People: James and Kimberly Van Der Beek Open up about Coping with Grief after 2 Miscarriages
American actor James Van Der Beek and his gorgeous wife Kimberley opened up about their struggles after two grave pregnancy losses over the past years.
James and his wife Kimberley Van Der Beek recently shared their emotional toll due to miscarriages, which almost claimed Kimberley's life, as she had experienced pregnancy losses twice within two years.
Kimberley, 39, almost lost her life when she suffered a fourth miscarriage in November 2019 and the fifth in June 2020, but all thanks to people who donated blood, she was revived through blood transfusions.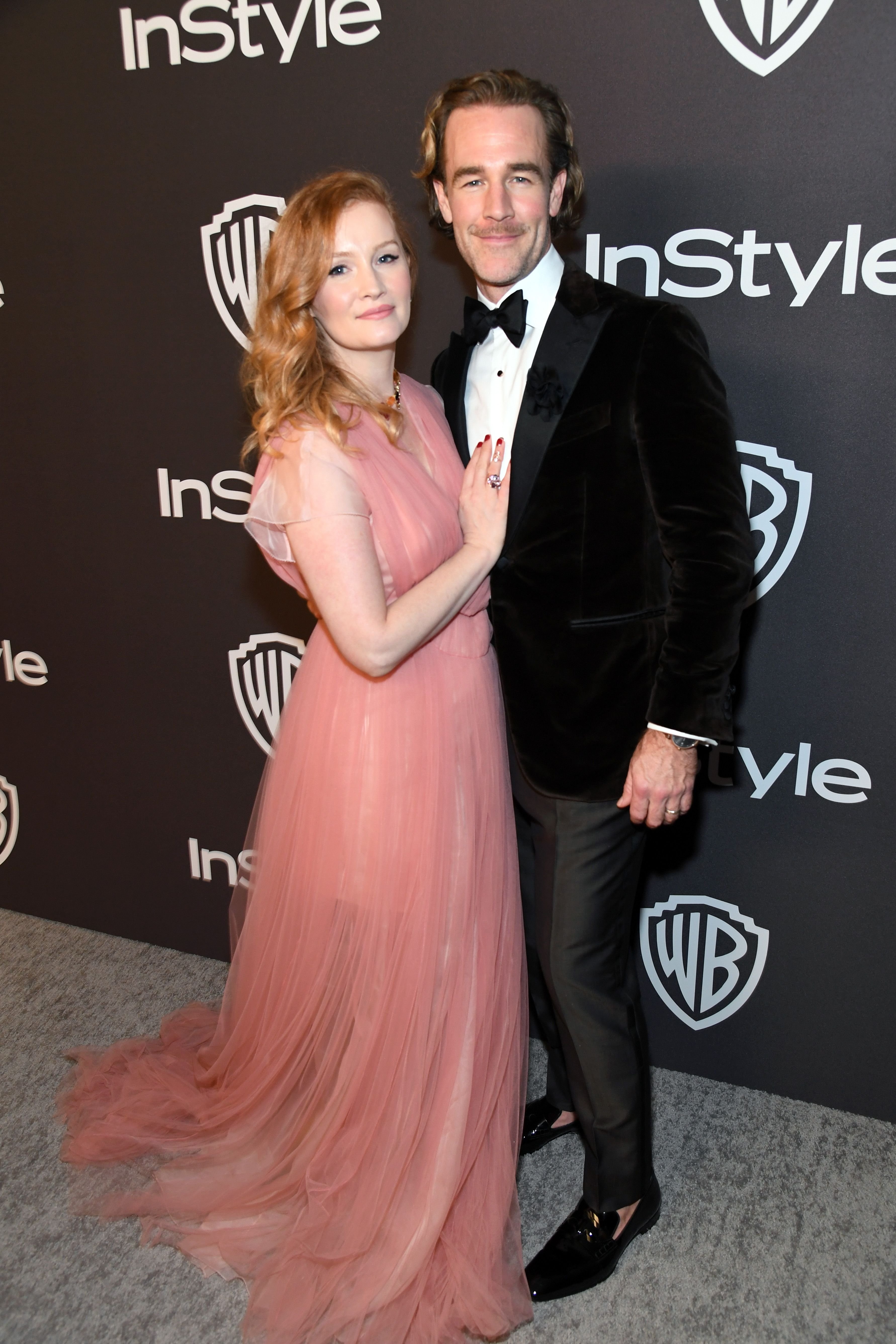 The couple opened up about the grief that comes from such an experience. James noted that he passed through a feeling of shock, helplessness, and fear from witnessing his wife's struggles.
Kimberley also acknowledged that the grief that comes from such an experience comes in waves, and in one moment, one could be fine, and the next, the grief wants to wash over the person.
The movie star's wife, who is a mother of 5 adorable children, Olivia, 10, Joshua, 8, Annabel,6, and Emilia, 4, has also had five miscarriages. She recently noted that she is taking time to be tender with herself as she mourns the losses of her babies.
Kimberley is not the only mother that has gone through the struggles of losing an unborn child.
The mother-of-5  said that she had been taking measures to learn how to relax into her body, and it has been a great experience for her as her children are also following in line.
Being a father has always been James' most outstanding achievement. The doting father and his beautiful wife who tied the knot in 2010, embraced parenthood after welcoming their first child in September 2010.
The couple tried to have baby number six, which she also lost, and mourned greatly, thinking that it was another life that could have been. Nevertheless, they couldn't help but be thankful for their 5 beautiful kids.
Kimberley is not the only mother that has gone through the struggles of losing an unborn child. Other celebrity mothers have also gone through similar struggles with pregnancy losses.
Popular musical artist Pink revealed that she had gone through several pregnancy losses starting from 17. Nicole Kidman also shared her grief about miscarriage. She noted that pregnancy losses come with an enormous amount of pain.