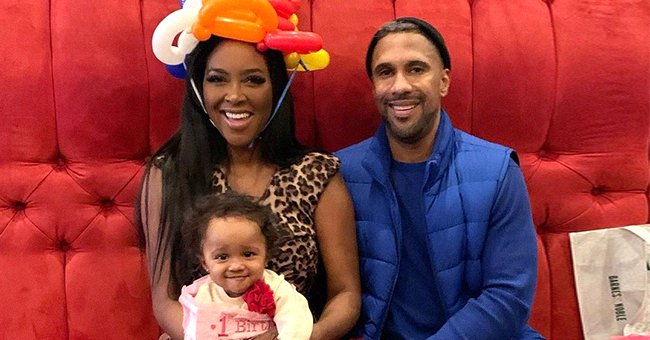 https://bit.ly/3eIrDLK instagram.com/thekenyamoore
Kenya Moore and Daughter Brooklyn Grace the Cover of Alpha Magazine – See the Candid Cover Photo
Kenya Moore calls Brooklyn her 'miracle baby, and if the mother's soulful smile on the latest cover of Alpha Magazine doesn't prove her love for her baby, then nothing will.
Kenya Moore and her adorable daughter Brooklyn both grace the cover of Alpha Magazine. The mother shared this on her Instagram, and they were both stunning in the candid shot.
The actress delicately and lovingly let go of her tiny baby as Brooklyn clumsily made her way to the camera, the sweetest smile on her face. Her mother looked down at her, deep affection in her eyes.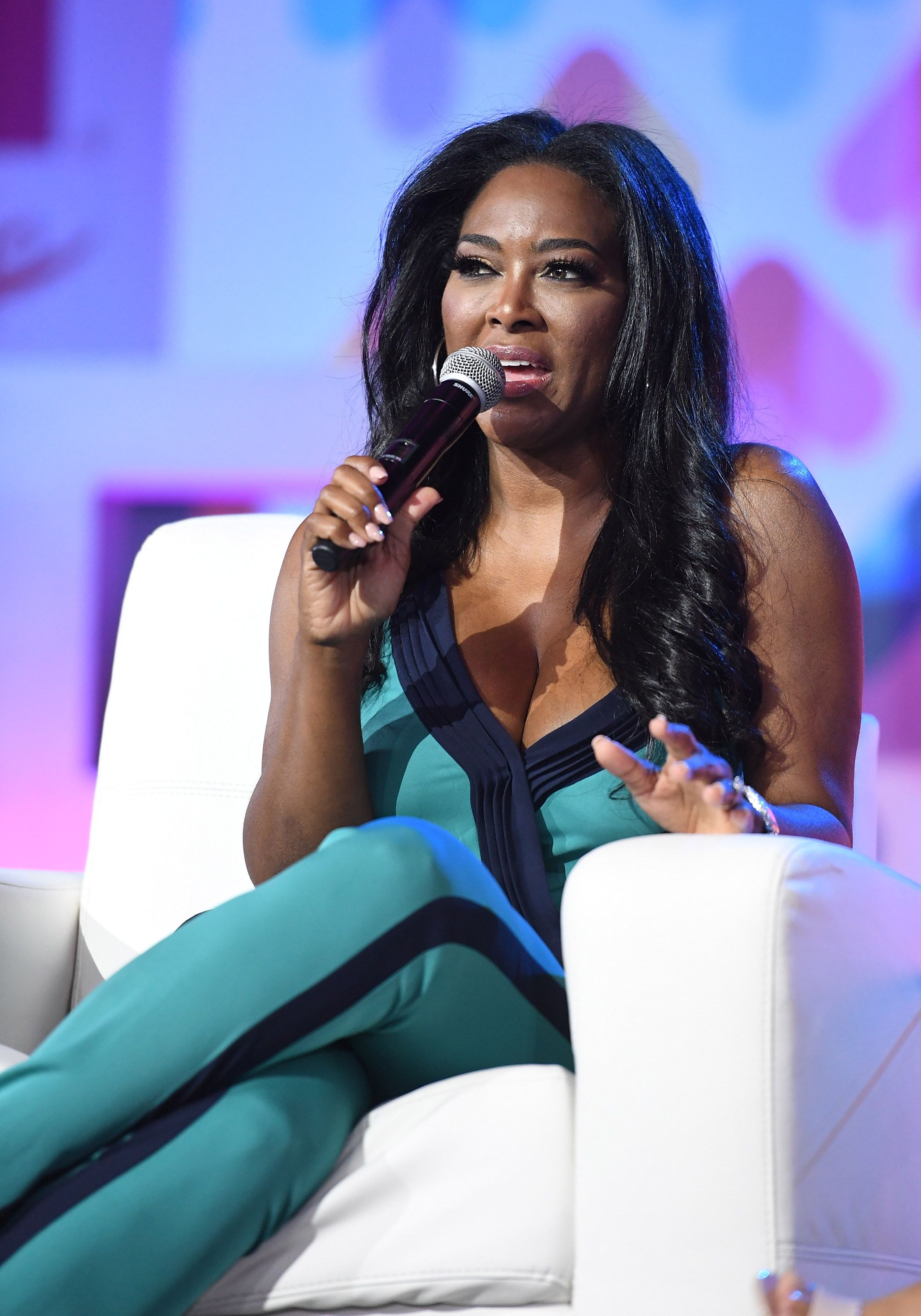 Kenya Moore at the Essence Festival on June 30, 2017 in New Orleans. | Photo: Getty Images
Moore was dressed in a stunning yellow draping dress, bringing out her shimmering golden skin. This glow was emphasized by the almost tangible love between mother and daughter, Moore writing in the caption:
"My reason for living! Thank you @alphamagazines for featuring us on your Mother's Day cover!."
She penned that Brooklyn's happiness and empowerment were two of her greatest concerns. This, she stated, is so that her daughter can grow into her destiny as a "Queen."
Brooklyn wore a striped short pants jumpsuit that appeared comfortable to play in while rocking a fluffy white jacket. Her hair was tousled about as she looked to be enjoying herself immensely.
She is sponsoring a grant that provides monetary aid to families who need assistance when it comes to surrogacy.
Fans and followers of the mother-daughter duo absolutely loved the picture, congratulating them for gracing the magazine's cover. The post received just over 88,000 likes in total.
In a more natural and less directed take on the pair, Moore shared a video asking Brooklyn to make an espresso in a toy kitchen. The little girl appeared slightly confused as her mother "ordered" an espresso.
Reacting, Brooklyn stuck her hand into the toy dishwasher as her mom playfully scolded her, pretending to be an irritated customer. The comment section was full of laughter.
Giving birth to Brooklyn at 47 years old, the star refers to her daughter as her "miracle baby." Due to her struggles with conception, she has decided to give back, stating:
"I knew all the anguish that someone feels, especially a woman feels, to think that I may not be able to have a dream of having a child."
She is sponsoring a grant that provides monetary aid to families who need assistance when it comes to surrogacy or in vitro fertilization (IVF). This will be focused on Detroit, which is the town she grew up in.
Moore once landed herself in hot water with her "The Real Housewives of Atlanta" co-stars. She brought Brooklyn with her on their shared holiday without stating that they could bring their children too.
The actress's custody battle over Brooklyn with ex Marc Daly also went in a strange direction. He demanded that Brooklyn not be a part of the reality show, Moore claiming that his priorities are not in order.
Please fill in your e-mail so we can share with you our top stories!