Story of the Day: An Elderly Carpenter Was Ready to Retire
An elderly carpenter was looking forward to retiring after decades of working. However, his employer requested that he perform one more job before throwing in the towel.
After a long and fulfilling career of building houses, an elderly carpenter was ready to retire. He believed he had worked hard enough and approached his contractor to tell him of his new decision.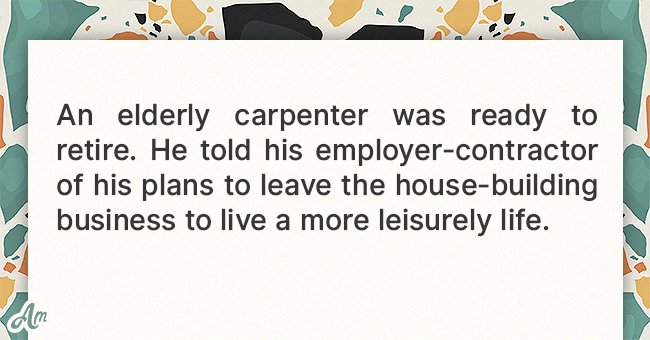 He explained to his boss that it was time to live a more relaxed life with his wife as they travel the world and dote on their grandchildren. His contractor was happy for him but at the same time sad.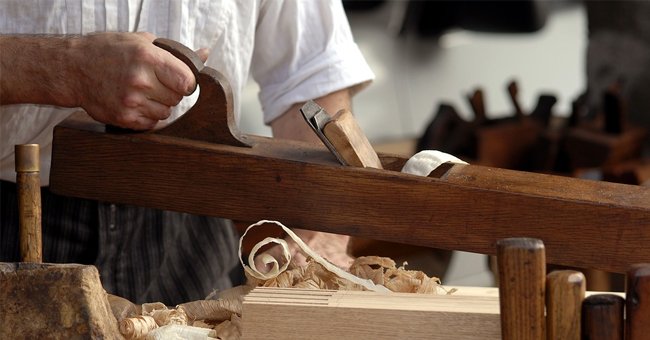 When asked if he was worried about earning money, the carpenter told his boss that he had made enough money and that even if he hadn't, his wife would support him, and they could get by.
The contractor was satisfied with his answer but asked the elderly carpenter for one last favor before he retires. He requested that the carpenter build one more house, and then that would be the end.
The carpenter didn't want to perform the favor but reluctantly took the job. His reluctance was evident in the quality of the job. The older man's heart was not in the job, so he didn't put in a lot of effort.
His work ethic was poor, and he used inferior material to build the house. It was a disappointing way for him to end such a glorious career. After the carpenter finally finished the place, he called his boss to inspect it.
The boss looked at the house and felt heartbroken. He then invited the carpenter to his office, handed him a front-door key, and said, "This is your house... my gift to you." The carpenter was shocked.
He broke down in tears as he looked at the poorly constructed house while his boss shook his head. The contractor told him it was unfortunate that all of his hard work couldn't be rewarded because of his incompetence.
He was filled with instant regret and wished that he had done the job well. If only he had known it was his home, he would have finished the house properly. It is indeed true that whatever is worth doing is worth doing well.
Any resemblance to actual events or locales or persons, living or dead, is entirely coincidental in this story.