Alicia Keys Shares a Photo & Video with Her Mom on Mother's Day and They Do Not Look Alike
Alicia Keys celebrated her mother, Terria Joseph, on Mother's Day with a sweet Instagram video showing their close relationship. Keys may have inherited many characteristics from her mom, but the pair do not look alike.
There is a lot to be said about the bond between singer Alicia Keys and her mother, Terria Joseph. Keys has always been candid about the role her mom played in molding her into the powerful woman she is today.
The "Girl On Fire" songstress expressed her appreciation for Joseph in a recent Instagram post in commemoration of Mother's Day. The video clip Keys shared also revealed the playful, friendly nature of her relationship with her mom.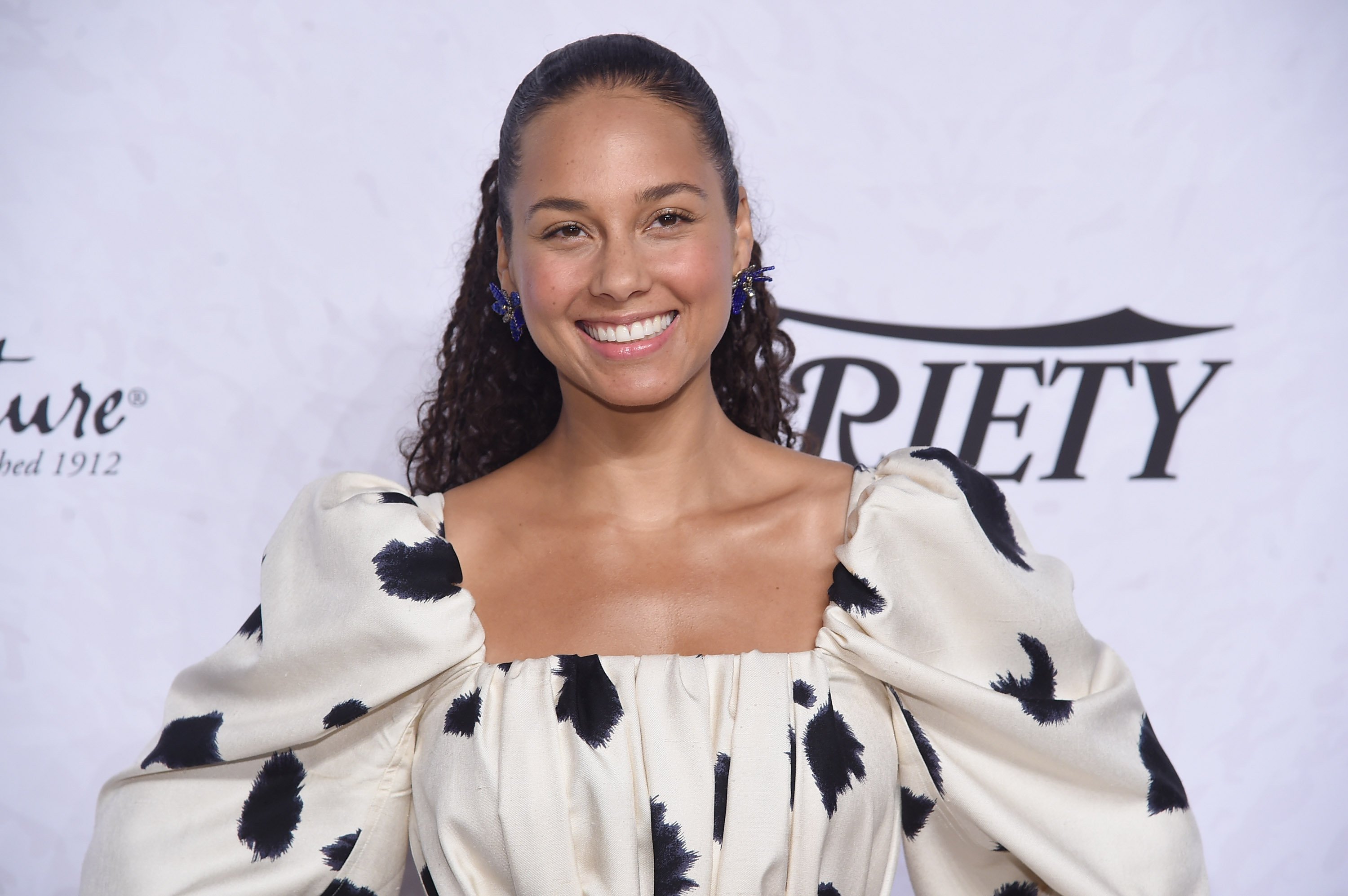 In the video, Keys and Joseph were captured sitting together on the couch with the famous singer wrapping her arms around her mother. As the camera rolled, Keys and Joseph could be seen heartily laughing together.
Towards the end of the video, the "Fallin'" hitmaker lifts her leg in the air and throws it over her mom's lap. In her caption, Keys asked her followers if they also shared such amazing hugs with their mothers. She wrote:
"Celebrating my magnificent mama...Celebrating you today and EVERY day!! You mean everything!! Endless love."
The video proved how close Keys and Joseph are. However, it also showed how different the mother and daughter look from each other. Of course, there is an obvious difference in their race; Keys is biracial while her mother is White.
Bar the difference in race, Keys and Joseph do share other characteristics. They both have beautiful contagious smiles that can light up any room. Their pretty smiles were highlighted in a photo Keys shared on her mom's birthday days prior.
Joseph marked another year around the sun on May 8 and Keys took to Instagram to reflect on their relationship and Joseph's impact on her life. "You gave me everything...[you] made me everything I am," she said.
That wasn't the first time that Keys publicly praised Joseph, who raised the 15-time Grammy Award-winner as a single parent in Hell's Kitchen, a rough neighborhood in New York City. 
In her book, "More Myself: My Journey," Keys recalled her time growing up watching her mom's strength and determination and she worked a full-time job while being a mom and teaching her daughter important life lessons.
Joseph was also incredibly supportive of her daughter's dreams. She was by Keys' side when she first started to perform. Unfortunately, she was often mistaken for Keys' manager or babysitter because of her race.
Joseph's motherly devotion has trickled down to Keys, who is now also a mother. The "No One" singer shares two sons, Egypt Daoud, 10, and Genesis Ali Dean, 6, with her husband, record producer, Kasseem "Swizz Beatz" Dean.
Being a mother looks a lot different to Keys, who is now a big-time celebrity with fame and wealth. While she can give her children the world, she still focuses on improving herself as a mom through meditation.