Teyana Taylor's Baby Daughter Rue Melts Hearts Smiling with New Teeth Coming in in a New Video
Multi-hyphenated star Teyana Taylor's adorable daughter, Rue Rose Shumpert, charmed thousands of fans in a fresh video. The tiny tot has unlocked a new milestone.
"Coming 2 America" star and singer Teyana Taylor recently shared a cute video of her eight-month-old daughter Rue Rose Shumpert showing off her growing set of teeth. 
The video showed Taylor's daughter wearing a striped blue buttoned shirt while being held in a baby carrier. The smiling Rue had her hair tied up with a white accessory.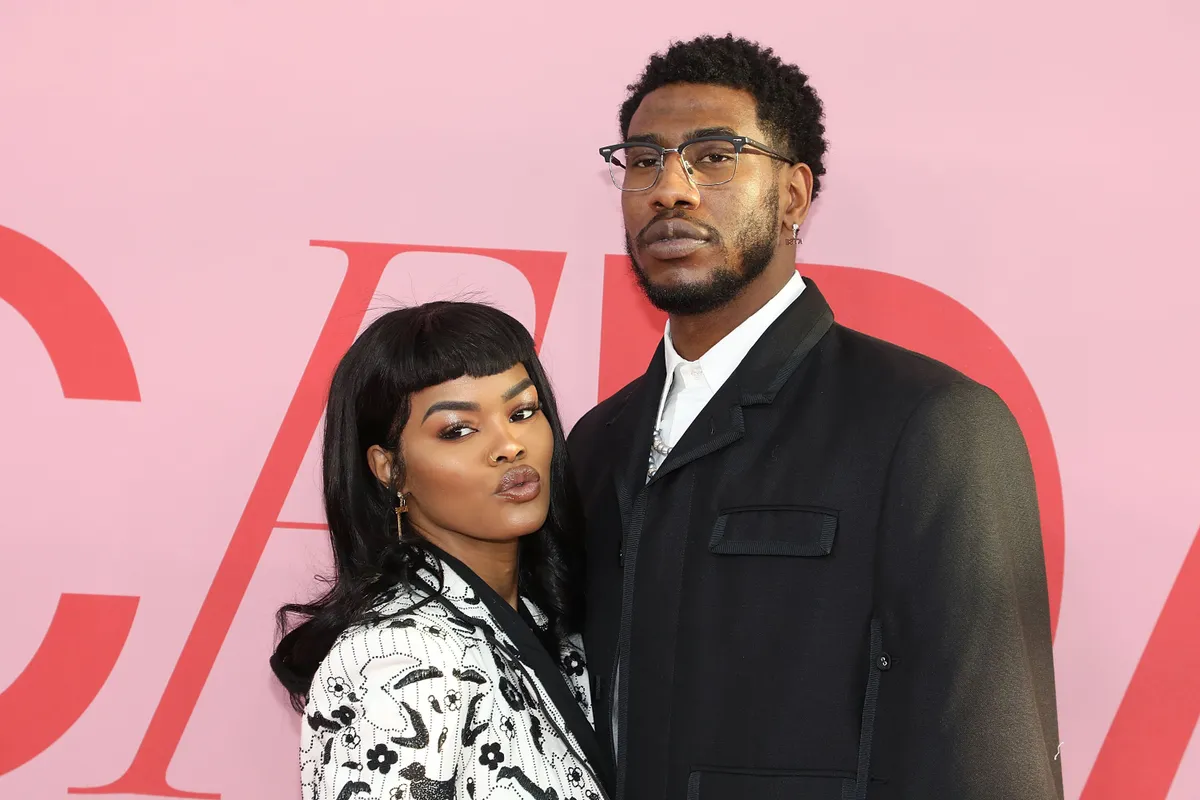 Rue, who was born in September 2020, looked entertained by the camera, which made her smile. The clip prominently displayed the girl's bright eyes and tiny lower teeth. 
The little girl's sweet round face and innocent eyes won the hearts of Instagram fans who left comments expressing their love. Others noted her beauty, like one fan who gushed:
"She looks just like her mama🥺❤️."
Rue is Taylor's second daughter with NBA star Iman Shumpert. The couple, who have been married since October 2016, shares another daughter, Iman "Junie" Tayla, whom they welcomed in December 2015.
Taylor said she always wanted to be a mother. The aspiring director also gushed about her children being her best friends, adding that she's obsessed with them. 
Before the collaboration happened, many people noted her similarities to the "Promises, Promises" singer. 
Taylor first gained fame choreographing Beyonce's 2009 music video for "Ring the Alarm." In the same year, she launched a career in music. She debuted her acting in the 2010 movie "Stomp the Yard: Homecoming."
Her full-time role as a mom has not stopped her from succeeding in her career. Recently, R&B icon Dionne Warwick announced on Twitter that she wanted Taylor to star in her upcoming life story on screen. 
This is a case for @netflix. Please don't ask who I would cast to play me as it would obviously be @TEYANATAYLOR. pic.twitter.com/acGbBKGFfH

— Dionne Warwick (@dionnewarwick) December 16, 2020
She thought Warwick's tweet was just for fun until she received an email from the "Heartbreaker" singer's son informing her that Warwick wanted to talk to her. Later, they discussed on Zoom how to bring the story to life. 
For Taylor, to portray Warwick's inspirational story on the big screen would be a dream come true. Before her meeting with the music legend happened, many people had noted her similarities to the "Promises, Promises" singer. 
She added that celebrities like her rarely have the opportunity to interact with the characters they portray in films because most of Hollywood icons in biopics already passed away. 
Taylor, who has worked in the industry for several years, said she is aware of the pressures that come with portraying Warwick, adding that she will not set people's expectations too high.