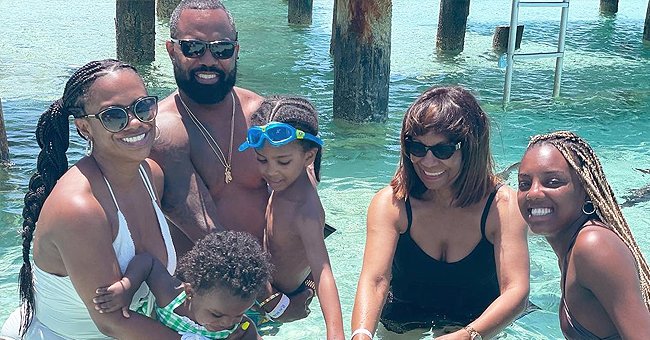 Instagram.com/todd167
Todd Tucker Smiles While Petting a Shark with Kandi Burruss, Kids, and Mother-in-Law in the Bahamas
Todd Tucker and his family have been enjoying some time in the Bahamas, and the proud father has kept his fans updated with pictures, one of which captured them in the water with one of nature's fiercest predators.
Todd Tucker recently took to his Instagram page with a post that saw him expressing satisfaction at his family's latest tropical adventure.
In the shot he shared, Tucker's whole family, including his wife, kids, and mother-in-law stood waist-deep in clean water, petting a small shark.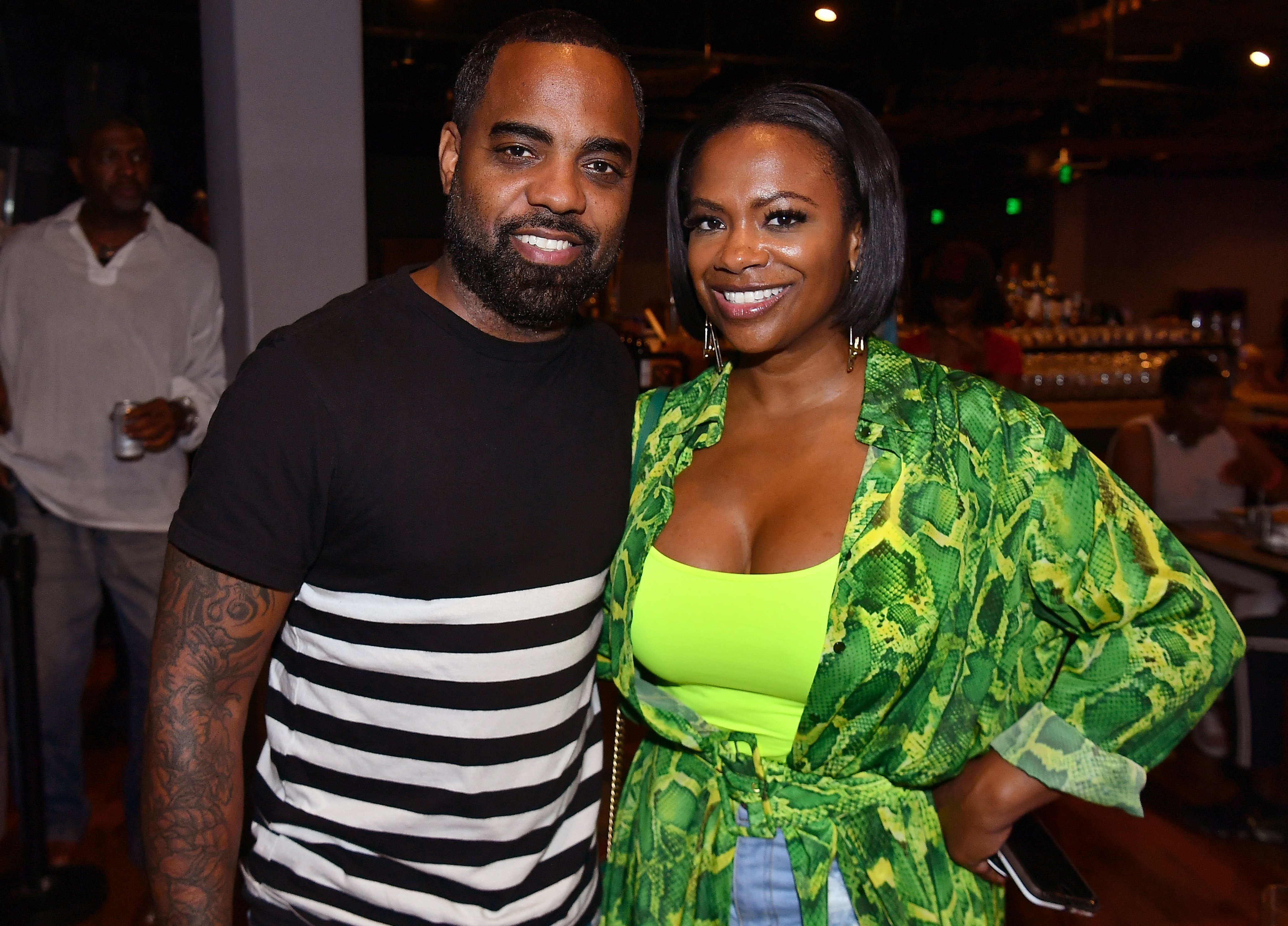 Todd Tucker and Kandi Burruss at Majic 107.5 After Dark at City Winery, 2019. | Photo: Getty Images
They seemed to have all been gathered around the poor animal for the shot; Tucker's children and mother-in-law could be seen bravely stroking the seemingly docile animal.
He tagged the family trip a "great" one in his caption, and from the big smiles everyone wore in the snap he posted, it's not hard to see why.
In the comments section, his fans commended his children for having the bravery to touch the usually fearsome predator. Many especially noted the lack of reservation on Blaze's part; in fact, she seemed to be the closest to the shark.
Boldness seems to run in the family because a couple of days ago, Tucker and his fans were praising one of his kids, Ace, for manning up to feed the scary-looking iguanas that seemed to be dominant in the island.
Tucker revealed how blessed he feels to be able to build a family with Burruss.
Meanwhile, Tucker's wife Kandi Burruss has also kept her fans saturated with shots from their trip. On May 12, she shared a family picture that featured her posing alongside her hubby and their youngest kids, Ace and Blaze.
Burruss's mother, her eldest daughter, Riley, and Tucker's eldest child, Kaela, were also featured in the shots along with some other friends and family members. She captioned the post:
"Today was a good day! Feeding Iguanas, swimming with sharks, & swimming with pigs! I loved it!"
Tucker and his family have enjoyed quality time these past couple of weeks, and their fans are loving it. He and his wife celebrated their 7th anniversary last month with sweet messages exchanged on social media and a family trip.
In a tribute he posted via Instagram, Tucker revealed how blessed he feels to be able to build a family with Burruss, whose parenting skills have been praised by her family.
The actress's first child and daughter, Riley, once described her as the "best teacher" who is always ready to help with anything. Keep up the excellent work, Burruss!
Please fill in your e-mail so we can share with you our top stories!