'Good Times' Star John Amos Shares Rare TBT Photo with His Mom Showing Their Uncanny Likeness
John Amos recently melted many hearts on social media after he shared a never-seen-before throwback shot that showcased the uncanny resemblance he shares with his mom. 
John Amos is a proper mommy's boy and his looks are all the proof anyone needs. He recently took to his Instagram page with a rare retro shot that saw him posing alongside his beautiful mother. He captioned the heartwarming snap:
"I want to thank my daughter Shannon for sending this photo to Monica to post for me! Great memories with my Mom! -J.A."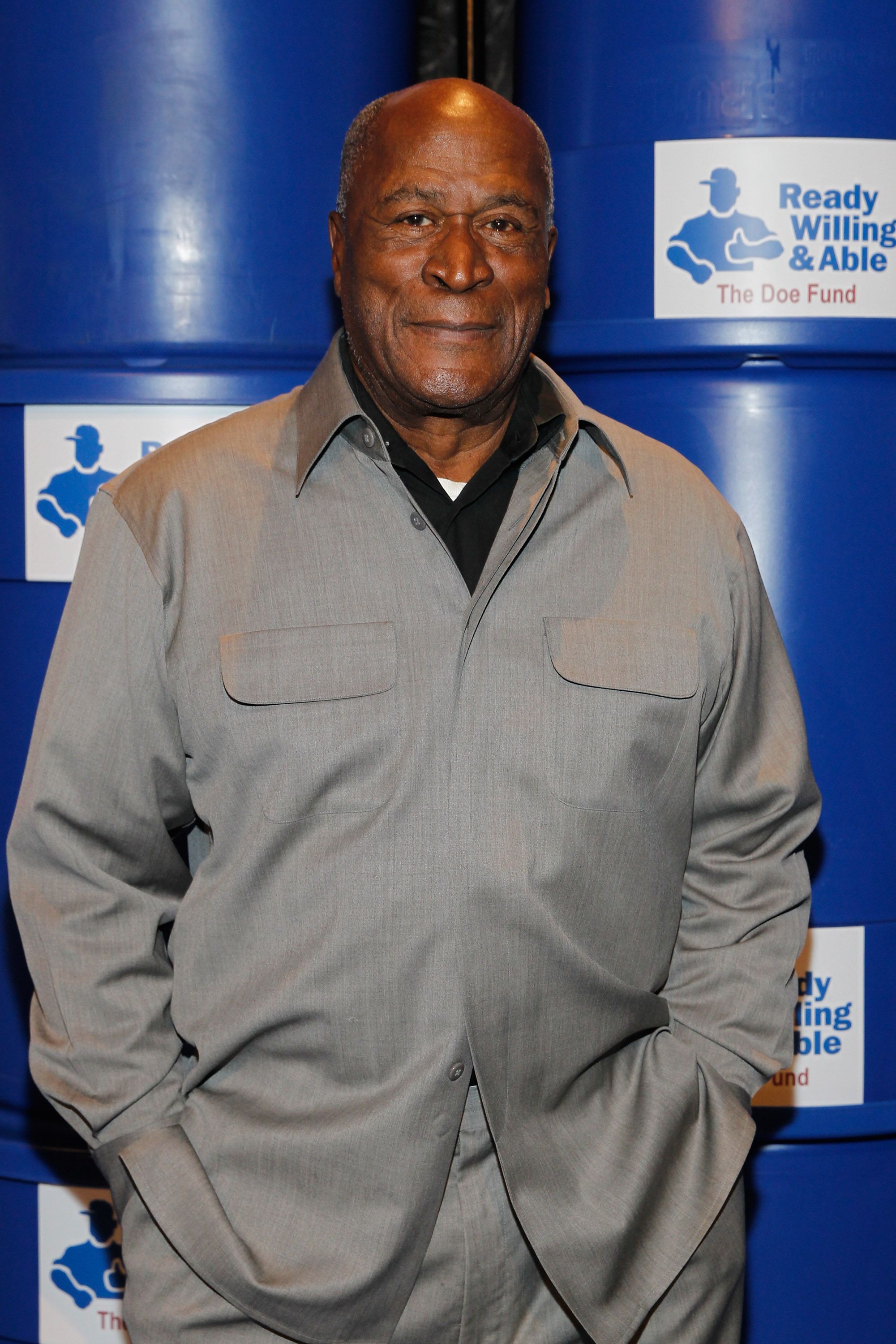 In the shot, Amos, taller than his mother, had his hand around her shoulders while they posed. She had her attention on the camera but his head was tilted downwards as though he was whispering something that made her smile. 
The award-winning entertainer and his mother were both dressed plainly. The shot must have been taken at a time when his hard work was yet to be recognized. 
As an actor, Amos did not have an easy journey and before he started the career, he had worked many other jobs; he was once a copywriter, then a social worker before moving on to play football. 
Fate had a hand in everything as the experiences he gained while working at those places became a bolster for his acting talent. After he received his calling as an actor, he went West where he was hired as a staff writer on Leslie Uggams' musical variety show. It was 1969. 
Despite the setback, Amos kept pushing and he rebounded by winning an Emmy.
He returned to New York and entered Broadway where he later bagged a recurring role on a family sitcom known as "Good Times." His time on the show was cut short after he started getting into a dispute with the higher-ups. 
Apparently, the show had deviated from its original directive and Amos consistently pointed it out, even if he did not do it in the most professional manner. 
According to him, he was fired because he had become a "disruptive element." His character on the famous show was written off to an off-camera death that happened while he was out of town searching for a job. 
Despite the setback, Amos kept pushing and he rebounded by winning an Emmy for the role he played in the miniseries "Roots." From there, he went on to take on more roles that further cemented his place in the world of entertainment. 
Fans have enjoyed his performances over the past couple of decades and hopefully, they will continue to do so for several more years to come.