Andrew W.K. Is Kat Dennings' Fiancé and a God of Partying — Get to Know Him
Singer and multi-instrumentalist Andrew W.K. and actress Kat Dennings just announced their engagement. They have been dating for less than six months.
Andrew W.K. and Kat Dennings attracted a lot of attention in early May 2021 after Andrew posted a photo kissing Kat on his Instagram account. Shortly after, the actress shared one of Andrew kissing her forehead. 
From that point on, it became evident that the duo was an item. However, not everyone was thrilled about their relationship, mainly because of Andrew's marriage.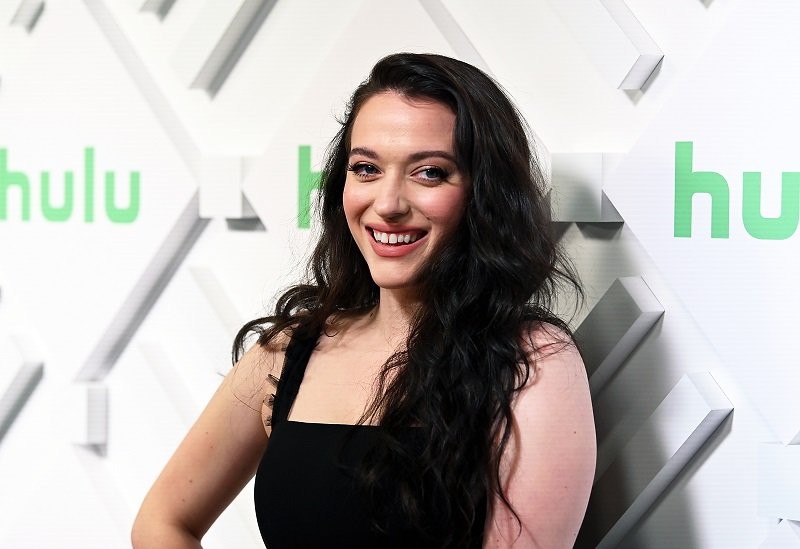 ANDREW W.K.'S WIFE
Andrew W.K. and Kat Dennings met earlier this year in Los Angeles, and he is still legally married to fellow musician Cherie Lily. She was part of Andrew's live band between 2006 and 2018 and they tied the knot in October 2008.
It is important to point out that Andrew and Cherie started "amicable divorce proceedings" in late 2019, meaning they have been separated for over a year.
On May 13, 2021, Kat and Andrew surprised their social media followers by posting a three-photo slideshow of the beautiful engagement ring the musician got for his actress fiancée.
The first image displayed Kat's hand – and her shiny diamond – on top of Andrew's. They also posted a photo of them wearing black outfits and sharing a loving kiss while hugging each other.
In the last picture, Kat covered her mouth and nose with her hand, giving her followers a clear view of her engagement ring. "Don't mind if I do," the "WandaVision" actress wrote in the caption.  
Andrew and his soon-to-be wife definitely look beautiful. Still, people have plenty of questions, including who is Andrew W.K and why he is known as the "God of Partying."
ANDREW W.K.'S CAREER
Born in California in May 1979, Andrew's first contact with music came very early on as he started taking classical piano lessons at the University of Michigan School of Music at age four. 
He was part of several punk, metal, and noise bands growing up, but he only started recording his own songs after turning 17. In 2000, he released his first EP, "Girls Own Juice."
His career skyrocketed in 2002 when his first studio album, "I Get Wet," hit the shelves. It included pop-metal rhythms and party-positive tunes that eventually became his hallmark.
After finishing all laps – which took him about six hours – he went into shock.
MORE THAN A MUSICIAN
Over the years, Andrew became a musical party ambassador. He expanded his talent by doing motivational speeches at colleges across the States, including Yale, NYU, Missouri Western State University, and more. 
Apart from that, he had an advice column named "Ask Andrew W.K." He used to write about roommate problems, romantic dilemmas, and, of course, partying hard.
Kat Dennings' fiancé, who has produced music for other artists, hosted his game show on Cartoon Network, "Destroy Build Destroy." In it, two teams of kids had to tear apart a structure and build something new with the demolished pieces.
While Andrew is mainly focused on music now, he used to be very involved in sports as his mom was passionate about it and would encourage him and his brother to play soccer, basketball, baseball, and swimming. 
He once revealed that the most memorable thing he did was swimming 200 "or maybe 500 laps" during swim practice. After finishing all – which took him about six hours – he went into shock.
At the moment, neither Andrew W.K. nor Kat Dennings has shared much about their upcoming wedding. One thing is clear: they look genuinely in love.