Tiny Harris' Eldest Daughter Zonnique Shows Her Rarely-Seen Biological Dad Zeboe Pullins in B-Day Photos
Although there has been some drama in the past, Zonnique Pullins still manages to take the time to send some love to her biological father Zeboe Pullins.
Recently, Tiny Harris' eldest daughter Zonnique Pullins took to Instagram. She showed off her rarely-seen biological father, Zeboe Pullins, in birthday photos. 
She posted three photos of her dad and herself. Two of them consisted of them both when she was just a baby, while one was when she was much older.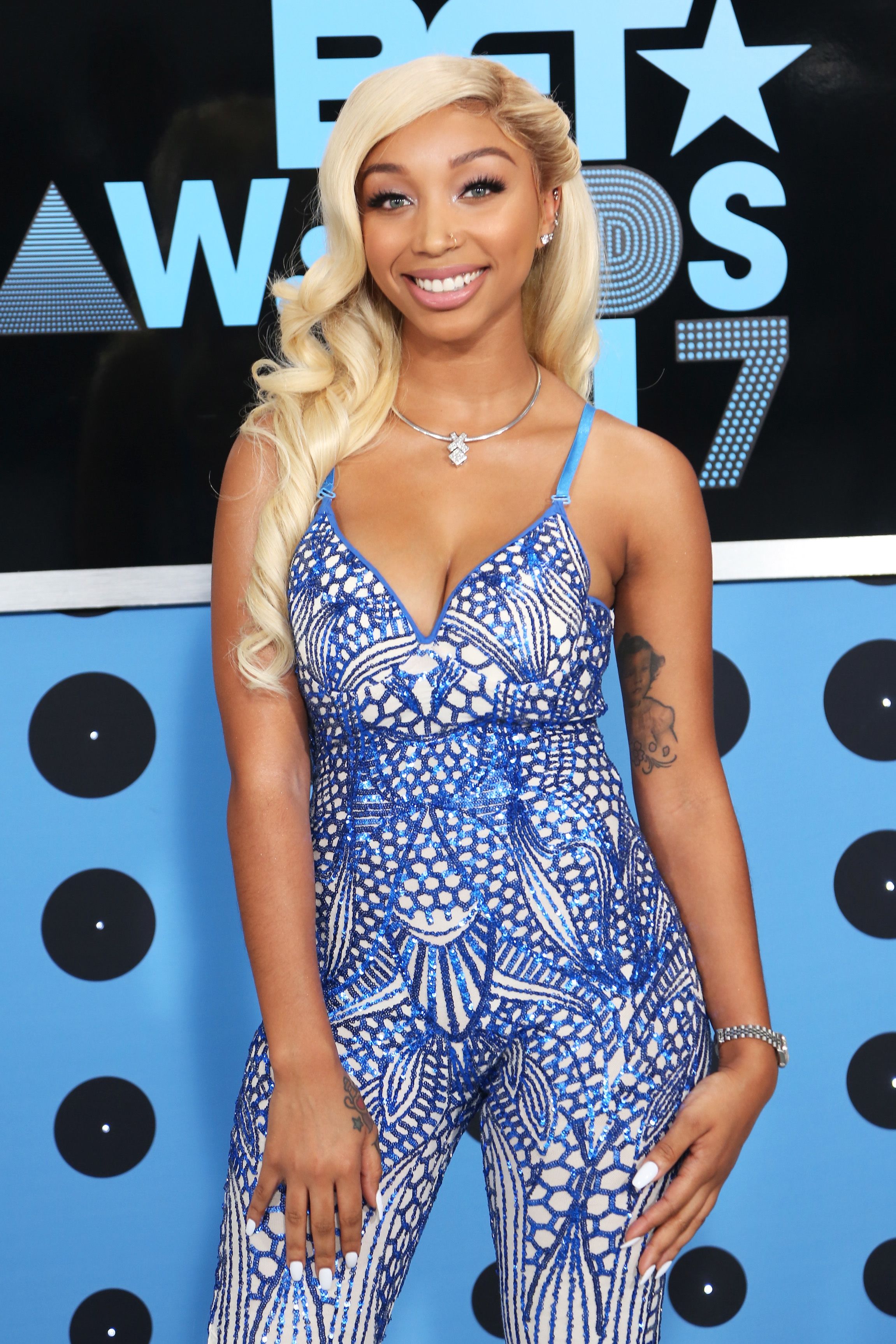 A DAUGHTER'S LOVE
The first picture was adorable as the father Zeboe held Zonnique in his arms while looking casually at the camera. Taking to the caption, Zonnique wrote: 
"Happy Birthday to my HEART! my twin nem! ya know I'm calling your phone before the police cause you gone get to me ASAP!!"
She exclaimed that her father doesn't have social media and doesn't really care for it. However, she stated, he will definitely see it at one point. 
HAPPY FAMILY
The photo of them when Zonnique is older is adorable. It's was a selfie, and both father and daughter are grinning wide, looking completely comfortable and content around one another.
She chose to buy Zonnique a gun so she could protect herself.
Fans and followers absolutely adored the post, many wishing the father a Happy Birthday. The post received around 174,000 likes in total.
GROWING UP FAST
Their relationship hasn't always been so easy, where Zonnique was once allegedly disowned by her biological father. This was following a fight where Zeboe took issue with Zonnique insulting her stepmother. 
However, she is older now, and they appear to have mended their relationship. She has not only matured in her relationships but at just 22 years old, she bought her first and own house. 
PROTECTING ZONNIQUE
Her mother, Tameka "Tiny" Harris, spoke about her daughter growing older and stated that she chose to buy Zonnique a gun so she could protect herself. Harris expressed: 
"I bought the gun because I just felt like she's staying on her own now and she's older, and we're not around her as much." 
There are seven children between Harris and her husband, TI - Zonnique, (24) Messiah, (20) Deyjah (19), Domani (19), Clifford (16), Major (13), and Heiress (5). 
Zonnique also has a child of her own. At the beginning of the year, she opened up about how her newborn looked and confessed that she couldn't help spoiling her. 
Although she declined to provide any pictures, she let everyone know that the baby looks like her father, Bandhunta Izzy. She also admitted to finding the birthing process to be quite gross.