Leland Chapman Pays Tribite to His Wife Jamie & Shares a Smiling Snap with Her
In a recent social media post, Leland Chapman shared a beaming photo of himself and his wife, Jamie Chapman. The bounty hunter expressed his love for her in the caption.
Apparently, Leland Chapman is thrilled to be married to his wife, Jamie Chapman. The son of Duane Chapman posted a photo of himself and Jamie on May 14 with a powerful tribute to his better half.
"A man with dreams needs a woman with vision. Her perspective, faith, and support will change his reality," Leland began his lengthy Instagram post. "If she doesn't change you, then she's no good for you."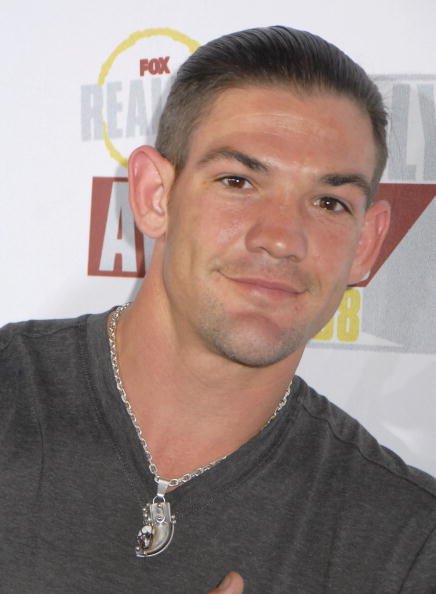 According to Leland, men who merely want to be ordinary will say not to expect more of them, while men who aspire to greatness will expect someone to encourage them, pray with them, and invest in them.
"I have dreams and I'm far from ordinary," he wrote. "It has taken an extraordinary woman to jump in, keep up, motivate and inspire more dreams than I ever thought possible."
Leland urged the public to cherish those who inspire and push them forward. His post gained many likes and comments from his followers. One fan wrote that their relationship represents real love.
The months following Beth's death have been difficult for Duane and their children.
In September, Leland posted a heartfelt message for Jamie on her birthday as rumors swirled that they split. Jamie fueled the rumor mill by removing "Leland's wife" from her Instagram bio.
In a lengthy post to his wife, Leland dispelled notions that they split up. He shared an intimate snapshot with Jamie in which he is cuddling up close to her as they smile for the camera.
Leland and Jamie exchanged vows in 2016 and live together in Hawaii with their dog, Kona. Meanwhile, Leland's father is engaged to Francie Frane after the tragic death of his wife, Beth Chapman.
The months following Beth's death have been difficult for Duane and their children. Duane said each one copes differently with it, and only a few are making it, even though no one was prepared.
In June 2019, Beth died from throat cancer in a hospital in Honolulu at 51. She and Duane appeared in the reality show "Dog the Bounty Hunter," where they showcased their bounty hunting business.
Having married in 2006, they raised 12 children together, some of which were by prior relationships. Duane said he has had to take on the role of disciplinarian while the children are still living at home.