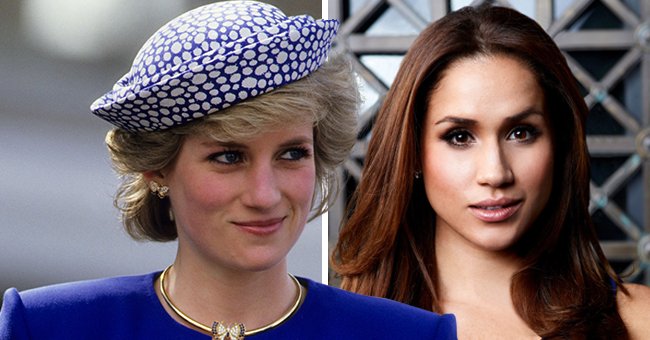 Getty Images
Us Weekly: Both Princess Diana & Meghan Markle Were Given Very Little Advice as Royal Members
Prince Harry's wife and mother suffered a similar fate with the royal family. They were expected to grow into their positions as new members of the royal family but had little help after marrying into the family.
Meghan Markle has been compared to Princess Diana time and again. Many believe that she has gone through a similar fate as the late Princess of Wales in the hands of the royal family.
In another one of these comparisons, Stewart Pearce, who worked with Princess Diana as a voice coach before her death in 1997, claimed that Meghan and Princess Diana got very little advice from within the royal family.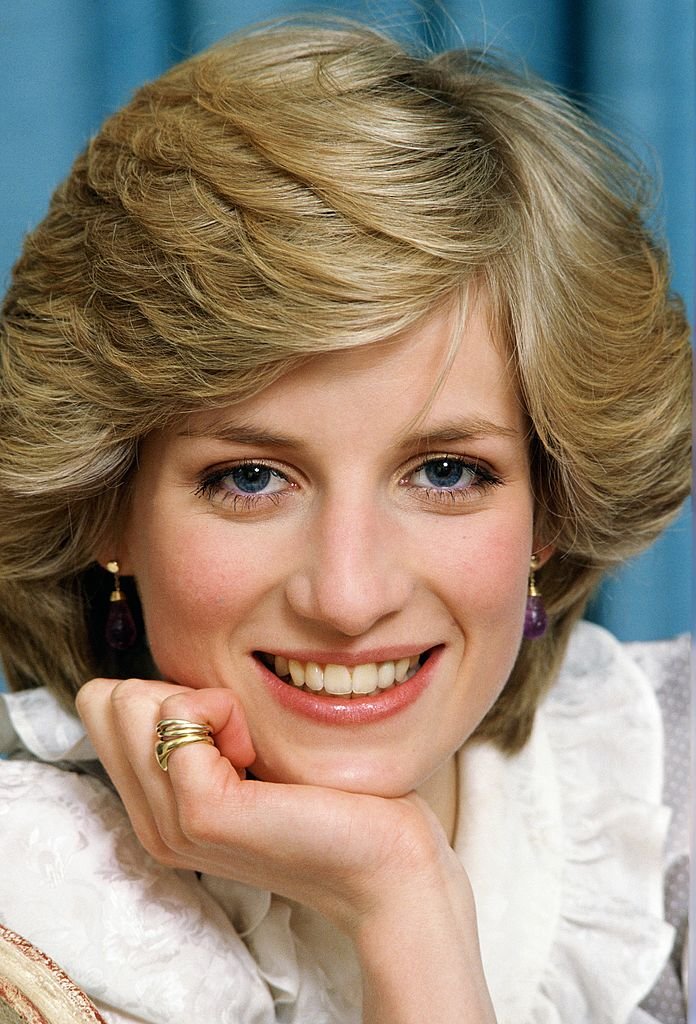 Diana, Princess of Wales at her home in Kensington Palace on February 1, 1983 | Getty Images
According to the voice coach, whose new book "Diana: Voice of Change" will be out soon, there was an assumption within the British Monarchy that Princess Diana would grow into her position, and it was the same for Harry's wife.
He, however, made an interesting contrast between both women. According to him, Meghan Markle made numerous inquiries as she got little advice, but this was something that Princess Diana did not do. He said:
"She [Meghan] really made a lot of inquiries. Whereas Diana, I feel that she was so in love with Prince Charles that she thought that he would assist her."
Harry and Meghan's decision to quit their royal roles was also a subject of comparison as Pearce compared this event to the divorce of Princess Diana from Prince Charles.
Diana retreated into private life after her marriage ended in 1996, and Meghan and Harry have done the same thing, retreating into the US for a private life.
Before her death, Princess Diana had an unsanctioned tell-all interview with a BBC journalist.
Before finally deciding to quit the royal family in March, Prince Harry claimed that it was a decision that has always been on his mind since his twenties.
He wanted out because of the fame and the negative impact it had on his mother. He did not think that he could settle down, get married and raise a family because the same thing would happen again.
His guess from many years ago was correct as his wife has lived through similar occurrences with his mother, thereby prompting these comparisons. Both women have had to live through unquantifiable press attention and mental health struggles.
Before her death, Princess Diana had an unsanctioned tell-all interview with a BBC journalist where she revealed her struggles with the British Monarchy.
The interview with BBC is similar to the tell-all interview that Meghan had with Oprah earlier in the year after leaving the royal family. However, one member of the royal family that did his best welcoming Diana and Meghan was the late Prince Philip.
With these comparisons, it is easier to imagine that things could have turned out differently if Princess Diana and Meghan Markle got some advice and guidance from members of the royal family.
Please fill in your e-mail so we can share with you our top stories!