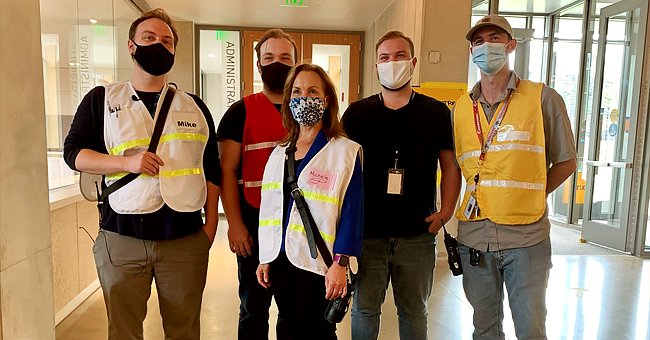 twitter.com/wsvn
Nurse Mom Recruits Her Four Sons to Work in the Health Sector Amid the COVID-19 Pandemic
A nurse, who's used to taking care of other people her whole life, recently got her family involved in fighting the coronavirus pandemic. Her sons willingly joined in to assist.
Besides being a nurse in Virginia, Michele Fletcher, 58, is also a parent to a whopping seven children. Since the beginning of the coronavirus, she's been working hard at Arlington County Public Health.
COVID-19 ended up affecting her family when her four sons, Michael, Brendan, Kyle, and Nick, were badly impacted in their jobs. Helping others has been something she'd been doing all her life.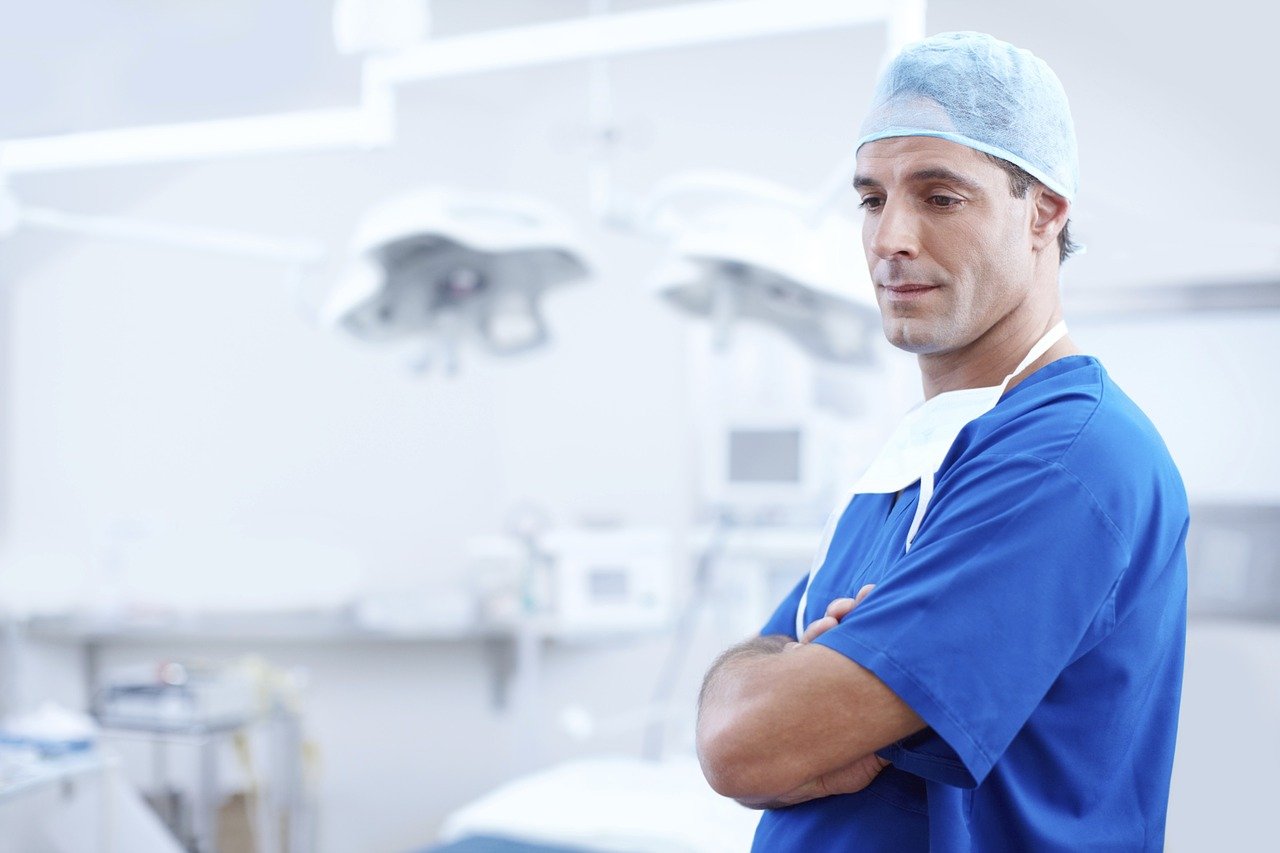 A doctor wearing blue scrubs with his hands folded at a hospital | Photo: Pixabay/Free-Photos
Of course, when facing the pandemic, she definitely had to do all she could. Arlington Public Health sent out a message saying it needed assistance with running vaccination sites when the vaccine became available.
Michele figured this was a good time to get her family involved since the healthcare company was hiring. She told her sons that they were needed and that it was a good chance for them to do something good for the community.
The parent also encouraged them by telling them that they would also be in meaningful jobs if they got in. That's when her four grown children got jobs at the institution, working different posts.
Michael used to work at a grocery store before he quit to start working as a volunteer coordinator at Arlington Public Health. He explained that his goal going forward was to assist people daily, adding:
"And I feel very fortunate to have found a way to be a part of that."
Michael confessed that his mother was his inspiration, as he'd watched her start her career much later in her life. He noted how the kind of work the nurse did was what he'd love to do too.
Eric Vanderlee from South Dakota was set to administer the COVID-19 vaccine to his boyfriend, Robbie Vargas-Cortes…
So, when his mother brought up the idea to work with her, it was an easy decision for him. Helping others and giving back has now become a family business, and they've joked about getting the grandchildren involved too.
The other positive side to all of this was that the four siblings had gotten closer to each other and their mother like never before. People also find joy in finding out that they're all related!
Michele confessed that it was a great pleasure working with her sons. She revealed that they joked a lot, and she would threaten to call their grandmother – who's a safety officer – when they got out of hand.
In another heart-warming story that involves medical workers, Eric Vanderlee from South Dakota was set to administer the COVID-19 vaccine to his boyfriend, Robbie Vargas-Cortes, on December 23, 2020.
Vanderlee is a registered nurse at Sanford Canton-Inwood Medical Center, while his boyfriend of five years is a paramedic and EMS supervisor. He was surprised when Vargas-Cortes proposed while getting the vaccine!
Please fill in your e-mail so we can share with you our top stories!