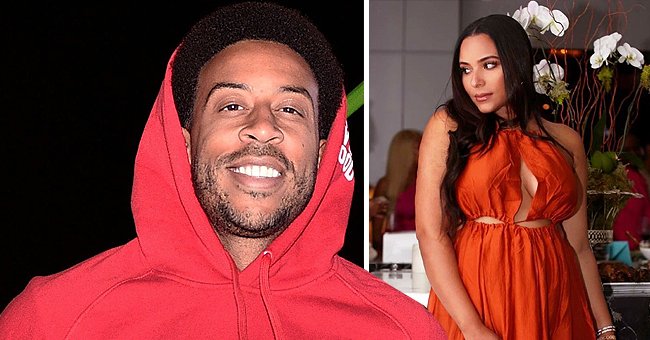 Getty Images instagram.com/eudoxie
Ludacris' Pregnant Wife Eudoxie Stuns in an Orange Maxi Dress in a New Photo Taken by Him
Even those this couple have had their ups and down, Ludacris and Eudoxie have stuck together through all the drama, with their second child on the way.
Ludacris took a stunning picture of his wife, Eudoxie. She wore an orange maxi dress, perfect for showing off her baby bump.
The bright orange brought out Eudoxies' shimmering skin tone, which contrasted perfectly with her dark luscious hair. She encapsulated that pregnancy shimmer while looking alluringly into the lens.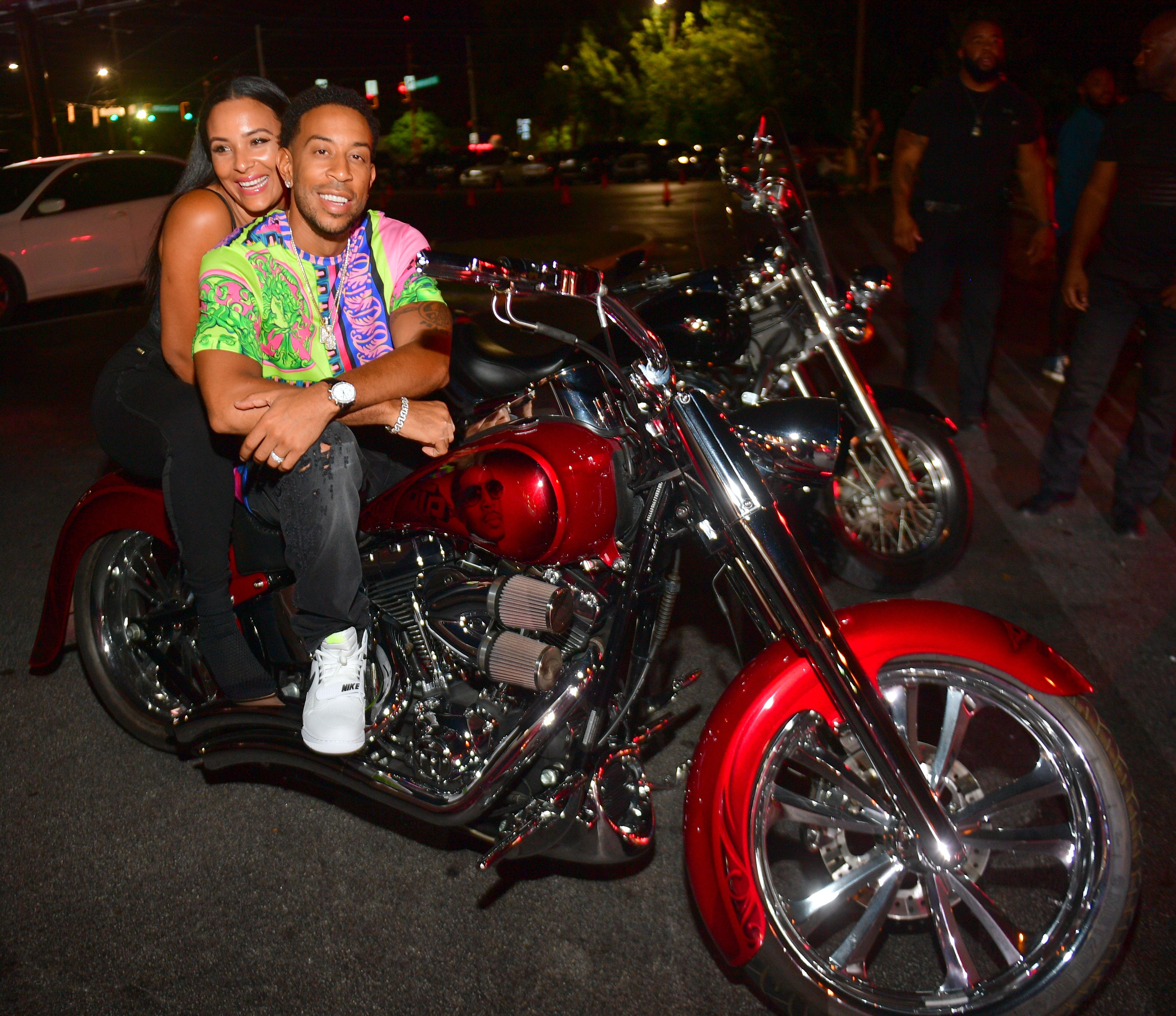 Ludacris and Eudoxie at John Wall Birthday Celebration on September 3, 2018 in Georgia. | Photo: Getty Images
Her dress was perfectly balanced, flowing over her baby belly so that it didn't stick out too much but also allowing it to peek through. Her followers only had good things to say, one commenting:
"Perfection 😍 Congratulations, gorgeous. ❤️"
The top of her ensemble elegantly gave the viewer a tiny glance at her bust. Her yellow nail polish and light orange lipstick also added to the bright orange shade scheme.
There were two photos; one is more of a close-up and the other a full shot. In the full shot, she pulled up the front of her dress slightly, showing off her toned right leg.
She started a non-profit to help women who have experienced abuse.
All fans adored the photo, many commenting on how gorgeous she looked, others complimenting her on her outfit, and some congratulating her on her pregnancy. The post received around 93,000 likes.
This will be the couple's second child after 35 years of marriage. When the pregnancy was initially announced, Ludacris took to Instagram, writing:
"How is it YOUR Birthday & Your Giving Me The Greatest Gift? Joyeux Anniversaire Mrs Bridges👼🏽."
This is a wonderful announcement following Eudoxie's miscarriage in 2018. Commenting on the experience, she said it only helped her increase her inner strength.
Eudoxie is more than just the spouse of a famous rapper. She started a non-profit to help women who have experienced abuse after she experienced extensive exploitation.
She's also an extremely talented singer. This gorgeous lady also chose to stay with her current husband after discovering his love child, who raised eyebrows - but she remained firm in her commitment.
Whatever judgments people may have towards Ludacris and their relationship, the two do appear deeply in love with one another. Last year, Eudoxie wrote a touching tribute for her hubby via Instagram.
The post and tribute were all done in the spirit of his 43rd birthday. In the lengthy tribute, she referred to the music artist as her "soulmate."
Please fill in your e-mail so we can share with you our top stories!