Boy Was Trying to Rescue His Cousin When They Both Drowned Because They Could Not Swim
Two little boys from Brockton were confirmed dead after one tried to save the other from drowning. Unfortunately, both of them did not survive the incident. 
Two cousins, Rafael Andrade, 13, and Tiago Depina, have been confirmed dead after they lost their lives to drowning while visiting Waldo Lake in DW Field Park.
The boys who were from Brockton in Plymouth County were brought from under the water by divers and then transported to the Good Samaritan Hospital, where they were confirmed dead.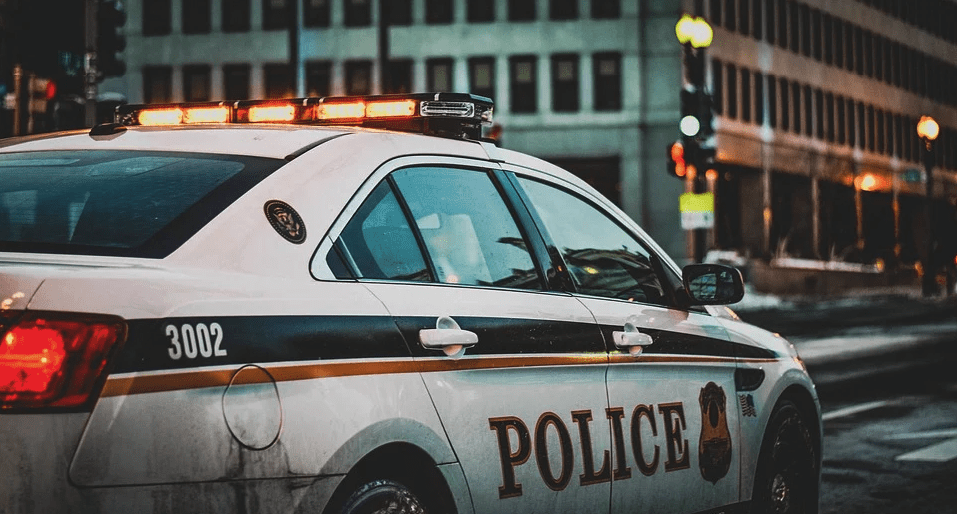 Andrade and Tiago were having leisure time by the lake when things went in a spiral and led to their death. The boys were said to have been pelting stones into the water as they enjoyed playtime.
Authorities relayed that there was a steep area around the lake, and one of them fell through the steep into the water. The other person made frantic efforts to save him and also plunged into the lake.
'Unthinkable loss': Brockton superintendent, mayor, and community mourning tragic deaths of cousins 12-year-old Tiago Depina and 13-year-old Rafael Andrande. https://t.co/LwdCKkoFjE pic.twitter.com/guAnPjCKDx

— NECN (@NECN) May 17, 2021
However, neither of them could swim, and witnesses did not see them surface. The police received news of the incident at 7:30 pm and determined that they were below. However, the search was futile.
In another tragic event, an Illinois man, Peter Rosengren, was said to have lost his life at Miramar Beach in Florida.
Rafael Andrade, 13, and Tiago Depina, 12, both of Brockton, died Saturday night in Waldo Lake in D.W. Field Park.

"This is just a tragic day here in the city," Mayor Robert Sullivan said.https://t.co/9uJRdGyHfM

— GBH News (@GBHNews) May 17, 2021
The Plymouth County Technical Rescue Team came into the picture and assisted authorities in the search. Andrade was later located at 8:15 pm, while Tiago was found at 9:33 pm.
Before the police arrived, two adults, Yannick Depina and Valdo Centeio, joined concerted efforts when they heard people calling out for help. They dived into the water but could not locate the boys because it was getting dark.
#HappeningNow: candlelight vigil for two cousins 13-year-old Rafael Andrade and 12-year-old Tiago Depina who drowned in Waldo Lake in Brockton on Saturday pic.twitter.com/XJqAWVWZTk

— Darren Botelho (@DarrenBotelho) May 18, 2021
According to a GoFundMe account set up, funds are being gathered for the Brockton cousins' family regarding the funeral and other expenses. Presently the goal set at $20,000 has been met, further donations are still in line.
Bri Nichols, Michael, and Marlene Nunes put up balloons, stuffed toys, and flowers at DW Field Park, where other people could go to drop items as well while paying their respects to the deceased. 
Last night the Brockton community mourned with the family of Tiago DePina and Rafael Nunes, who drowned in Waldo Lake on Saturday, at a candlelight vigil in D.W. Field Park. Story+ #photos of the heartbreaking memorial on @enterprisenews: https://t.co/R7Sj3mTtck @NancyWCVB pic.twitter.com/2P3KwNkRx1

— alyssa stone (@astonephoto_ENT) May 18, 2021
Brockton Mayor Robert Sullivan was also at the lake where he spoke on the tragic incident. Sullivan shared condolences while adding that he felt the loss, being a father himself. 
In another tragic event, an Illinois man, Peter Rosengren, was said to have lost his life at Miramar Beach in Florida. Rosengren died in an attempt to rescue two boys from drowning. 
Peter Rosengren, a Daily Herald executive from Batavia, died Sunday when he ran into the Gulf of Mexico to save children caught in a rip current. "It's no surprise his final minute was spent helping others." https://t.co/rK2cLkgUpF

— Chicago Tribune (@chicagotribune) March 30, 2021
According to reports, Rosengren, a Vice President of sales and digital strategy at Daily Herald, plunged into the water to save the boys. The South Walton District Fire & Rescue team pulled them all out, but Rosengren did not survive.