Get to Know Marco Perego, Zoë Saldana's Husband and a Doting Father of 3 of Their Kids
"Guardians of the Galaxy" star Zoë Saldana is married to Marco Perego, with whom she shares three kids. From a career in sports to becoming an art legend, take a look into the prolific artist's exciting life!
Over the years, Marco Perego, who is best known as Zoë Saldana's husband, has shown the world that he is a progressive man in every sense of it.
From taking the actress's last name to teaching his kids to defy odds, Marco, 42, continues to prove that he does not need to conform. Who then is Perego? What does he do? How long has he been married? How many kids does he have? Read on for all the details and more.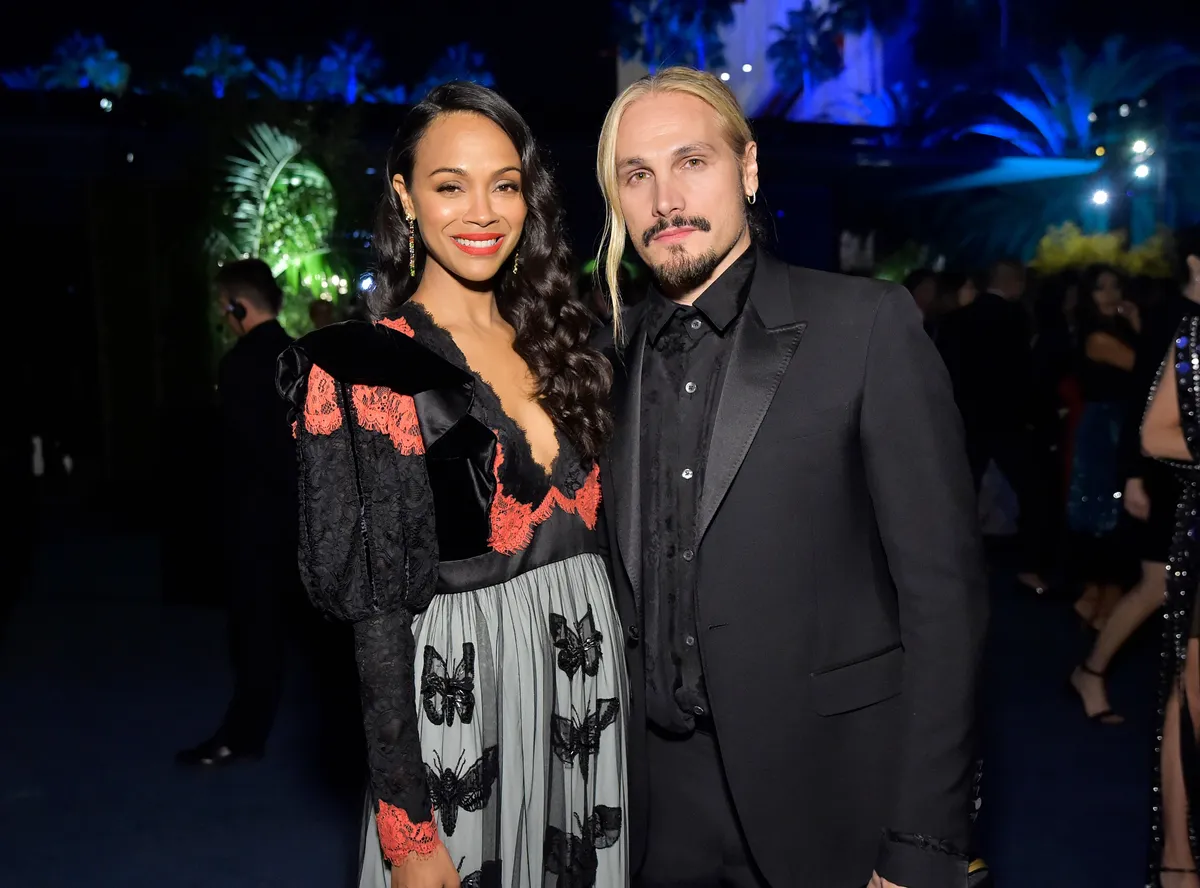 MARRIED FOR NEARLY A DECADE
For Saldana, it was love at first sight. It was 6:30 in the morning, she was on a flight to New York when she saw him from behind. And that's all it took.
The actress explained that she felt a vibration after seeing Perego from behind. Coincidentally, he turned around almost immediately, and she knew — he felt the vibration as well.
It sounds like a page from a romance novel; that is exactly how the actress fell in love with the man who would later become her husband.
The duo soon started dating and was first photographed together in April 2013 when they were seen driving away from the Chateau Marmont in West Hollywood.
A few months later, the couple secretly tied the knot in London, leaving many wondering if theirs was one of the many whirlwind romances in Hollywood.
However, a year after, Saldana cleared the air, revealing that she had known Perego and his artworks for five years before. So when they eventually met, it took them only a few months to decide to get married —something they had both vowed never to do.
According to the actress, their wedding was planned in just three weeks, but nonetheless, it was a beautiful ceremony and a testament to Saldana and Perego's love for each other.
Even after all these years together, Saldana and Perego don't hold back in showing love for each other on social media.
Over the years, fans have seen the actress and her beau celebrate and pay tributes to each other in the sweetest ways. These two sure make marriage look easy!
ADOPTED HIS WIFE'S LAST NAME
Following the couple's secret wedding, Perego made headlines and raised eyebrows after revealing that he took his wife's last name, Saldana.
Perego's paintings and sculptures have been purchased by many popular figures, including Hard Rock Café heir Harry Morton.
Seeing that this defies the norm of a woman taking up her husband's name, Perego came under attack from many who believed he was emasculating himself.
But even though Saldana warned her husband that he might be alienated and emasculated by many, she publicly defended Perego's decision.
The actress shared a lengthy, passionate social media post, explaining that there was no big deal in Perego taking her last name because, in his own way, he was redefining masculinity.
A PROUD FAMILY MAN
After tying the knot, Saldana and Perego got right into starting their own family. They welcomed their twin sons, Bowie Ezio and Cy Aridio, in November 2014.
Two years later, the twins became big brothers when the couple's third child Zen Anton was born. Ever since, the actress and her husband have lovingly worked together to raise their kids.
One of such ways is by agreeing to keep their home gender fluid. Saldana and Perego hope to show their little boys that there should, in fact, be no such things as gender roles.
AN EX SPORTSMAN
Perego was born and raised in Salo, Italy where his mother was a stay-at-home mom and his father worked as a waiter.
During this time, Perego picked up an interest in soccer and became an avid player. He soon became professional when he was selected to play in Venice's national team.
Sadly, Perego's soccer career was short-lived. At 21, he suffered an injury that ultimately ended his career. He then left home and moved to New York.
In the US, Perego took on jobs as a busboy, a soccer teacher, and a waiter to support himself financially. But all of this was before he became a big name in the art industry.
A TALENTED ARTIST
Today, Perego has a successful career as an artist and a sculptor, taking inspiration from the likes of Andy Warhol and Caravaggio, Marcel Duchamp, Pascal, and the writer William S. Burroughs.
Perego's paintings and sculptures have been purchased by many popular figures, including Hard Rock Café heir Harry Morton, Fiat heir Lapo Elkan, and popular designer Giorgio Armani.
From a young soccer player to becoming a top global artist, Perego has done well for himself. No doubt, his adorable family will always be there to cheer him on!