Mary J Blige Flaunts Her Age-Defying Curves in a $790 Gucci Paisely Top & Red Pants
The legendary Mary J Blige knows how to keep her body looking young, always allowing her style to reflect what she is currently going through in her life. 
Singer-songwriter Mary J Blige took to Instagram, showing off her age-defying curves. She wore a $790 Gucci Paisley Top as well as red pants in the photo.
The shirt is part of Gucci's Epilogue collection which plays around with gender rules and dances within fine lines between order and disorder. The multi-colored pattern echoes this borderline chaotic aesthetic.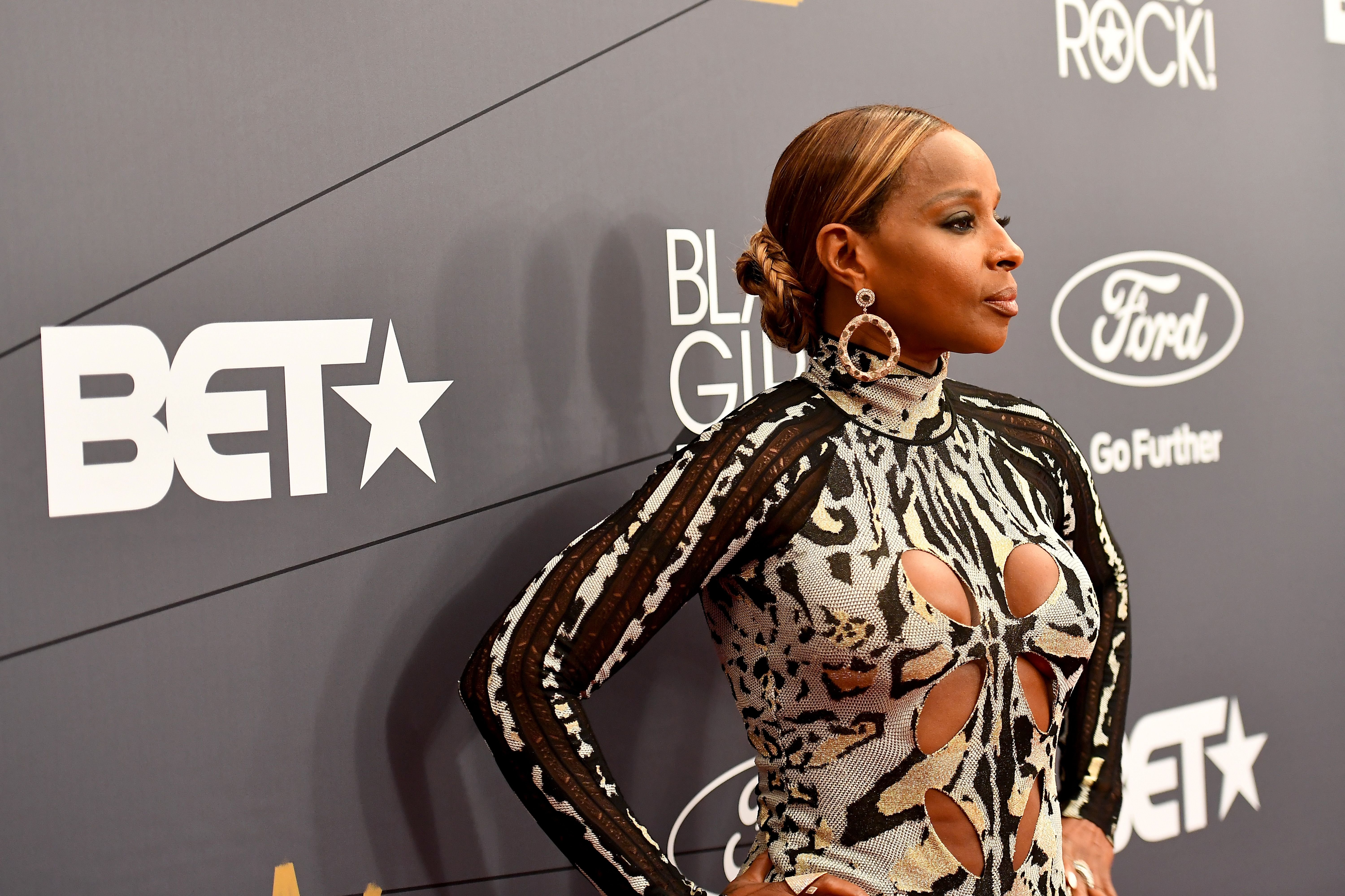 BRIGHT AND BOLD
The ensemble's bright shades of blue, green, yellow, and red all illuminated the space along with her signature golden hair. Speaking to her followers, she took to the caption: 
"Happy Sunday! 🌼💜"
Her yellow heels added another touch of yellow, complimenting the texture. The paisley top donned one sleeve, giving fans a glimpse of her toned arm. 
FLAUNTING HER CURVES
The top cut off at her bust while the long red pants stopped at her waist, allowing the singer to show off her mid-drift. She stuck her one hip out, enhancing her already-curvaceous figure.
She expressed that she felt freer during this time, not really caring what others may think of her. 
Blige sported a plethora of golden jewelry, further enhancing the gleaming ambiance. The Instagram post was popular, receiving around 251,000 likes. 
THOSE LEGS
Blige doesn't give up on looking good twenty-four-seven, recently flaunting her legs in a leopard print ensemble. She paired the feline look with black OTK boots.
Accessorising, she added golden-touched jewelry to the outfit, including a neck chain, bracelet, ring, and prominent hoop earrings. She rested one hand on a wooden structure, striking a sultry pose. 
AESTHETIC VOYAGE 
Gucci's Epilogue reflects the concept of fashion as a journey, and for Blige, this rings true, with her style echoing different periods of her life. At the 1996 Grammy's she wore a goth-look with dark glasses, reflecting:  
"I was always hiding back then, which is why I was wearing glasses. "
More recently, at the 2019 BET awards, sporting big and bold hair. Commenting on this fashion choice, she expressed that she felt freer during this time, not really caring what others may think of her. 
Looking toned and young for Blige is always about working out and keeping healthy. She pegs cardio as her go-to exercise and also enjoys strength training.
She keeps tabs on her diet, eating small amounts of carbs and no dairy or gluten. One major step she took was giving up alcohol completely, expressing that she feels as strong as ever as a result.