US Journalist Amber Athey Asks the UK to Take Prince Harry Back after His Recent Interview
Prince Harry's recent interview with Dax Shepard seems to have ruffled a couple of feathers. A US journalist has since begged the UK to take back the Duke of Sussex in response to the podcast.
Last week, Prince Harry, 36, joined Dax Shepard for his podcast, "Armchair Expert," to discuss mental health. However, the Duke of Sussex ended up opening up further about his relationship with the Royal Family.
He compared his royal life to "The Truman Show" and living in a zoo. Harry also addressed America's First Amendment by calling it "bonkers" and ruffled even more feathers with that statement.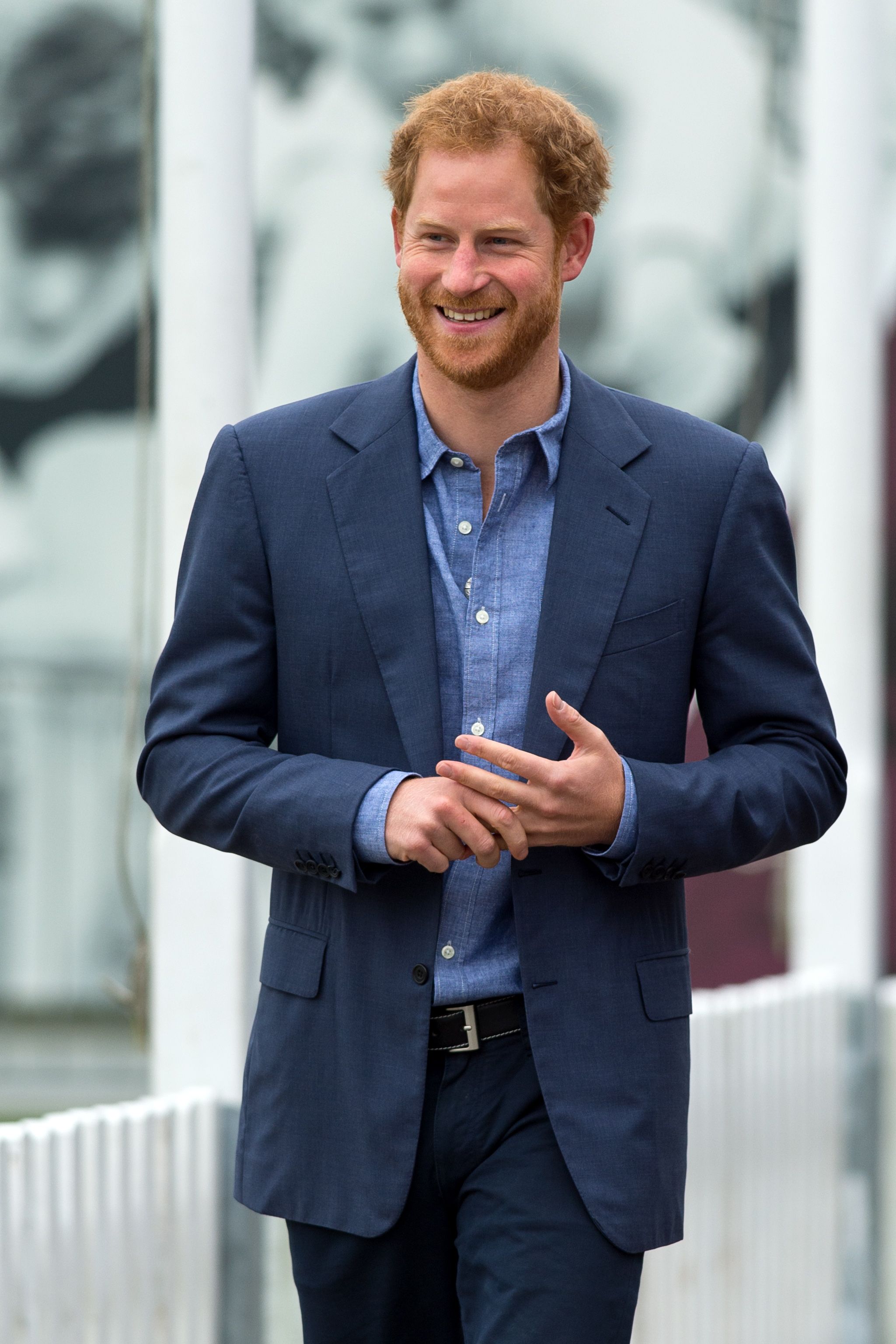 This week US journalist, Amber Athey, appeared remotely on "Good Morning Britain" to criticize the royal. Responding to the Duke's Shepard interview, Athey made a plea to Britain, saying:
"Please take Prince Harry back!"
Amazing conversation between Prince Harry and @daxshepard about #ACEs and why it's so important to care for ourselves. #TheMeYouCantSee airs May 21 on @AppleTV and for resources on healing from #ACEs, check out https://t.co/jLgOOe7il4 launching TODAY! https://t.co/LGbalel94Z

— Dr. Nadine Burke Harris (@DrBurkeHarris) May 13, 2021
The Spectator journalist also said she couldn't understand why Harry would throw "a grenade" at the Royal Family, especially after making peace with his older brother, Prince William, at their grandfather's recent funeral.
The Duke seemed to criticize his father, Prince Charles, for the way he raised him. He even mentioned that he wanted to break the cycle for his own children as he's expecting a second child with his wife, Duchess Meghan.
Prince Harry opened up on @daxshepard's #ArmchairExpert podcast about how some of the biggest moments in his life have impacted his mental health. pic.twitter.com/CCMCXKBnnw

— TODAY (@TODAYshow) May 13, 2021
Athey described Harry's recent interview as a disaster and said it was bad timing on the royal's part. The journalist also felt the royal was attacking his late grandfather, Prince Philip, at the wrong time.
His grandmother, whom he's still quite affectionate with, is still mourning her husband's loss, and Athey thought Harry's actions were insensitive. The journalist also thought the UK was just not sending their best people.
'Please take Prince Harry back!'

After appearing to criticise the way he was raised by Prince Charles and stressing that he wanted to "break the cycle" for his children. Is Prince Harry putting fame before family? pic.twitter.com/BwgR7iqRNv

— Good Morning Britain (@GMB) May 18, 2021
Entertainment Tonight sources alleged that many Royal Family members were hurt by Harry's "zoo" comment. They were reportedly angry at the Duke of Sussex and felt he shouldn't be complaining.
Apparently, the family was also confused as to why Harry was airing his dirty laundry publicly as he'd been one of the people who were against such before. At a recent outing, Charles refused to say if he heard his son's claims.
Prince Harry and William warned Princess Diana statue unveiling is last chance to fix royal feudhttps://t.co/00T3yATdnc

— Daily Express (@Daily_Express) May 14, 2021
Even though William and Harry allegedly brokered peace at their grandfather's funeral, they've insisted on giving separate speeches at an upcoming event. The pair will be unveiling a statue of their mother, Princess Diana.
Harry is expected to return home to the UK from his new residence in the US for the event. The unveiling of the statue will be revealed on July 1, 2021 – a date that would've been Diana's 60th birthday.