More Than 80 People Affected by Heavy Rain in Lake Charles Successfully Rescued Overnight
At the beginning of the week, almost 100 people had to be rescued from southwest Louisiana from heavy rainfalls. The weather change was caused by hurricanes that hit the area.
On Monday, May 17, 2021, the National Weather Service revealed that eight to fifteen inches of rain fell on south Lake Charles. This city hosts about 77,000 people, and it's based in southwest Louisiana.
A hurricane hit the area causing heavy rainfalls eight months after two hurricanes hit the area. Louisiana's Governor, John Bel Edwards, had to declare a state of emergency as a foot of rain fell in the area.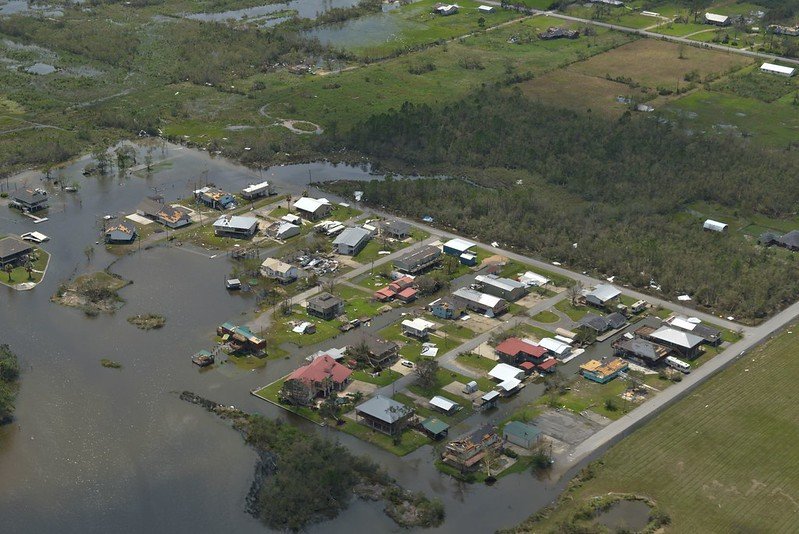 People were urged to stay off the roads by the parish sheriff. According to Louisiana's state fire marshal, eighty people had to be rescued overnight after homes and streets started flooding.
Luckily, so far, no injuries or deaths have been reported. The fire department also noted how rescuers had to respond to 163 calls related to flooding nearly 120 miles east in Baton Rouge.
I was taken with the people of southwestern Louisiana while covering Hurricane Delta for @washingtonpost last year. I wish them well, and hope at some point they catch a break. #LakeCharles https://t.co/b1uVwsV2SO

— Dan Lamothe (@DanLamothe) May 18, 2021
Nic Hunter, Lake Charles' Mayor, anticipated that the total rainfalls would exceed Hurricane Laura's, which made landfall last August. Hunter said it would likely approach Hurricane Delta's October 2020 total rainfall.
The mayor also estimated that his city would see hundreds of flooded homes from this natural disaster. According to weather forecasts, it appears the rainfall will continue unabated for several days.
The area where Hurricane Laura made landfall last year is getting hit once again by extreme weather. https://t.co/HDvxeJBK7N

— Sara Sneath (@SaraSneath) May 17, 2021
Southwest parts of Louisiana and Lake Charles and under a flash flood watch until Thursday evening. Forecasters also anticipated that the weather could become severe as the week proceeds.
Cameron Parish had a mandatory evacuation because of the life-threatening storm.
Over a dozen tornado warnings have been issued, and a few of them have already touched down. Lake Charles resident Derek Williams said the water was rising quickly and took 45 minutes to submerge a car completely.
So sad. The scene currently in Lake Charles near the Capital One building. Businesses and homes reported taking on water. 📸Jasmin Conner pic.twitter.com/aDx64sUDar

— Scot Pilié (@ScotPilie_Wx) May 17, 2021
Another Lake Charles resident, Rachel Mere, spoke to "NBC affiliate KPLC" about the conditions they were dealing with. She said she had to move her car to a safe area at a Walgreens, adding:
"I think it's crazy. I think we've been through enough in the past year, and we're seeing flooding that we didn't even see from Delta."
We certainly don't recommend doing this, but those who tried it with Hurricane Laura last year talked to us about the experience: https://t.co/aoJKLw488t HurricanePreparednessWeek

— AccuWeather (@accuweather) May 15, 2021
Last November, Clair Hebert Marceaux and her family had to be evacuated from their southwestern Louisiana home of nine years when Category 4 Hurricane Laura created massive flooding.
Hebert Marceaux, her husband, and their dog, Sugar, survived the storm and only managed to come back home after a few days. Cameron Parish had a mandatory evacuation because of the life-threatening storm.