Chaka Khan Looks Stunning at 68 in a Skintight Romper, Thigh-High Boots, and a Fluffy Cape
Veteran American singer and songwriter Chaka Khan shared a stunning photo of herself clad in a lovely body-hugging dress she paired with knee-high boots. 
On Tuesday, American singer-songwriter Chaka Khan showed her numerous fans that she has hardly aged with a stunning snapshot shared with them on her Instagram page. 
The 68-year-old posted a photo of her dazzling in a black romper dress which she matched with a large golden belt tied around her stomach.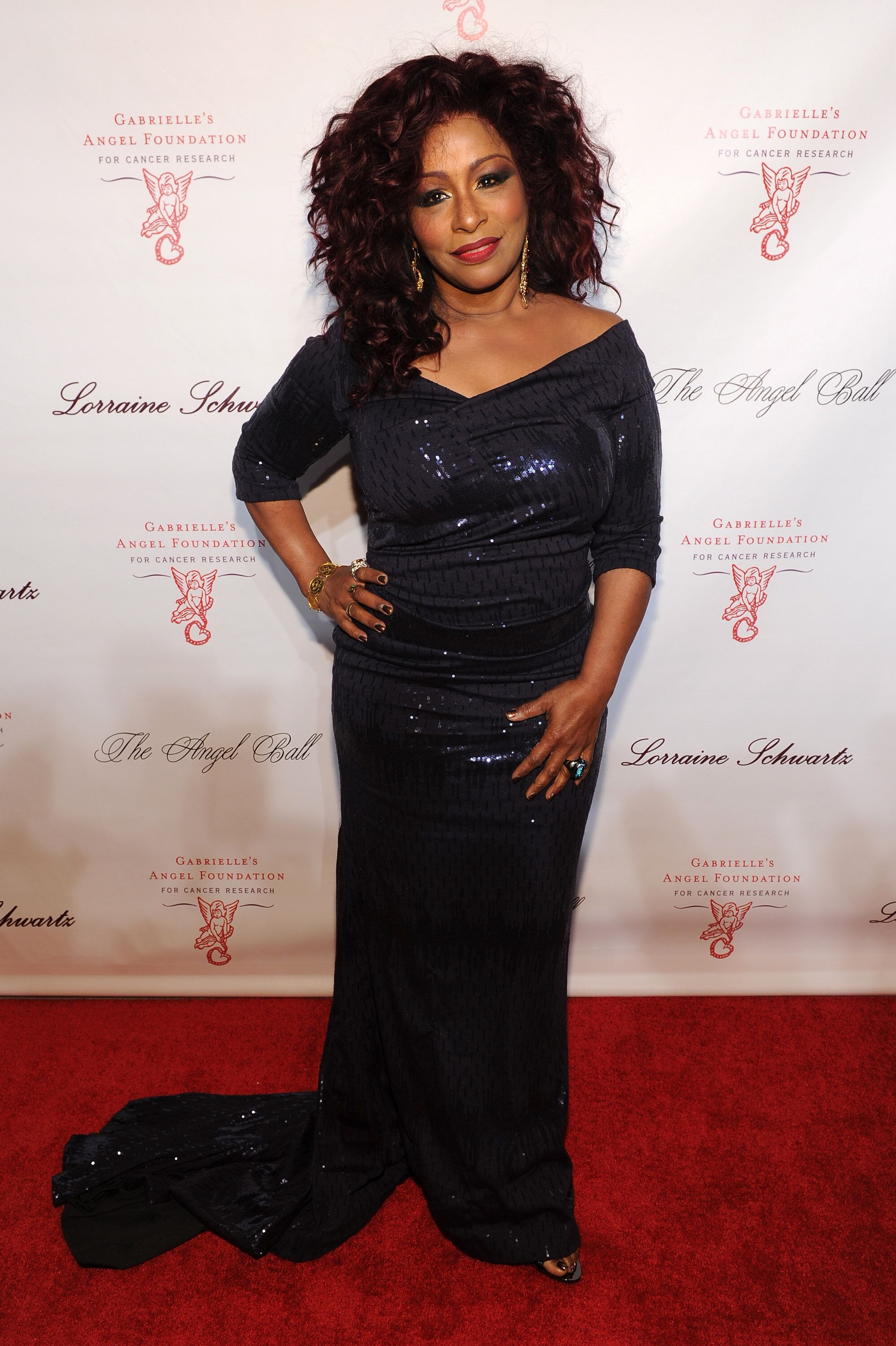 For her feet, Khan wore knee-high animal print boots and completed her stunning look with a fluffy black cape that reached the floor. 
The iconic and much-celebrated singer also rocked curly red hair as she stood looking far into the distance. In the post's caption, she wrote: 
"Chaka Khan | @WMag | The Originals. Musician and All-Around Icon, in Conversation With @JazmineSullivan."
Khan further mentioned everyone involved in bringing about her stylish look in the snapshot. She also described her appearance in the concluding part of the caption. 
It causes people to become chronically preoccupied with competing that they do not know when to stop. 
The ten-time Grammy Award winner revealed she was wearing a Lever Couture cape from Albright Fashion and a Naked Wardrobe romper.  Her earrings were from Graham Cruz and her boots by Nicolas Jebran.
Throughout her lengthy musical career, Khan has been on multiple interviews. In 2019, she spoke to Guardian's Alexis Petridis, where she opened up about her struggles with drug and alcohol addiction. 
She further explained her last bout in rehab was for an addiction to opiate painkillers prescribed for her after a knee replacement surgery. She said the addiction developed when her close friend, iconic singer Prince, died in 2016. 
During a 2015 sit-down with Interview Magazine, Khan was asked if she has always been ambitious. She replied in the affirmative before adding that America breeds ambition. 
She said it can always be a good thing but that it is bad most of the time. According to her, ambition also breeds competition, which can be an awful thing because it causes people to become chronically preoccupied with competing that they do not know when to stop. 
In February, Khan reflected on her five-decades-long career while chatting with Revolt. The songstress said she feels great to be where she is though she is tired and would be really happy to be home and do nothing for a change. 
Khan said she was enjoying the feeling of doing nothing at home, and after a long and successful career, one can say she deserves it.