Daily Joke: An Army Private Seeks Permission to Take a Leave
An army private at a camp constantly sought permission to leave with the excuse of having an expectant wife. His commanding officer became weary and asked him what his wife was expecting. The reply was not expected.
A young army private desired to leave camp which made him request permission from his commanding officer. The Private's excuse was that his wife was expecting.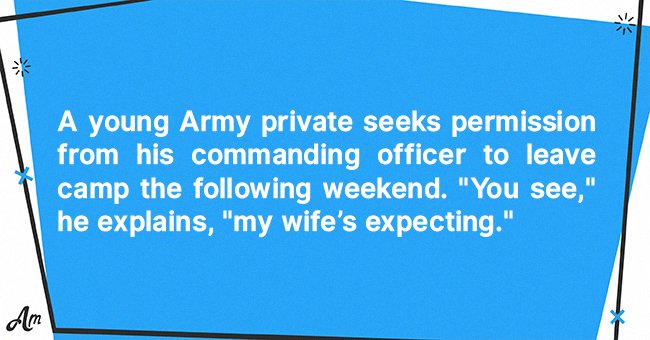 With a dose of sympathy, the commanding officer understood and asked that the man wished his expectant wife luck. A week passed, and to the amazement of the officer, the private was back to obtain permission again.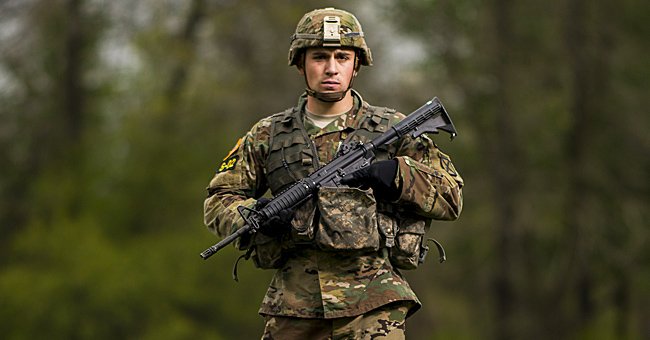 This time was no different as the reason behind his seeking permission was his expectant wife. The commanding officer replied to the man with a high level of surprise. 
His reply was a mixture of doubt and luck. He said, "well, well my boy, you must be pretty bothered. Of course, you can have the weekend off." With excitement in his eyes, the army private went off to see his wife. 
The scenario moved from pitiful to annoying with the army private seeking permission for the third time in a row. With so much fury, the officer asked the man if his wife was still expecting.
The private replied in affirmation which increased the rage the officer felt and forced him to ask what the wife was expecting. The private revealed that his wife was expecting him.
AN ELEPHANT AND A MOUSE 
An elephant and a mouse walked through a forest together not conscious of any traps. A few moments later, the elephant delved right into a trap hole which was difficult to escape. 
With the elephant's constant plea for help, the mouse became frightened. Having a lot of thoughts running through his mind, the mouse decided to seek help at a parking lot. 
He hopped into a red Mercedes Benz found at the location and luckily for him, a rope was right inside the trunk of the vehicle. The mouse tied the rope to the car and threw the other end at the elephant.
Holding onto the rope while the mouse drove the car, the elephant was pulled out of the hole and they continued their journey. On the journey, the mouse, this time got stuck in a trap hole. 
After asking for help, the elephant let down his private organ which aided the mouse's escape from the trap hole. According to the moral lesson of the story, if you have a big private organ, you do not need a Mercedes Benz. 
Source: Viralgfhealth, Viralgfhealth