Look at 'Martin' Star Tisha Campbell Spending Time With Son Ezekiel by the Pool in a New Video
Tisha Campbell recently enjoyed some pool time bonding with her youngest son, Ezekiel. The "Martin" star is mom to two boys, Xen and Ezekiel, who she shares with her ex-husband, Duane Martin.
Tisha Campbell rose to fame in the early 90s when she starred opposite Martin Lawrence in the popular sitcom "Martin." While her career flourished, she met and eventually married fellow actor Duane Martin in 1996.
Unfortunately, Campbell and Martin's marriage ended after two decades together, and the pair finalized their divorce last year. However, during happier times, the famous couple welcomed two sons, Xen Whaheed, 19, and Ezekiel Czar Martin, 11.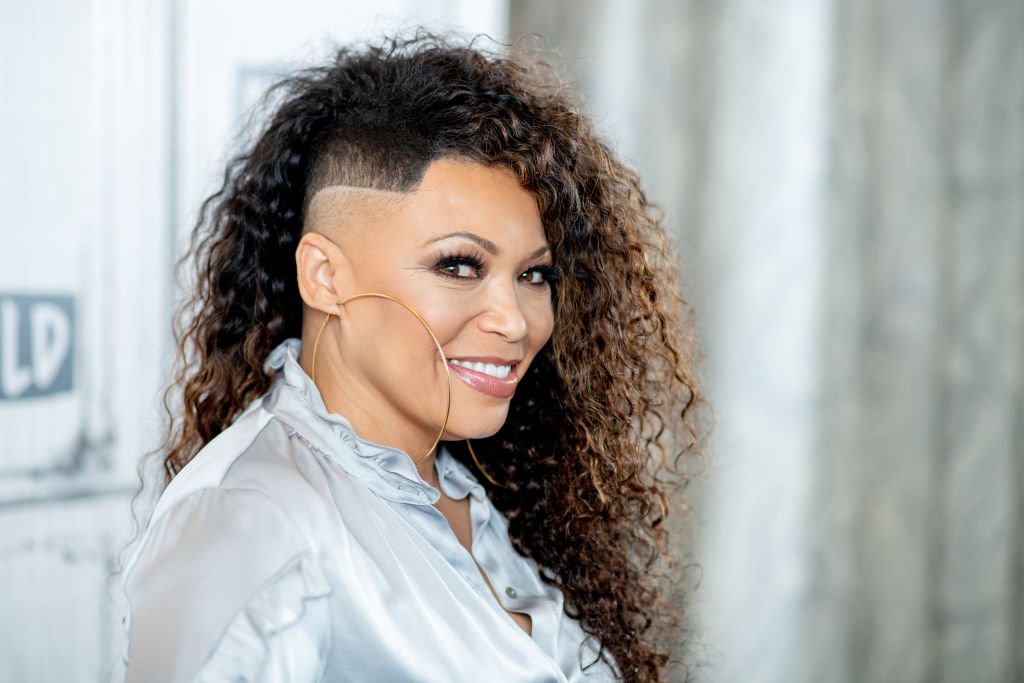 Now a single mom, Campbell is entirely focused on her relationship with her sons and enjoys spending time with them whenever she can. The actress recently shared a sweet moment with one of her sons on Instagram. She captioned:
"Come thru summer!!!!!! With my little one!"
The carousel included two videos featuring her youngest son, Ezekiel. The first clip was a slow-motion video of the youngster bravely jumping into the crisp blue swimming pool while wearing blue swim shorts.
Another video captured the fun relationship between mother and son as they attempted to take a close-up video. Ezekiel could be seen making funny facial expressions while his mom laughed cheerfully.
The last post of the carousel was a stunning selfie of Campbell, showing her sparkling brown eyes, thick long lashes, and radiant skin. The "My Wife And Kids" star is still as youthful as she was decades ago.
[Campbell] admitted that though she was happily single, she was also scared to get back into the dating scene.
Not only does Campbell defy her age, but she is also equally resilient in mind and spirit. The 52-year-old has withstood many challenges in her life, including parenting an autistic child, navigating through a contentious divorce, and being a single mom.
Campbell has been open about the fact that her divorce with Martin left her penniless and scared, but she credits her sons for helping her bounce back from the financial low.
While starting over was no walk in the park for Campbell, during her 2019 appearance on Hollywood Unlocked, she also admitted that though she was happily single, she was scared to get back into the dating scene.
Campbell also referred to her situation as a "beautiful devastation" since being single took her on a journey of self-discovery, allowing her to embrace the pain and grow from her experiences.