Page Six: Prince Harry Expected to Make More Revelations on His New Web Docuseries
Prince Harry isn't holding back when it comes to showing his life behind the royal curtain, and insiders say there is more truth to come in his new mental health docuseries. 
The trailer for Prince Harry and Oprah Winfrey's new mental health docuseries, "The Me You Can't See," already has fans and critics lined up to share their compliments and critiques, but insiders say that there is a lot more truth to come. 
The series is set to release on Apple TV+ on Friday, and fans are gearing up to hear about the Duke of Sussex's personal struggle with mental health. Sources close to the royal are saying that he didn't hold back.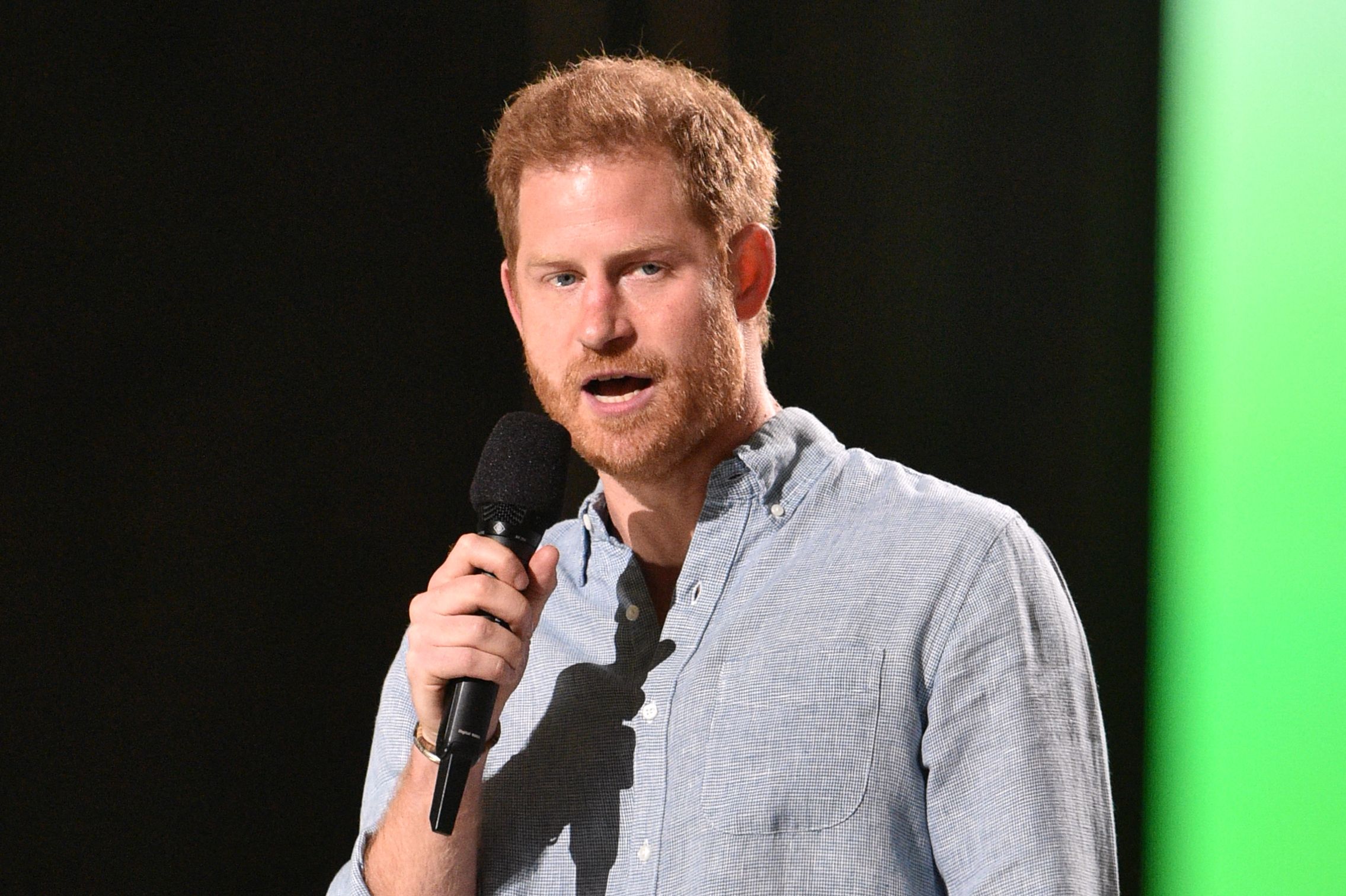 SHARING EVERYTHING
Prince Harry, 36, is no longer concerned with keeping up the royal appearance because he uses different interview platforms to share his story and struggles. 
"The Me You Can't See" will offer an even deeper insight into the challenges that Prince Harry has experienced during his time serving as a senior member of the royal family as an insider shared: 
"One of the episodes is very personal … deeply."
The Duke of Sussex opened up about Royal Life on Dax Shephard's #ArmchairExpert podcast https://t.co/BXFhUXzvXM

— ET Canada (@ETCanada) May 14, 2021
 GETTING EMOTIONAL 
While royal experts and aids are still reeling from Prince Harry's claims during previous interviews, fans are focused on his display of emotions in the docuseries trailer, which was released on YouTube. 
Clips of a 12-year-old Prince Harry standing next to his father at Princess Diana's funeral were shown next to the young royal having an emotional moment while talking with Oprah about mental health. He said: 
"To make that decision to receive help is not a sign of weakness. In today's world, more than ever, it is a sign of strength."
This timely docuseries explores the current state of the world's mental health and emotional well-being through storytelling. Co-created by @Oprah and Prince Harry, #TheMeYouCantSee is about people, our experiences, and why we feel the way that we do. https://t.co/tP72EW6k2A pic.twitter.com/pvmU6LnbtF

— Apple TV (@AppleTV) May 17, 2021
UPSET ROYALS 
The Duke of Sussex has been ruffling royal feathers since he departed from his role within the Windsor family. Starting with his interview with Oprah Winfrey, which included Meghan Markle, Prince Harry has been laying his story bare. 
In his recent interview with actor Dax Shephard on the podcast "Armchair Expert," Prince Harry also shared the impact that Prince Charles' parenting style had on his childhood which further upset the Britons back home. 
When it comes to mental health, we all have a story to share. In the US alone, 1 in 5 people suffer from some form of mental illness. & on any given day, YOU may not feel 100%. Which is why Prince Harry and I have partnered together for #TheMeYouCantSee: https://t.co/Hmd7mnJwYy

— Oprah Winfrey (@Oprah) May 17, 2021
ANGRY ROYALS
In the light of the Duke of Sussex's recent interviews, the monarchy is not too pleased with him. Inside sources shared that Queen Elizabeth is less than happy with her grandson and that his father and brother follow suit. 
Prince Harry didn't do the royal family's image any favors when he compared the royal lifestyle to a mixture between "The Truman Show" and a zoo. 
"To make that decision to receive help is not a sign of weakness. In today's world, more than ever, it is a sign of strength."

Prince Harry has spoken about mental health in the trailer for a documentary series with Oprah Winfrey https://t.co/VKuY9KItZA

— CNN International (@cnni) May 18, 2021
Sources revealed that Prince Harry's family members have expressed a desire for the young royal to share his strong opinions within a private setting and withhold airing their dirty laundry in public. 
Concerns about Prince Charles' parenting style are just some of the problems the royals' PR department faces. They are still battling the backlash that followed Markle's claims about racial comments from family members.