Fantasia Shares Photos of Grandson in a Blue Cap & Gown from His Pre-kindergarten Graduation
Pregnant Fantasia Barrino is not letting her pregnancy affect her affection towards her grandson. See how she gushes over her first grandbaby during his pre-kindergarten graduation.
The "American Idol" alum Fantasia Barrino is an incredible singer who has witnessed the highs and lows associated with having a career in the music industry. 
A few years ago, after a long hiatus, she resurfaced and rebranded her music career. This change was also experienced in her private life.
Barrino, who shares two kids from former relationships, met her current husband Kendall Taylor, a business tycoon, in 2015. The pair hit off almost immediately and have been inseparable since then.
The duo accepts and supports each other with love. Taylor's family became hers and vice versa. In 2016, the business mogul welcomed a grandchild—Khoen, from his only son Treyshaun. 
Barrino was ecstatic about the news and declared herself a grandmother at age 32. It has been more than two years since the birth of her grandson, and the singer still plays her grandmother's role.
In a newly shared snap showing King Khoen wearing a blue cap and gown and heading up the stage to receive his graduation certificate, the "American Idol" season 3 winner admitted that she was emotional seeing his achievements.
She was admitted to the hospital due to early contractions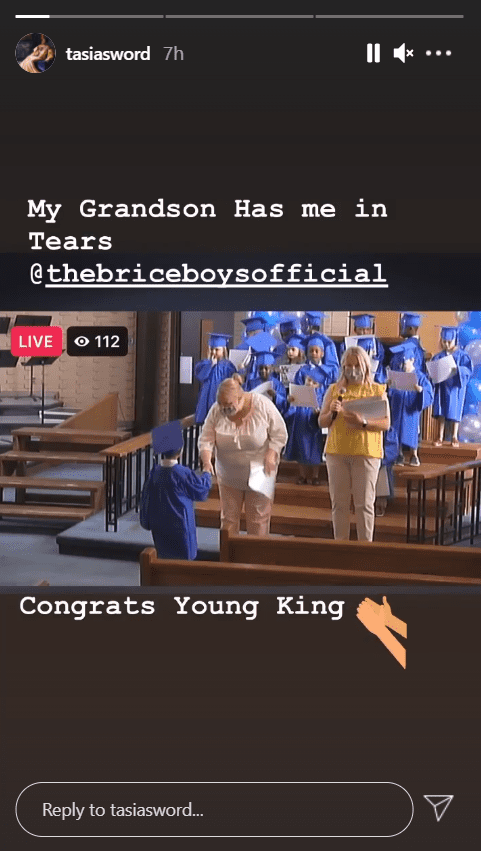 This was followed by another image posted on Barrino's Instagram feed. This time it showed the young graduate with an infectious smile across his face, flaunting his certificate by holding it up.
Taylor also joined in the celebration. He congratulated his grandson with a different photo. In the shared post, the kindergarten graduate dressed rather casually and posed on a lawn. On it, the proud grandad quipped:
"Pre-K in the Bag! Proud of you @briceboysofficial."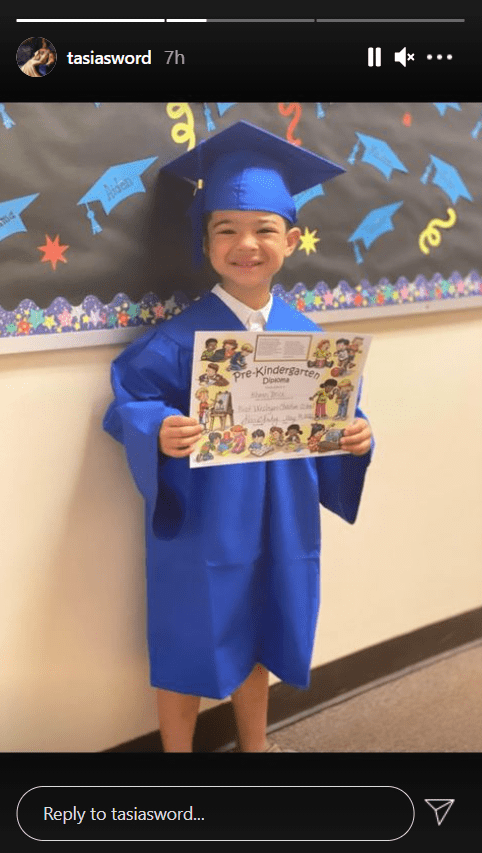 Amid the news of having a young graduate in the family, the Barrino-Taylor clan is gearing towards welcoming the newest member to the family soon.
After three years of trial, the couple announced that they would be having a baby. A short time later, the singer revealed that it would be a baby girl.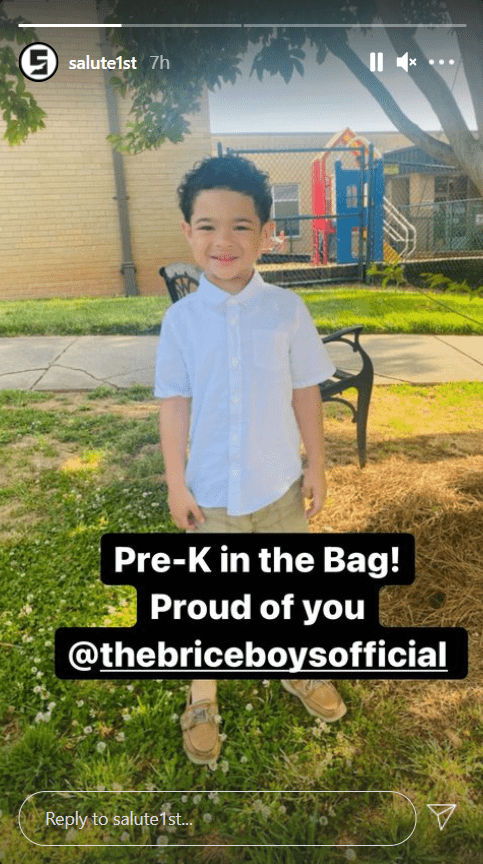 This would be the couple's first child, but Barrino's third, and Taylor's second. Their fans have maintained an exciting demeanor following the news of their conception, especially since it took several years.
On the other hand, the singer has been more than willing to keep her audience updated with issues concerning pregnancy. A few weeks ago, she explained that she was admitted to the hospital due to early contractions.
Thankfully, she had adequate medical attention and a supportive husband who stayed with her throughout the process. Everything seems fine now and Barrino is patiently waiting for the arrival of her baby girl.