Daily Joke: A Blind Man Walks into a Bar
Today's #jokeoftheday is about a blind man who walked into a bar with unexpected guests. The bartender has a warning for him, but the guests were ready to put up quite a fight.
One day, a blind man walked into a bar to enjoy a drink. He had in one hand a chained angry bear and on his shoulder was a feisty parrot. The whole bar was shocked to see him with the animals.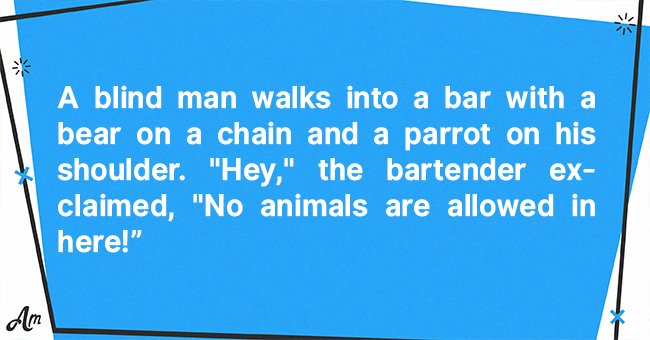 Upon seeing him, the bartender yelled, "Hey! No animals are allowed in here!" To the bartender's surprise, the parrot shouted back, "We're not just animals, buster!"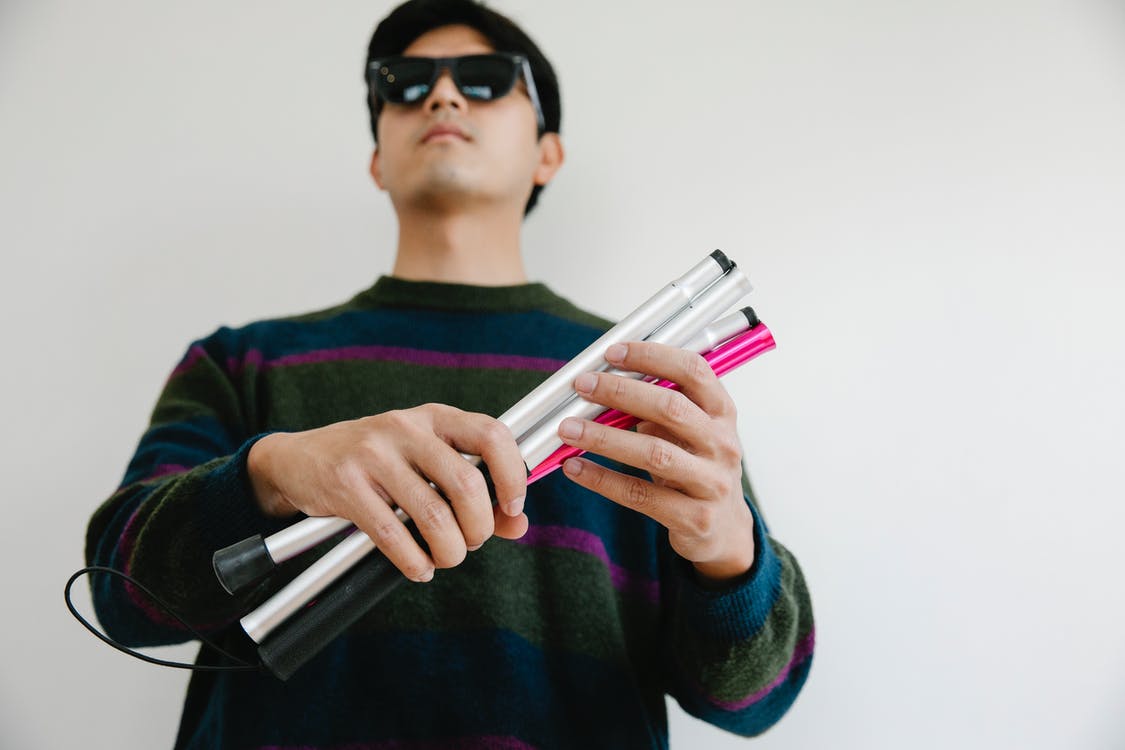 The bartender was startled for a moment but mustered the strength to tell the parrot that he was talking to the man and not it. However, the parrot wasn't having it. He screamed at the bartender:
"Well, in case your beady little eyes haven't noticed, the guy you're talking to is deaf, mute, and blind!"
The proud parrot added that he was the man's service bird who helps him walk around and does all of the talking. The parrot warned the bartender to shut up and not disrespect him again.
The bartender paused for a while to study the bird. After some minutes of silence, he leaned towards the bird to ask him to clarify the role of the wild bear in helping the blind man.
The bartender said that if the parrot was a talking-service bird, there was no doubt that the bear seeing-eye bear. However, the parrot answered, saying that bear wasn't to help the man see but to serve as a bodyguard.
Everyone in the bar laughed out loud. The bartender couldn't understand why a deaf, mute, and blind man needed a bodyguard and why he would even go as far as choosing a wild bear to protect him. 
The parrot yelled for everyone to shut up while the bear moaned loudly. Everyone froze in fear. The parrot turned to the bartender and said, The bodyguard is not his, ya dummy! He's mine!"