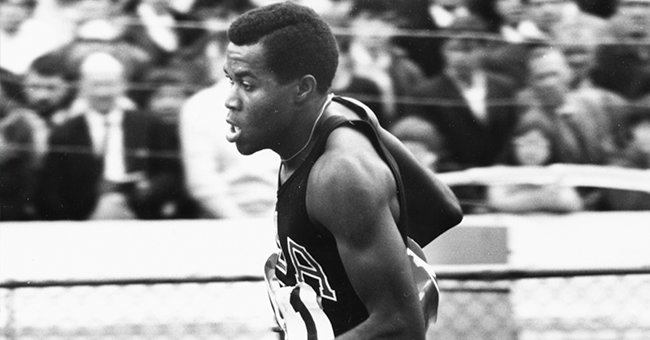 Getty Images
Olympic Track Champion Lee Evans Has Died at 74
Olympic icon Lee Evans is no more. The world champion died after one week of hospitalization due to a stroke. He was 74 years old.
Two-time Olympic gold medalist Lee Evans has passed on. The news of his death became public knowledge after Lee suffered a stroke and was hospitalized for some days.
It was noted on Twitter that Lee was a revered world champion who passed away on Wednesday. Fans have since put up their farewell messages, all reminiscing on his iconic career.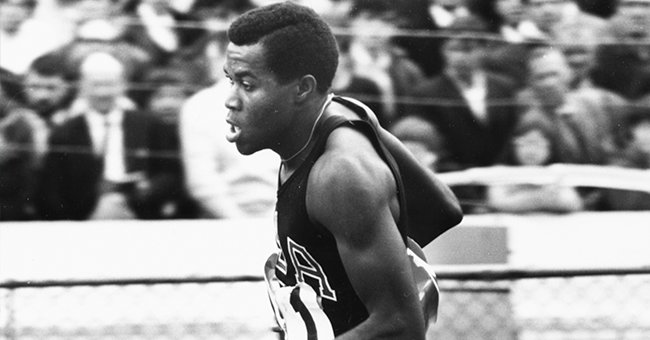 US Olympic track and field athlete Lee Evans during a 400m race on August 12, 1967. | Photo: Getty Images
Lee, a renowned track and field athlete, was in Nigeria in his latter years working alongside his long-time pal and soccer icon, Segun Odegbami. The two joined concerted efforts at Odegbami's International College and Sports Academy.
Lee was said to have collapsed one evening while dining with Odegbami and some of their friends. After he was transported to the hospital, doctors confirmed he suffered blood clots in his brain.
However, the doctors could not figure out why he remained in a coma while alive via a ventilator. Odeganmi was said to have taken care of all the hospital bills, ensuring that Lee received as much care as possible.
In the weeks leading up to Lee's passing, his children beckoned on the general public to help raise funds so he could be taken back to the United States for proper care.
He noted that he witnessed Lee's unmatched passion for sports when he randomly coached youths on the streets.
A GoFundMe account was set up, and the goal was summed at $500,000. His son, Solofo Evans, noted that the family worked with the US embassy in Nigeria so that his dad could be cleared for travel.
However, Lee's daughter, Manjanahary Evans, noted that they were unsure if their dad would travel because of the COVID-19 restrictions in place.
Lee's impressive legacy started in 1968 when he joined the Olympic team at the Mexico games. He not only won the 400-meter race, but he also broke a speed record of winning at 43.86 seconds.
He won a gold medal for this feat, and the second gold medal came when he broke another record during another 400-meter race, winning at 56.16 seconds.
Lee's record remained undefeated for almost two decades. The Olympic champion's passion for human rights came when he received his medals and sported a black beret in solidarity with the Black Panthers.
Speaking about the San Jose native, Odegbami described him as a "restless spirit" who found peace in Africa. He noted that he witnessed Lee's unmatched passion for sports when he randomly coached youths on the streets and in villages.
Please fill in your e-mail so we can share with you our top stories!