Tamera Mowry's Daughter Is a Carbon Copy of Her Mom as She Flashes a Smile in New Photo
Tamera Mowry brightened up her Instagram fans' timelines with an adorable photo of her lookalike daughter, Ariah, flashing a big smile. Ariah is the "Sister, Sister" star's second child with her husband, Adam Housley.
Tamera Mowry and her husband, Adam Housley, tied the knot in 2011 and welcomed their first child, Aden John Tanner Housely, the following year. In 2015, the couple completed their family with the birth of their daughter, Ariah Talea Housley.
Mowry is a doting mom to both her kids, but recently, Ariah's adorable face inspired her to write a lengthy tribute on Instagram to express what being a mom to a little girl really means to her.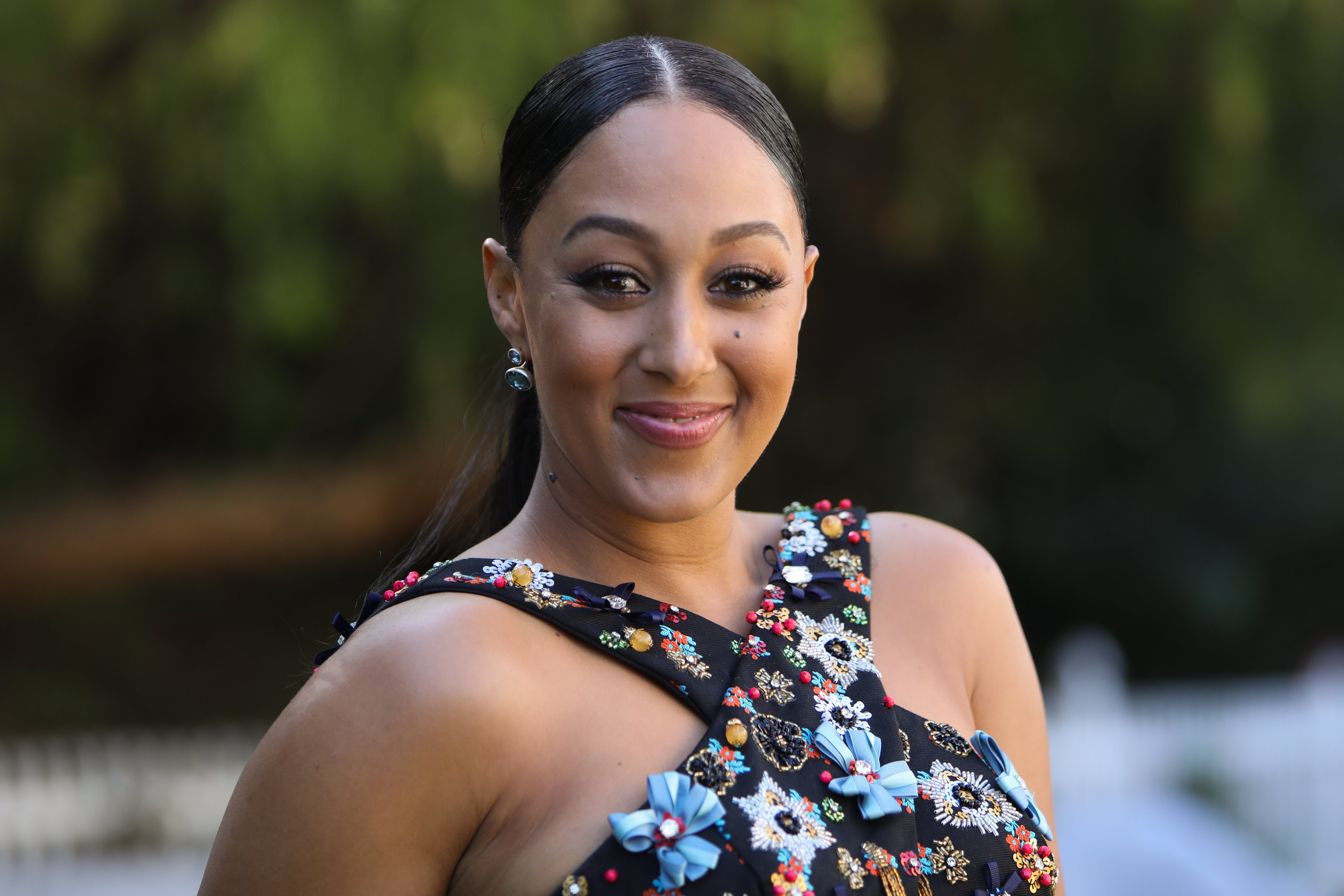 The "Sister, Sister" star posted a close-up snap of Ariah sporting a brilliant smile and showing off her tiny white teeth. Her childlike innocence radiated as she rested her face in her closed fists with her brown hair freely flowing down to her shoulders.
The five-year-old looked like a carbon copy of her mom while mirroring Mowry's famous cheerful smile and aura. "She just made my day ❤️❤️ her smile is everything," gushed one fan in the comments section.
In her caption, Mowry talked about her "happy girl" and expressed her anticipation of how magical Ariah's future will be. The actress sounded optimistic as she explained how her daughter motivates her. She wrote:
"It's not always easy being a working mom… But I love being able to set an example for her and tell her that you can dream big."
Ariah has always had a special place in Mowry's heart as her second child and only daughter. While Mowry's husband, Housley, was scared when they found out they were expecting a girl, she was excited.
The former "The Real" co-host told People that her excitement stemmed from her love of fashion and makeup, which she would later be able to share with her daughter.
[Mowry] and Housley are adamant that they are done having kids.
Indeed, Ariah is truly her mom's mini-me. She even wants to follow in her mother's footsteps as an actor. In December, Mowry revealed that her kids regularly watch her TV shows and they both want to be actors.
While Ariah and Aden look forward to being stars like their parents, they still have a lot of growing to do. Mowry admits that while she loves her kids dearly, parenting them is not the easiest job. 
Mowry has her hands full with growing children, but she has become more confident in her parenting skills over the years. That being said, she and Housley are adamant that they are done having kids.
The "Christmas Comes Twice" star reiterated her stance to Us Weekly last August. She revealed that she was entirely focused on the needs of her two kids, which included quality time, discipline, and homeschooling them during the quarantine.