Linda Evangelista Sued Salma Hayek's Spouse for Child Support — Drama Recap
Supermodel Linda Evangelista shocked the world when she revealed that she and Salma Hayek's husband, François-Henri Pinault, had a child while he was dating Hayek. Here are all the details.
Actress Salma Hayek has been married to her French billionaire husband for over a decade. However, their happy marriage has not been without its share of drama and ups and downs.
These ups and downs include Pinault's notorious legal battle with iconic supermodel Linda Evangelista after it was revealed that they had a child while Pinault was with Hayek. Take a look at the details surrounding Hayek's mystery stepchild.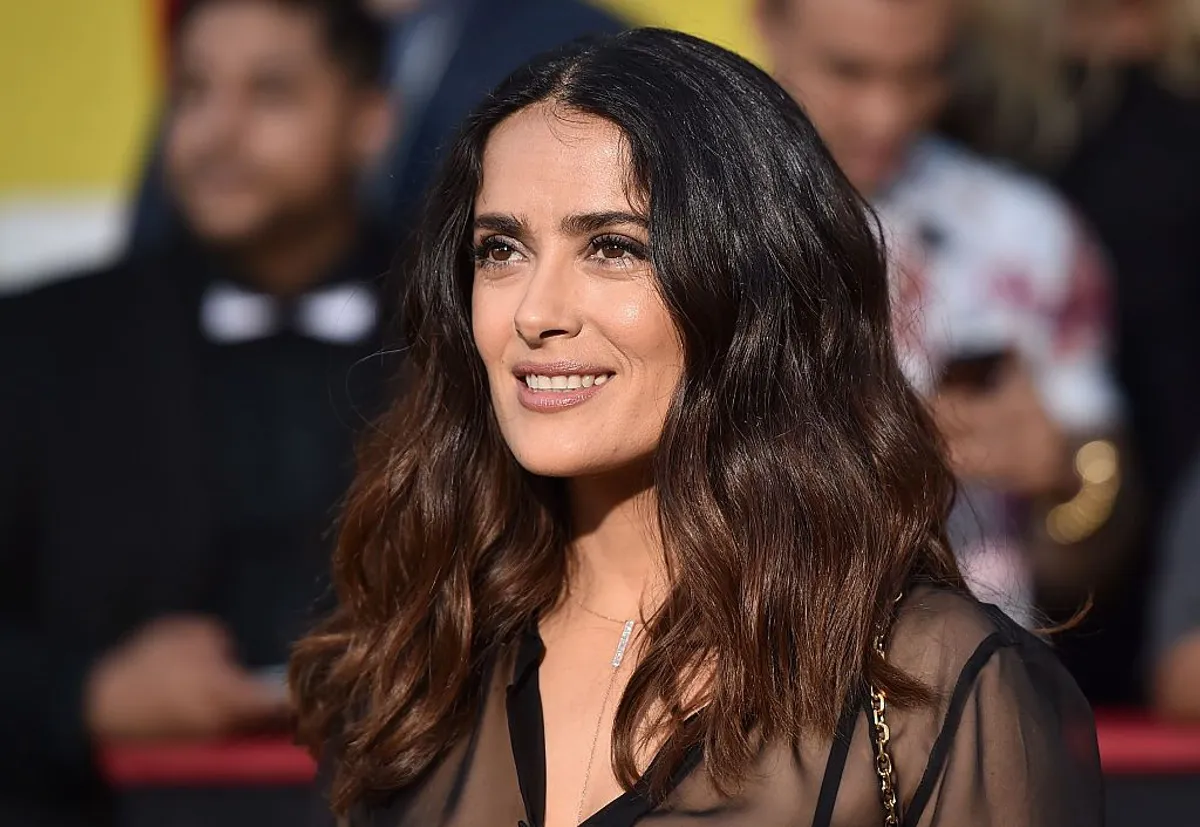 WHO IS SALMA HAYEK'S HUSBAND?
Salma Hayek first confirmed her engagement to François-Henri Pinault, a French billionaire and the CEO of the multinational corporation Kering in 2007. Born May 28, 1962, Pinault has been the chairman and CEO of Kering for almost two decades since 2005.
The French businessman, who has also been the president of the holding company Groupe Artémis since 2003, welcomed a daughter, Valentina Paloma Pinault, with Hayek on September 21, 2007.
Two years after he and the actress welcomed their daughter, Hayek and Pinault officially tied the knot on Valentine's Day in 2009 in a star-studded wedding in Paris. Before the couple got married, Pinault was married to Dorothée Lepère from 1996 to 2004. 
Pinault said he and his family, including he and Hayek's daughter, Valentina, welcomed Augustin with open arms.
After parting ways with Lepère, the businessman went on to date supermodel Linda Evangelista. From their relationship, many surprising turns of events sprang up in the future to haunt Pinault and Hayek.
WHO IS LINDA EVANGELISTA?
Best known as a face of the cosmetics company Revlon and the Versace fashion brands, Linda Evangelista is a Canadian fashion model who cemented her name as a fashion icon in the '90s as one of the era's top supermodels.
Evangelista is highly renowned as one of the fashion industry's most influential and successful models of all time and has been featured on over 700 magazine covers.
Over the years, the supermodel has had quite an eventful love life. She was once married to Gérald Marie, who was the head of Elite Model Management's Paris office.
Following their 1993 divorce, she went on to date actor Kyle MacLachlan before moving on to French football player Fabien Barthez. Years after her relationship with Barthez ended in 2002, she started dating Pinault. The pair were together briefly from 2005 to 2006.
WELCOMING HER CHILD SECRETLY
In October 2006, Evangelista surprised everyone when she welcomed a precious baby boy named Augustin James.
Excited to get all the juicy details, the public probed and poked at the supermodel and her close circle, searching for more information about the child. While she was pregnant, Evangelista appeared on the August 2006 cover of Vogue.
While this was not an abnormality for the supermodel who had been on hundreds of magazine covers, it only served to spike the already high curiosity of the public as she remained tight-lipped about the identity of her baby's father.
THE BIG REVELATION
For more than four years, Evangelista succeeded in keeping the identity of her son's father a secret. However, in late June 2011, the supermodel shocked everyone again when she filed court papers involving her son's father and a much-desired child support agreement. 
This revelation that was long anticipated was already captivating on its own. With Evangelista revealing Salma Hayek's husband, Pinault, as her son's father, the topic became even more riveting.
THE HEATED LEGAL BATTLE
After Evangelista sued Pinault, the media could not get enough of the dramatic legal battle involving Pinault, Linda Evangelista, and their mystery son, Augustin. 
The supermodel came to court seeking child support for her son, who Pinault fathered some five years earlier during their brief relationship in 2006. 
The model's attorney alleged that Pinault had not paid anything in contribution towards their son's upkeep, including his tuition fees at the notoriously expensive Lycée Français. Evangelista also claimed that he asked her to terminate the pregnancy.
Pinault eventually responded to the claims that he did not pay any money towards raising his four-year-old son, Augustin. The billionaire emphasized that his son had always been an important member of his family since he recognized and accepted him in 2007. 
Pinault said he and his family, including him and Hayek's daughter, Valentina, welcomed Augustin with open arms and treated him with kindness.
After a long couple of months battling it out in court, the parties involved in the case finally came to a settlement; the details were not revealed. Even years after, Pinault and Evangelista's legal tryst over their surprise child remains an interesting topic.