Daily Joke: Three Drunk Men Went Hunting for a Deer
John, Mark, and Todd went hunting, but all three of them made a trip to the bar before they went shooting. Read on to see how these three drunk men shot a deer. 
John, Mark, and Todd were friends from high school, and as they neared their 30s, they still made an effort to get together and have some fun. One particular weekend their reunion itinerary was made up of driving and shooting.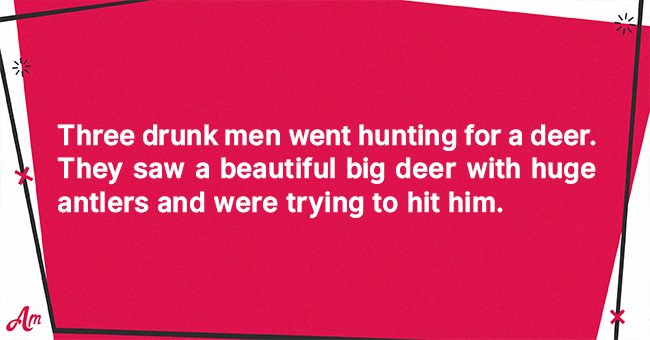 The three friends headed out to the woods with their rifles, but they made a pitstop at the local bar before they set up their hunting gear. They had a few rounds of drinks and shots before they went to look for their deer.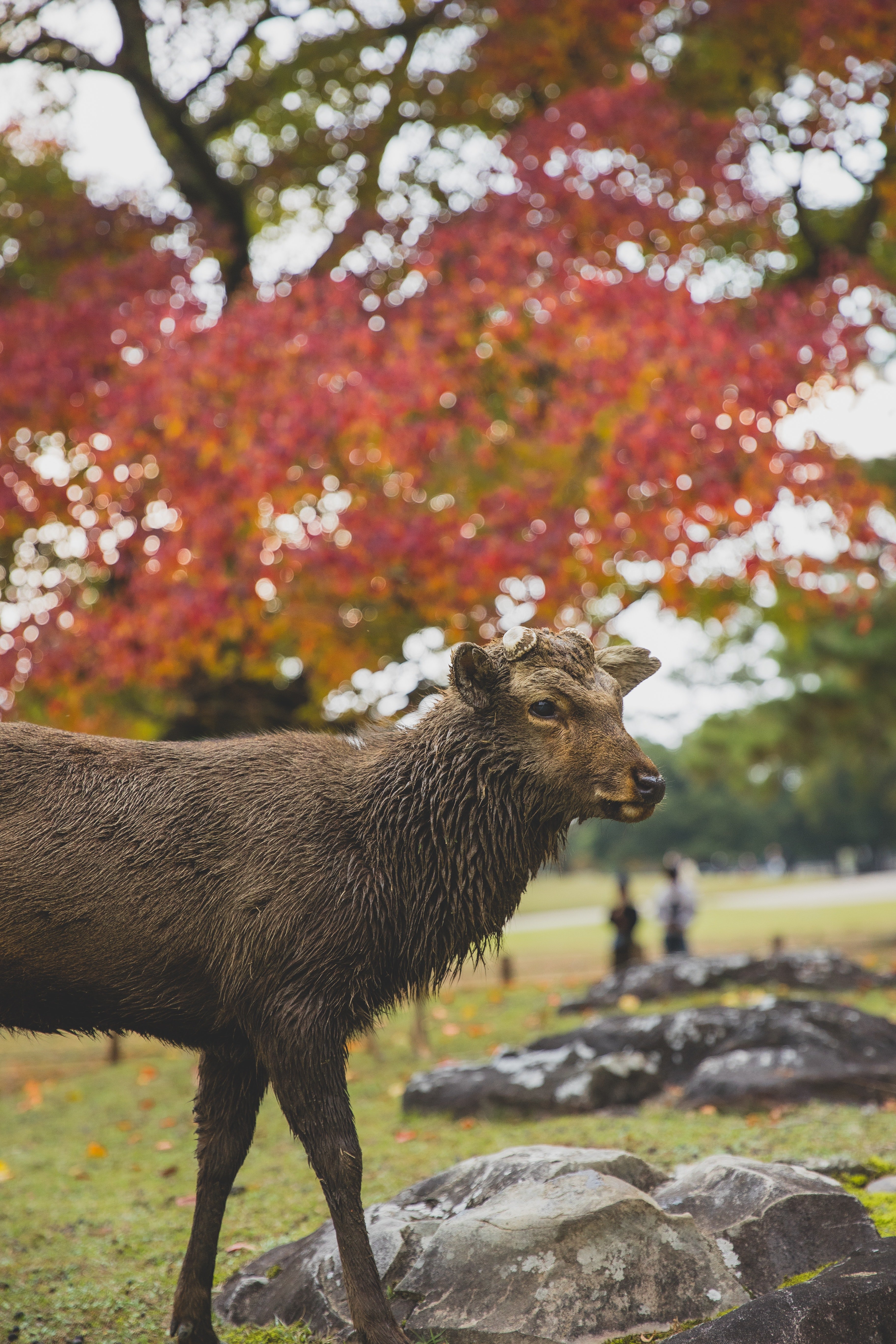 Of the three, John was the least drunk, Markl was a little more inebriated, but Todd was the worst. His words were slurring, and he could hardly stand up straight. But needless to say, they still went into the woods for their hunting expedition. 
John, Mark, and Todd lay with their rifles to their chests, waiting for the wild animals to come their way. All three were a little bit sleepy as the sun began to set, but they were determined to have a successful hunting trip.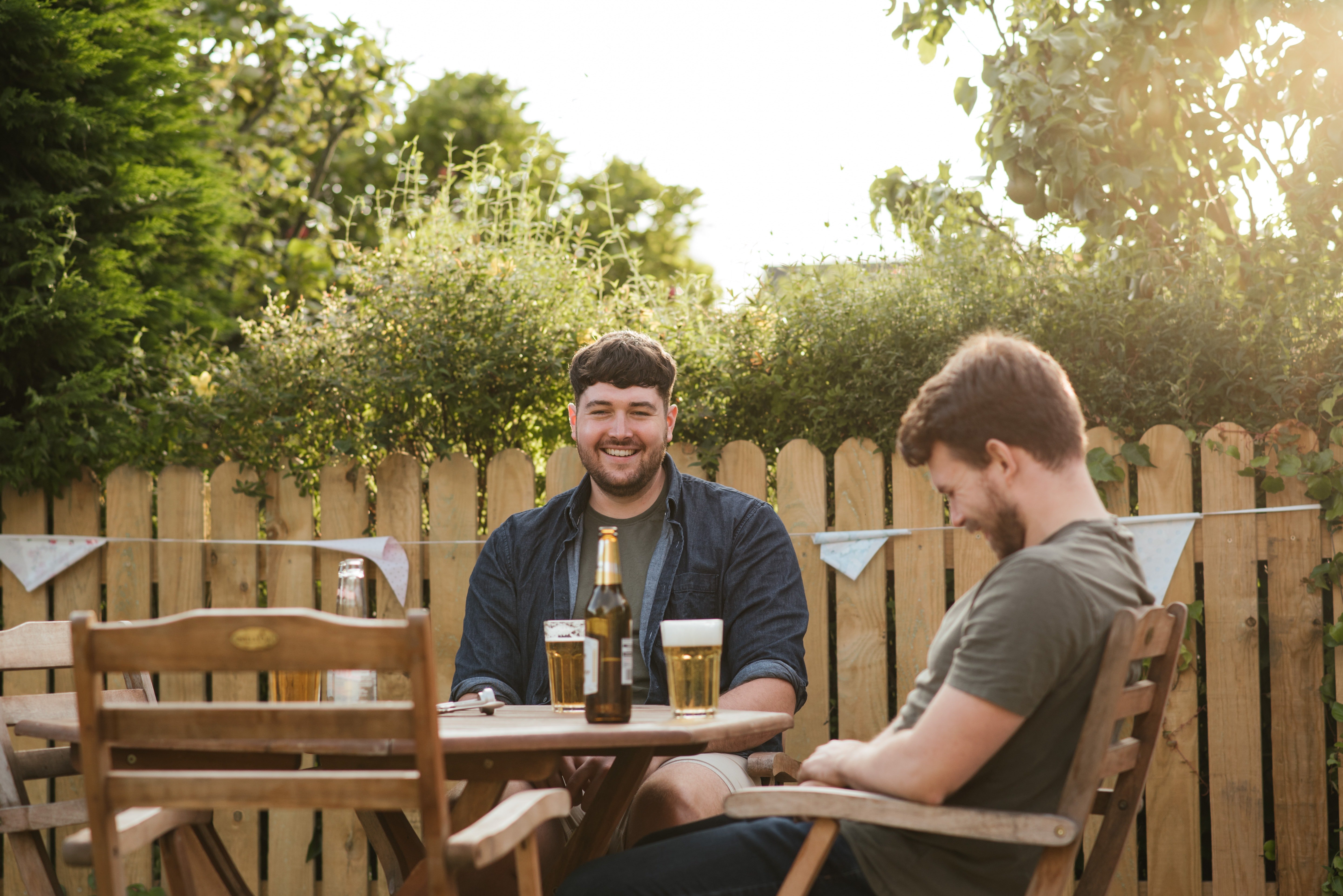 An hour into waiting in the cold woods, John sat up straight. He nudged his two friends saying that he suspected a deer was moving towards them. John said: 
"Guys there is a deer moving in our direction. I have the best shot because I'm the soberest so I'll go first."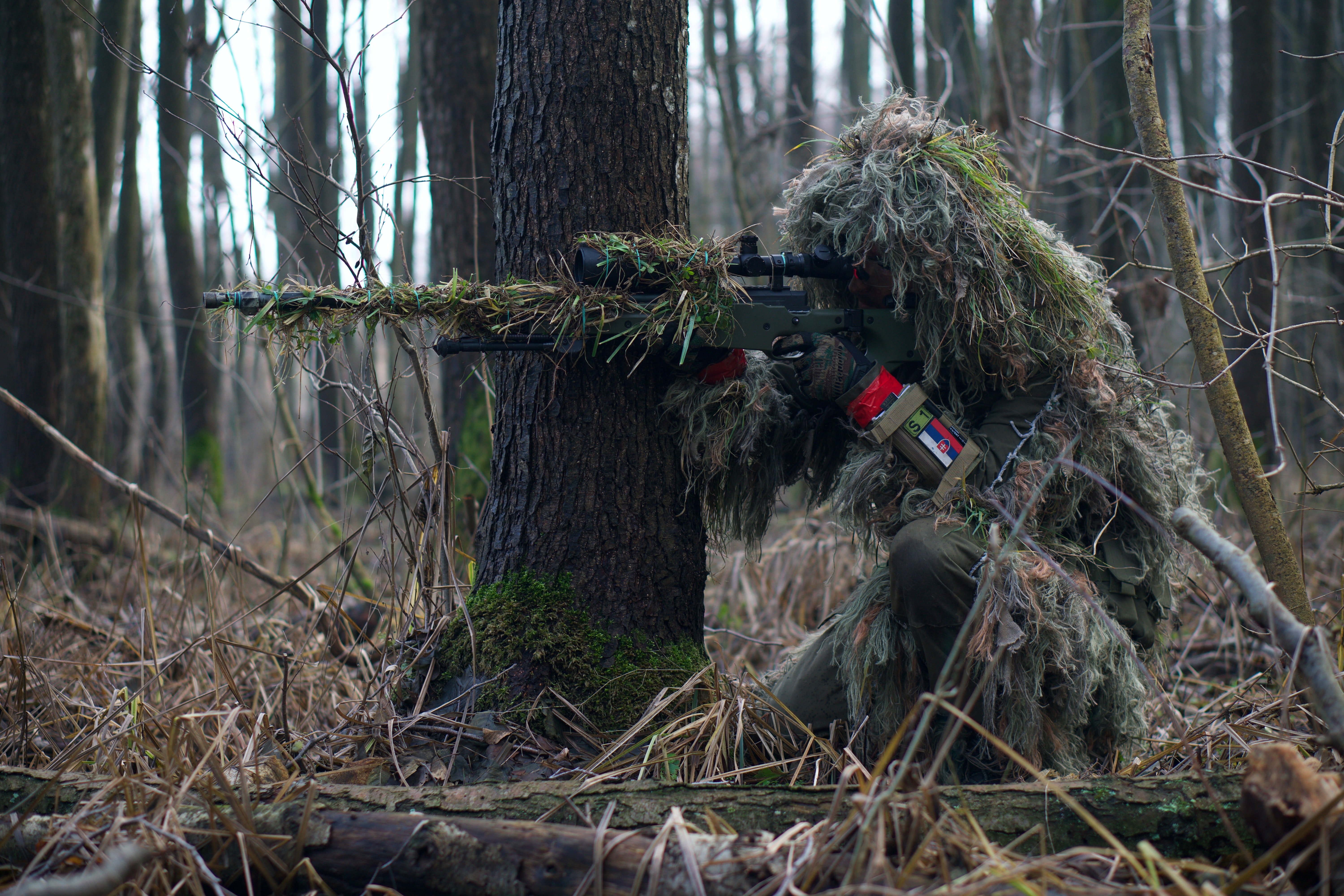 John lined up his gun, and as the wild animal moved out of the tree line straight toward them, he lent into the rifle and took his shot. To his utter shock, he missed, and the deer continued to run towards them. 
Next in line to shoot his shot was Mark, who was not as drunk as Todd. A little unsteady, Mark lined up his gun and was confident that he would make the shot. He fired, but the deer continued to run uninjured.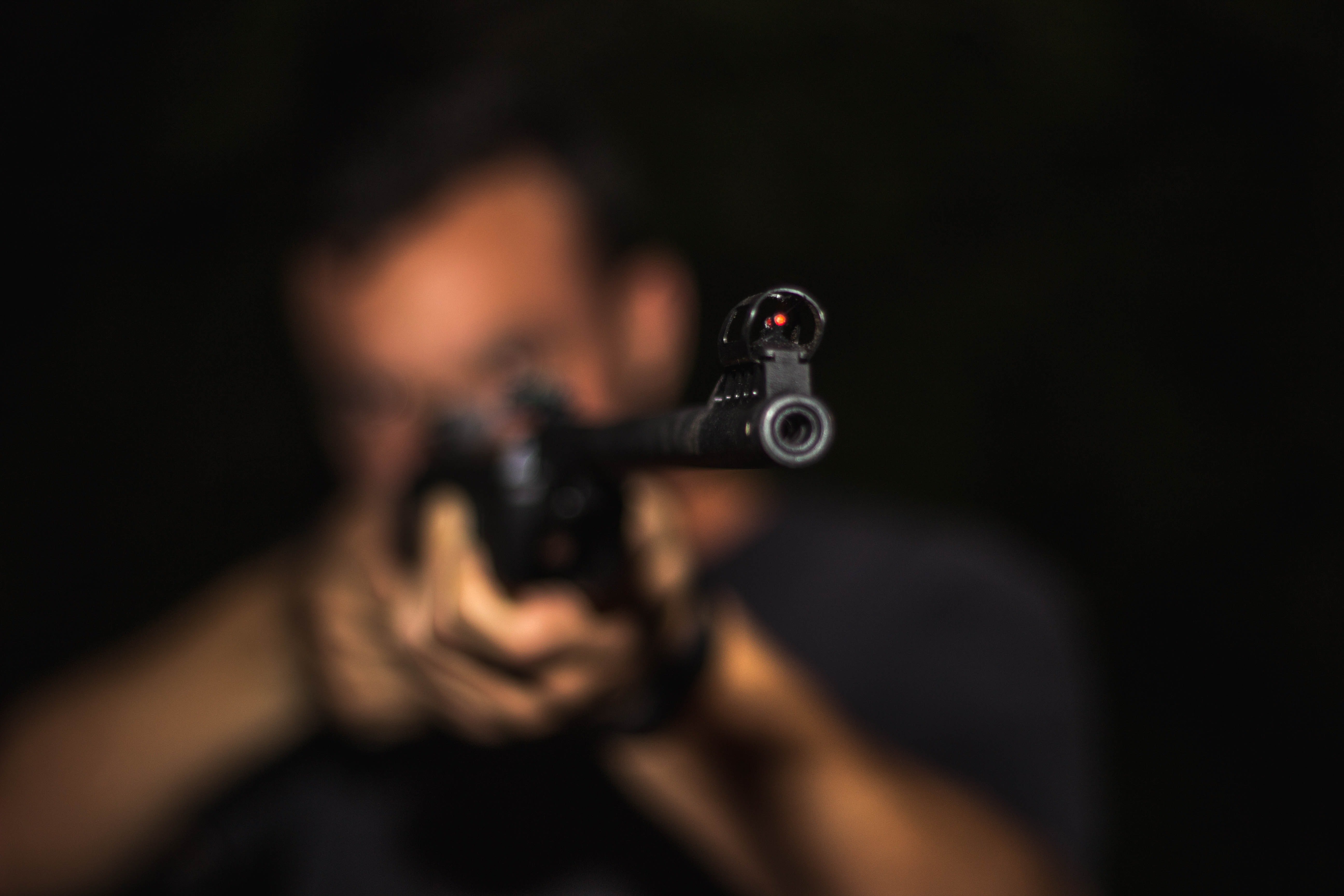 Todd was next. The drunk man lay his rifle against his chest and rubbed his eyes, trying to maintain focus. He took a deep breath and pulled the trigger. When they looked up, they saw the deer lying on the grass. 
Todd's friends were shocked that he was able to get the shot. Confused, they turned to him to ask how on earth he had managed the perfect shot. Todd replied: 
"I just saw a big flock of deer running toward me so I thought my best was to shoot in the middle and hey it looks like my method was effective!"