Boris Kodjoe and Wife Nicole Celebrate Their 16th Anniversary by Dancing on the Street
Boris Kodjoe and his beautiful wife Nicole Ari Parker celebrated their 16th wedding anniversary in grand style and did not hold back from showing off their love on social media. 
May 21, 2021 marked Nicole Ari Parker and Boris Kodjoe's 16th wedding anniversary and the beautiful couple celebrated it in grand style by sharing some of their beautiful moments on Instagram. 
On Sunday, Parker shared a cute video of herself and Kodjoe on the city streets vibing to Nigerian music artiste Davido's hit song "Fall" and Jon Noel's amazing trombone rendition of the tune.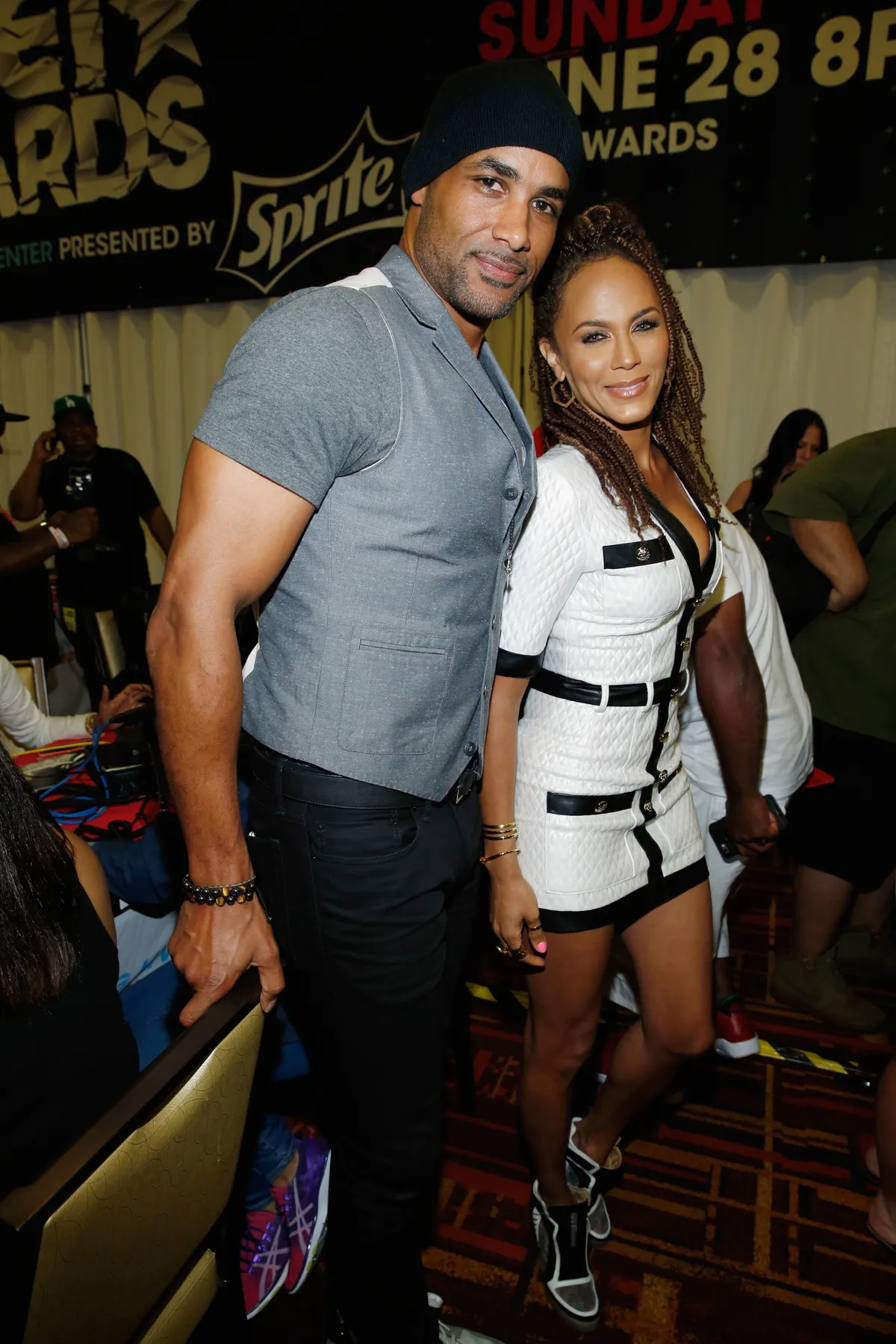 Parker captioned the post: "Best anniversary wknd ever..@BorisKodjoe #Sweet16 #Nice&Kojeezy #iLuckingFoveYou🤎." She also thanked Noel for bringing some "Davido" joy to everyone passing by.
Kodjoe likewise shared a video showing his wife walking ahead of him. Ghanian rapper Sarkodie's hit song, "Adonai," played in the video's background as she walked.
Parker notices her husband admiring her from behind and turns to look at him. Kodjoe duly captioned the post:  "When she can feel you checking out her boo.....ts 😳😃❤️🍑."
The beautiful couple also celebrated their anniversary on its D-Day with posts on their Instagram pages. Kodjoe shared a screenshot of their video call. 
In the post's caption, he paid loving tribute to his wife by making a request. He asked her to keep shining her light on him for the next 20, 30, 40 years, adding that it feels really good when she does that. 
Kodjoe said couples should be willing to give their partners space to mess up.
Parker repaid the favor by sharing a throwback video of them dancing at the BET Awards. In the caption to her post, she said dancing with her husband never gets old and wished him a happy wedding anniversary. 
The couple met on the set of "Soul Food," where they played major roles. They also starred in the film "Downsized" and the television show "Second Time." 
Their longevity in marriage in a Hollywood industry noted for its celebrity breakups and divorces have amazed many, including rapper T.I., who asked them about it during an episode of his "ExpediTIously" podcast.  
When the rapper asked how they have managed to keep everything perfect, Kodjoe said couples should be willing to give their partners space to mess up because everyone is human. 
He explained that challenges might come up that may be beyond one's control. However, if spouses have a solid foundation, values, and principles and stay together through the process, they will come out of such situations as better human beings. 
Parker has also previously given tips on staying together as a couple. She once said couples should stay committed to each other and that a woman should treat her husband as her boyfriend.
Such principles have helped the couple, who shares two children, Nicolas and Sophie, stay together. Hopefully, they get to spend many more years as one.