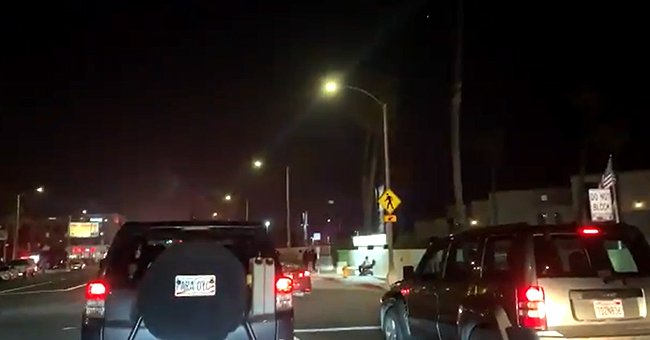 Twitter/ACatWithNews
149 People Detained after a Beach Party in California
Nearly 150 people were detained over the weekend after a viral TikTok beach party occurred in Huntington Beach, California.
In California, 149 people were arrested and charged after attending a viral TikTok party over the weekend on Friday, May 22, and Saturday, 23 May, in Huntington Beach.
According to NBC, the party attendees were charged with various charges, including vandalism, firing dangerous/illegal fireworks, failure to disperse, and curfew violations.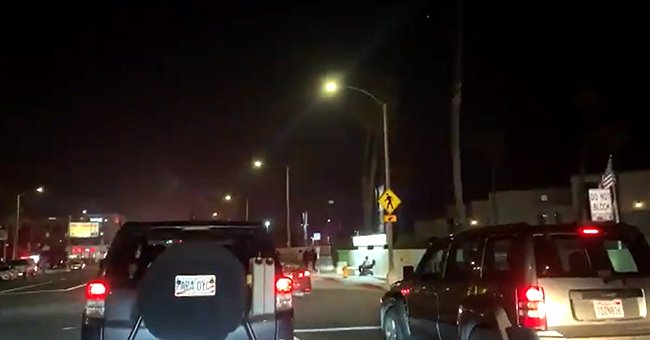 A photo of the road filled with cars at the Hunting Beach party, 2021, California. | Photo: Twitter.com/ACatWithNews
The 150 people were a part of over 2000 people who attended the large gathering, which was sparked by viral videos on TikTok and various other social media platforms. The original video was posted on Wednesday, May 19, by a user called Adrian.lopez517.
The captain of the video read, "Pop-out n celebrate my bday." The gathering was dubbed Adrian's Kickback. The video quickly gained online attention, spawning a hashtag that received over 200 million views.
The original video inspired multiple videos on TikTok, where users made funny videos about attending the kickback and asking other users if they would attend the event. The video worked as many adults and juveniles arrived at the viral event.
Huntington Beach police dispersed large crowds on both nights. According to Jennifer Carey, a police spokesperson, 121 adults and 28 juveniles were arrested. Fortunately, no major injuries were reported. However, the paramedics were on the scene in case.
Some excused the behavior and large gathering by stating that individuals wanted to gather following the COVID-19 pandemic.
The HB Police Department was aware of a possible large gathering ahead of the event. They took to Twitter on Friday and wrote that they were actively monitoring the situation.
Multiple videos of the event have been posted online. Videos show people gathering in large groups and engaging in reckless behavior such as cars performing donuts, people lighting up fireworks, and objects being thrown at police.
Members of the crowd also vandalized and damaged property, including the lifeguard tower, downtown businesses, and numerous police vehicles. The crowd also threw several objects at the police.
It was reported that the police started using not lethal tactics to disperse crowds, including paintballs, pepper balls, and tear gas, when more fireworks were set off and when people climbed the lifeguard tower.
Some excused the behavior and large gathering by stating that individuals wanted to gather following the COVID-19 pandemic. In multiple videos online, some attendees wore face masks while others did not.
The COVID-19 pandemic saw restrictions that hindered people from gathering, with some individuals being fined for doing so. In the UK, one business owner faced a potential £10 000 fine for hosting a party in their barbershop.
Please fill in your e-mail so we can share with you our top stories!