Robbie Montgomery Looks Youthful As She Rocks Long Hair and a Belted Blue Dress
Soul singer Robbie Montgomery appeared to be aging backward as she stunned in a blue dress and matching belt while rocking her brown hair. Her Instagram fans could not get enough!
Robbie Montgomery is an American soul singer and restaurateur and she has shown that age has nothing on her. Apart from music and food, she has an enviable and evident love for looking beautiful.
The 80-year-old wastes no time in sharing snapshots of herself rocking mouth-watering outfits with her fans and followers on Instagram. She is one hot mama, and she knows it!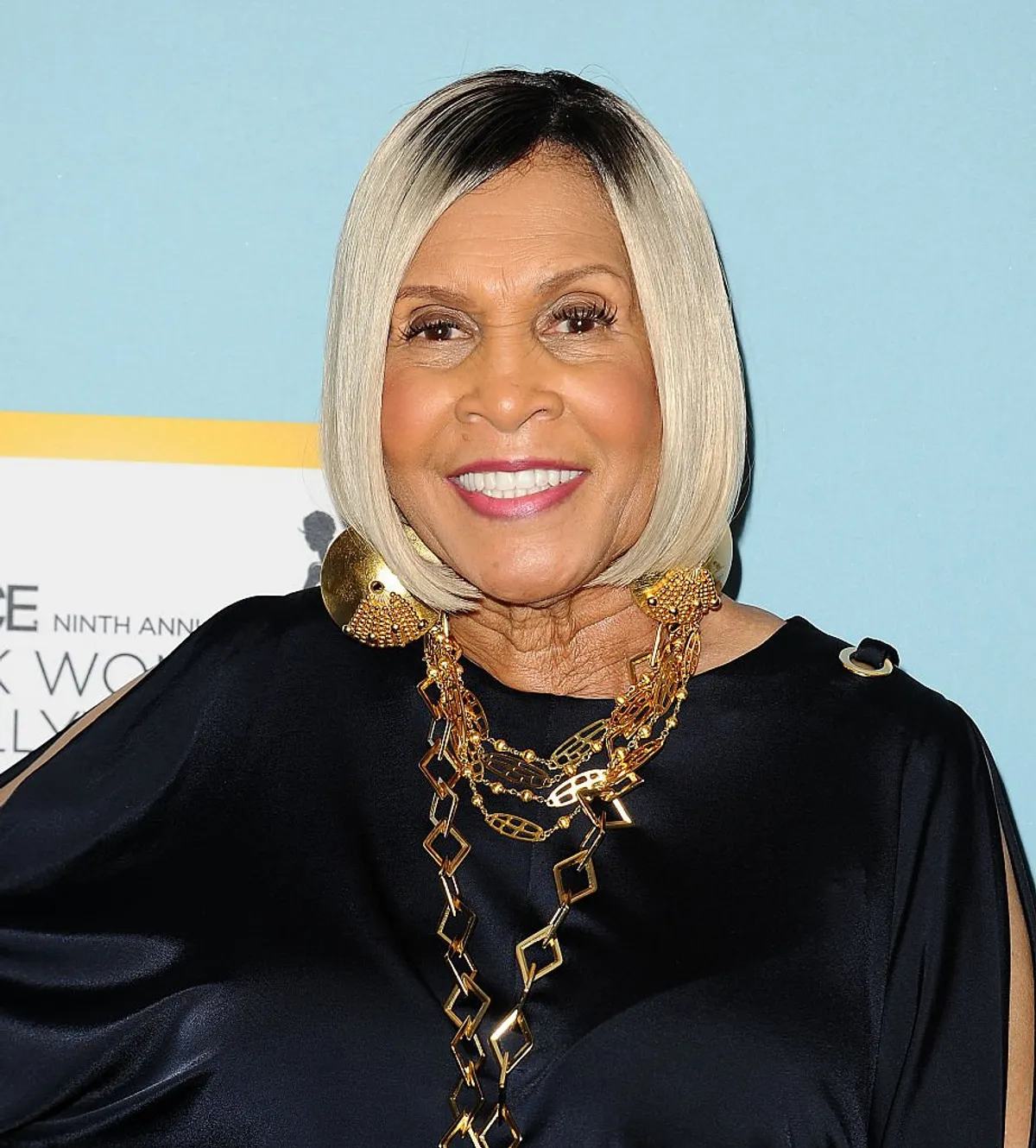 The mother-of-two took to her Instagram page on Saturday to share a dazzling image. The photo featured her dressed in a lovely blue gown with a matching belt. She captioned the post:
"I'm on set for my new video 🎬📸🎶 Can't wait for you all to see it."
Her bright skin radiated with so much elegance as she rocked her long brown hair while standing behind a microphone. Her beautiful makeup, which made her look younger, was perfect for her face. 
Montgomery accessorized with a pair of silver earrings and a beautiful necklace. The lovely singer dished out a doting smile while posing beautifully for the camera.
A few moments after the post was shared, fans and followers took to the comments section to air their heartfelt thoughts. A majority swooned over her with compliments.
Things went sour for her in March 2016, after her grandson, Andre Montgomery, was found dead in St. Louis.
A user noted that the star was aging backward and kept looking younger and younger. Another user tagged her gorgeous and wished her more blessings and success.
A third user said the ladies in the Montgomery family were not lacking in beauty. Other users had the same thoughts and were left in awe of her beauty.
Seeing the lovely grandmother happy and slaying in recent times has been very heartwarming and encouraging. The food lover has experienced some emotional trauma in her life.
Things went sour for her in March 2016, after her grandson, Andre Montgomery, was found dead in St. Louis. According to reports, he was pronounced dead after a shooting on the 3900 Block of Natural Bridge in North St. Louis.
Almost four years later, it went from bad to worse for the restaurateur after her son, Tim Norman, was arrested. Norman was accused of helping to plan the murder of his nephew in 2016.
Montgomery, who spoke about the arrest two months after its occurrence, thanked her fans for all the love, prayers, calls, and support via an Instagram post and wished them God's blessings.