Diana Ross' Daughter Tracee Dances in a Pink Sheer Dress Showing Her Fit Legs in a New Video
Tracee Ellis Ross, the beautiful daughter of legendary singer Diana Ross, displayed her dancing skills in a new video she shared with fans on her Instagram page.
If one ever imagined a beautiful lady in pink dancing her heart out while the wind caressed her from side to side, Tracee Ellis Ross provided the perfect reality to such imagination with the video she shared on Instagram on Friday. 
The beautiful daughter of legendary singer Diana Ross looked all shades beautiful in the video, which showed her donning a long, flowing sheer pink dress.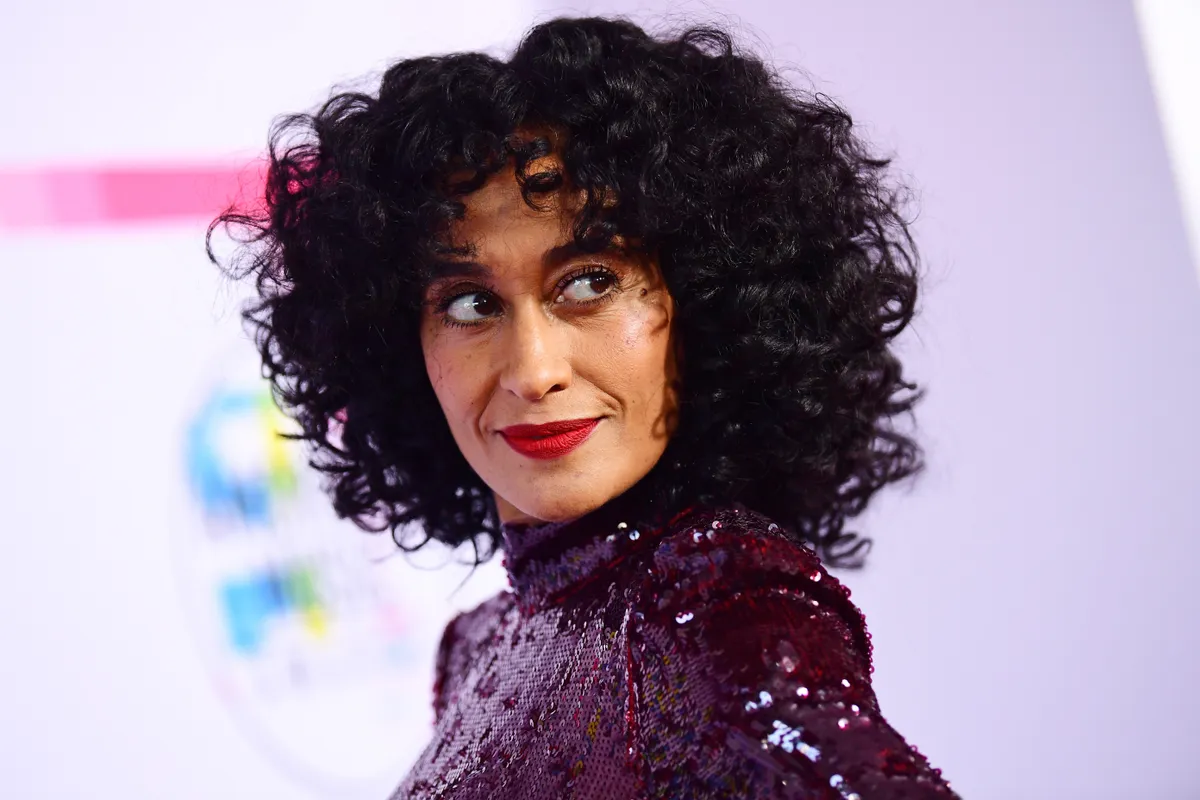 Tracee channeled her dance spirit as she swayed her body from side to side to the rhythmic music playing in the background. While she danced, gentle winds blew on her from side to side, causing her pink outfit to flow in different directions. 
Like a seasoned performer, she smiled while dancing and delighted her fans even further when she lifted her dress at one point, revealing her gorgeous legs and fit physique. 
The wind also blew on the sheer white curtains behind her. She seemed to be on an island as the background showed a pool, some palm trees, a beautiful flower garden, and the wide-reaching blue sea far behind.
In the post's caption, Tracee wrote, "Just felt like a little dancing in the wind," and her fans duly complimented her dancing skills in the comment section. 
Tracee narrated how her mom got her to be part of the show a few weeks before her 18th birthday.
Besides knowing how to dance, Tracee can also sing. Being the daughter of a singing icon, many would expect her to be confident about her singing abilities, but that is not the case. 
In an exclusive chat with People about her movie, "High Note," which saw her sing for the first time, the actress revealed why she had to wait so long to let the world hear her voice. She said:
"It was my childhood dream to sing — but terrifying when your mother is who my mother is. The idea of comparison; that's in a child's mind or an adult's mind."
Tracee narrated the moment she played the song "Love Myself" from the movie for her mom to listen to. She revealed Diana teared up, and they looked at each other for long, excited at the accomplishment. 
Singing and dancing are not the only attributes Tracee took after her mom. She told Elle that Diana gave her an innate love for glamour, revealing that the latter was glamorous at home and not just on the stage. 
Tracee hinted that the reason she does not go out in full sweats may be rooted in her childhood. Her mom only wore tracksuits if they were fancy and matched them with high heels.
Tracee is also a model, which is not surprising given her beauty and height. However, it was her mom who introduced her to modeling and gave her her first runway experience. 
In October 2020, the "Black-ish" star shared a throwback video on her Instagram page that showed her strutting down the runway with her mom at the Mugler S/S 1991 show while the latter's hit song, "I'm Coming Out," played in the background.
In the post's caption, Tracee narrated how her mom got her to be part of the show a few weeks before her 18th birthday knowing she always wanted to be a model. She further described the experience as epic and a dream come true. 
One can say Tracee learned many things from her mom, with whom she shares a close relationship. Hopefully, the mother-daughter duo will get to experience many more beautiful moments together.