Tracee Ellis Ross Shows Her Flat Abs as She Dances in a Blue Bikini Top and Pants in a Video on Vacation
Tracee Ellis Ross flaunted her phenomenal physique, and sultry dance moves in a fun video clip shared on her Instagram page. The actress was living her best life while on vacation at a beautiful oceanside paradise. 
One thing about Tracee Ellis Ross is she knows how to have a good time. The "Black-ish" star recently took some time off to relax and unwind in a tropical location with lush lawns, wavy palm trees, and mesmerizing ocean views. 
Since early May, Ross allowed her fans into her world, sharing pics and videos of her vacation experience. On May 6, she delighted her fans with a sultry video as she revealed that her trip was coming to an end.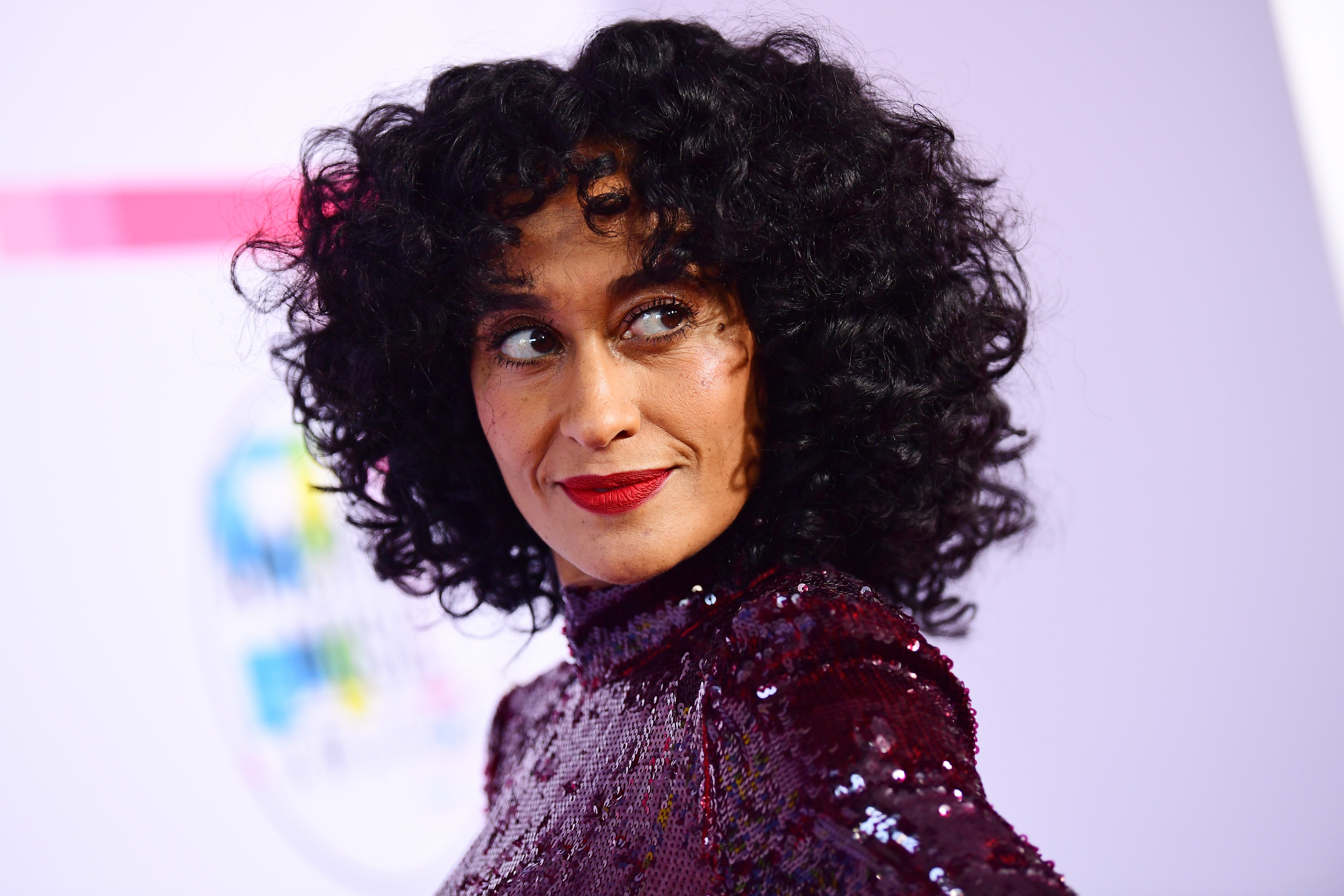 The video clip showed Ross dancing to Justin Bieber's hit song, "Peaches," while wearing a blue and white printed Tory Burch string bikini top and matching beach joggers. It was captioned:
"Ok fine, I'm coming home. After this tho."
As the song played, Ross seductively swayed her body left and right, pausing for a brief moment to spotlight her enviable taut abs, toned arms, and glowing sunkissed skin. 
The video also showed off another attractive aspect of the "The High Note" star's appearance, her luscious black curly hair which gracefully flowed with the direction of the refreshing winds.
Ross's video clip was viewed by more than two million people and drew both envy and awe from her fans who quickly filled her comments section with compliments about her appearance.
[Ross] believes it's important to send positive messages about natural hair to encourage Black women to embrace their beauty.
"Always a mood," wrote one fan while another person said she was "literally obsessed" with the star. A third fan commented, "Tracee + that view ?? it doesn't get any better than this."
This clip was one of several vacation moments that Ross shared with her ten million Instagram followers. Previously, the actress posted snaps of herself rocking a colorful two-piece ensemble that showed off her modelesque legs and flat abs.
The holiday photos made it clear that Ross has an incredibly fit figure to go along with her spectacular wardrobe. This combination of attributes has made her a designer fave among the biggest brands in the fashion industry.
Ross is undoubtedly one of the most influential trendsetters of her era with her fabulous head-to-toe looks. She recognizes the power of her influence and the messages sent by her fashion choices, especially when it comes to hairstyles.
The "Girlfriends" star believes it's important to send positive messages about natural hair to encourage Black women to embrace their beauty, identity, and legacy.