Get to Know Sofia Vergara's Husband Joe Manganiello Who Is Popular in His Own Right
Sofia Vergara's husband, Joe Manganiello, is a talented actor who topped People's list of Hollywood's most eligible bachelors in 2014. Vergara was his crush at the time.
Hollywood is filled with good-looking couples, but "True Blood" actor Joe Manganiello and "Modern Family" star Sofia Vergara are taking things to a whole different level.
Although they have been married for six years, they had to kiss some frogs before finding love in each other. In fact, Vergara was engaged when she and Manganiello first met.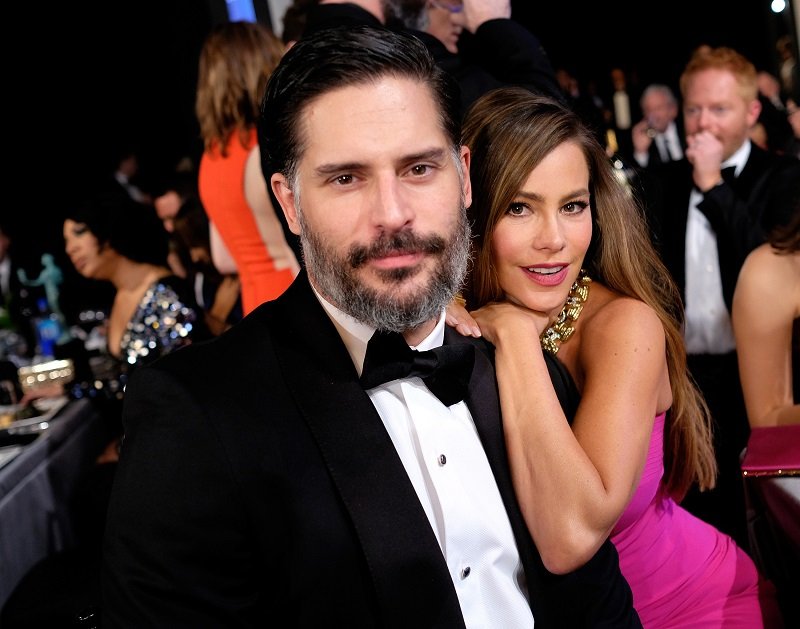 JOE MANGANIELLO'S PREVIOUS RELATIONSHIPS
The "Magic Mike XXL" actor and the model and actress Audra Marie surprised their followers in October 2010 after announcing their engagement one year and a half into their relationship. 
Manganiello, who once said he found an equally beautiful and sweet partner in Marie, popped the question while vacationing with her in Italy.
Unfortunately, bad news filtered out in the spring of 2011 as he reportedly refused to set a wedding date and would not discuss ceremony details. However, Marie was already choosing her wedding dress and bridal party.
In September 2011, their separation made headlines. Shortly after that, he was spotted talking and drinking champagne with actress Rose McGowan at the Mercedes Benz Fashion Week.
The following year, Manganiello met model Bridget Peters at a Las Vegas boxing match where she was a ring girl. They began dating from that point on, but their relationship was short-lived.
SOFIA VERGARA'S LOVE LIFE
In Vergara's case, she married Joe Gonzalez when she was just 18 years old. In 1993, after only three years of marriage, the former couple parted ways. 
Sofia Vergara and her first husband, who have kept a reasonably friendly relationship, share a kid named Manolo Gonzalez Vergara. Manolo, 29, worked as a model and is now pursuing an acting career. 
Years after splitting from Gonzalez, Vergara began dating actor and businessman Nick Loeb. In May 2014, after being engaged for about two years, the former couple parted ways.
During his Hottest Bachelor interview, Manganiello admitted he was into women who looked like Vergara.
MANGANIELLO AND VERGARA'S RELATIONSHIP
Just before Vergara and Loeb announced their separation, she and Joe Manganiello met for the first time at the White House Correspondent's Dinner. According to the actor, he could not take his eyes off her. 
Manganiello admitted Vergara's "Modern Family" co-star Jesse Tyler Ferguson noticed a connection between the two, so he came up to Manganiello to tell him Vergara wanted to say hi.
Since Loeb was also at the event, Manganiello was not sure what was happening, but he accepted, and they just "exchanged pleasantries." About three weeks later, Vergara and Loeb announced their split.
Manganiello then contacted Ferguson and asked him to tell Vergara he wanted to take her out. Ferguson gave the "American Heiress" actor her phone number, they went on their first date in New Orleans weeks later, and they have been together ever since.
In December 2014, a few months after People selected Manganiello as Hollywood's Hottest Bachelor, Sofia Vergara's now-husband popped the question, and they got married in November 2015. 
During his Hottest Bachelor interview, Manganiello admitted he was into women who looked like Vergara as she's got "that Latin thing going," beautiful curves, butt, face, and hair.
The couple has already worked together in a film called "Bottom of the Ninth." In it, Vergara played Manganiello's love interest, and it was so fun that she wishes she could work with him more. 
For the actress, sharing a trailer, driving to and back from work, and rehearsing lines with him was great. Nowadays, Sofia Vergara and her husband are among the hottest couples in Hollywood, and her fans would love to see them work together again.