Kelly Rowland and Her Family Pose under a Huge Table at a Museum While Wearing Masks
Kelly Rowland shared a photo of herself and her family posing under a giant table at The Broad Museum in LA. The former Destiny's Child singer recently became a mom-of-two after welcoming baby Noah in January.
Singer and actress Kelly Rowland is on cloud nine ever since she welcomed her second child, Noah, in January. She and her husband, Tim Weatherspoon, are also parents to six-year-old Titan Weatherspoon.
Rowland can't get enough of her boys and enjoys spending as much time with them as possible. Recently, she and her family took a trip to The Broad Museum in Los Angeles, where they posed for an epic photo under one of the attractions.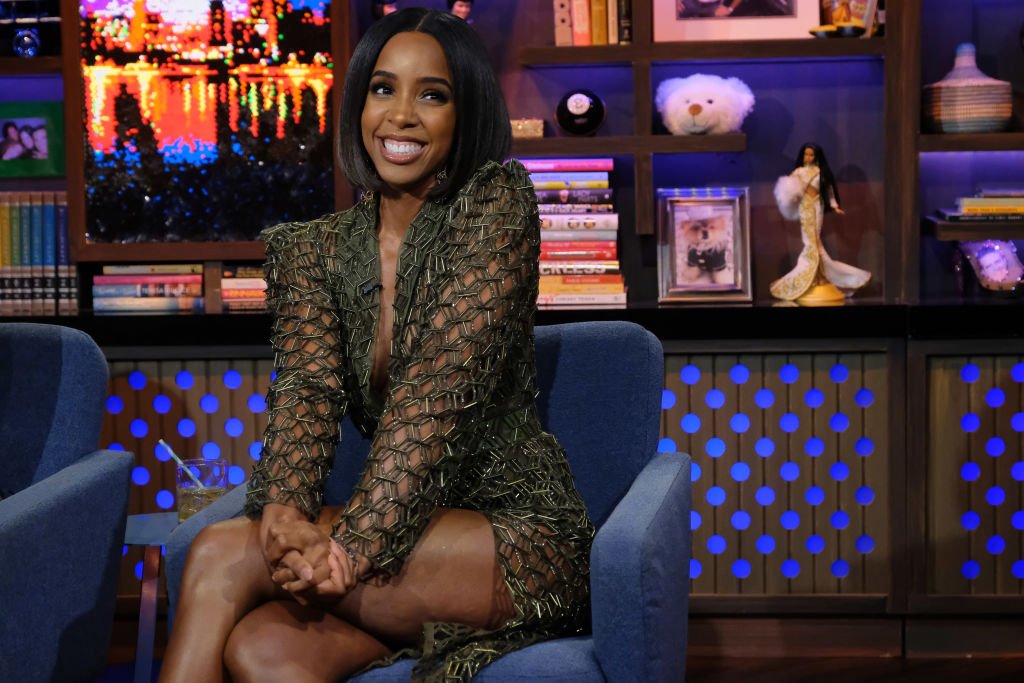 DAY AT THE MUSEUM
In the snap, Rowland looked fabulous as usual, even though her face mask partially covered her face. The "Motivation" hitmaker channeled casual chic with her braids tied in a high bun. She wore loose-fitting jeans, black combat boots, and a tan coat.
Besides the necklace, Rowland also carried her baby boy, Noah, under a brown printed baby sling.  Only his tiny feet, forehead, and hair were visible while his face was buried into his mom's chest.
Next to Rowland were Weatherspoon and the couple's older son, Titan. The father-son duo was twinning in similar black tops, bottoms, and stylish black and white sneakers. They, too, kept it safe by keeping their facemasks on.
With Weatherspoon resting his arms on his son's chest, the family posed for the perfect photo under Rober Therrien's "Under The Table" attraction which is, as suggested by the name, a table, and chairs large enough for people to stand below.
Rowland's photo ignited feelings of love and delight in her followers who complimented her for her beautiful family. She herself has expressed the same sentiments in past weeks as she described the birth of her son, Noah.
After welcoming Noah on January 21, the "Coffee" songstress said she was grateful for her son, who she welcomed just weeks before celebrating her milestone 40th birthday.
NOAH'S PERFECT TIMING
When Rowland announced her pregnancy in the October 2020 issue of Women's Health, she revealed that her pregnancy happened at the perfect time as a reminder that there was still room for happiness amid the pandemic.
Even when it came time to give birth, the singer didn't let the pandemic get in the way of sharing her childbirth with close family, so she gave birth on Zoom with family, including former bandmates Beyoncé and Michelle Williams watching from home.
RAISING PROUD SONS
While having Noah is an incredible blessing for Rowland and Weatherspoon, being parents to two Black children has its challenges due to the current social and political climate plagued by race-based violence.
However, the "Dilemma" singer is determined to teach her sons about their identity and the beauty of their Black skin. She told People, "everywhere you turn in our house, there is definitely black art; you see a representation of yourself."