Sisters Debbie Allen & Phylicia Rashad Defy Their Age as They Stun in Black Dresses in a Video
Debbie Allen and her sister Phylicia Rashad recently showcased their ageless beauty in a video that captured them at a celebratory event— their outfits were to die for.
Debbie Allen and her sister Phylicia Rashad have had a pretty eventful month filled with big wins they have celebrated together. 
The 2021 Kennedy Center Honors were officially awarded a couple of days ago, and Allen was among the honored recipients with medallions during the event.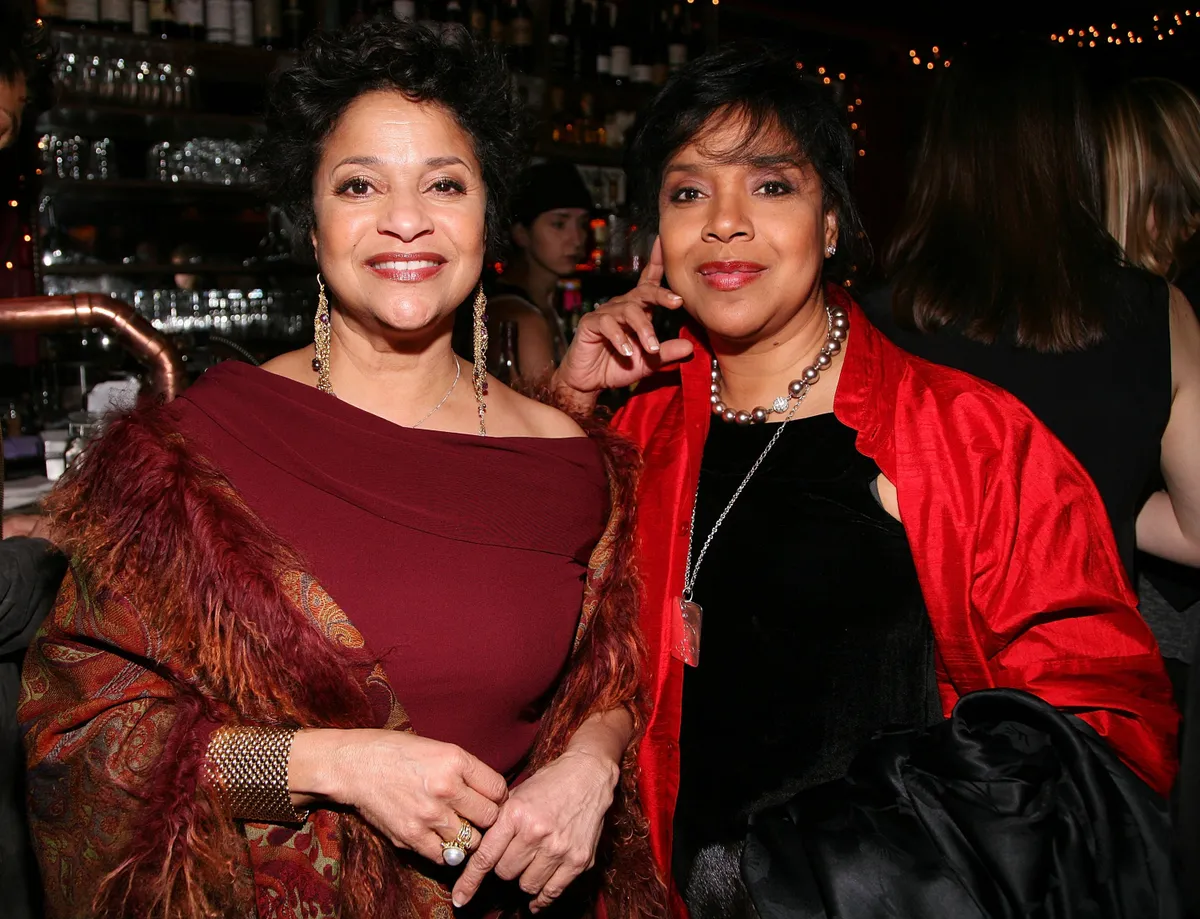 The award celebrates each recipient for their lifetime of contributions to American culture, and this group is the 43rd class inducted during the annual event. It typically occurs in December; however, it was postponed last year due to the Coronavirus pandemic.  
After the event, some of the honorees, including Allen, took to social media to share photos taken during the occasion. Allen shared a video via Twitter that captured her posing alongside her sister as cameras flashed. 
The two gorgeous women were both dressed in black outfits; Allen's sported a plunging neckline, but the finer details fade away when the eyes land on the rainbow-colored medallion she wore around her neck. 
Rashad opted for a sheer black outer garment worn on top of a strappy black number. The beautiful woman was not only there to celebrate the win with her sister, but she was also there to play an important role as the host of the event. 
She has a new movie titled "Christmas on the Square," set to air on Netflix in December. 
Allen proudly pointed that out in the caption that went alongside the video she tweeted. She also revealed that her daughter Vivian Nixon played an important role as a performer at the annual event. 
Allen and Rashad have invested several decades of their life into the entertainment industry and have been reaping the rewards for all their hard work. 
Rashad was recently announced as Dean of College of Fine Arts at Howard University— the same school she and Allen graduated from. 
She is also set to feature in the anticipated TV series titled "David Makes Man" and make her Broadway directorial debut with a drama titled "Blue."  
Aside from the medallion Allen received on Friday, she has a new movie titled "Christmas on the Square," set to air on Netflix in December. 
The talented actress is also entering her fifth season as an executive producer of "Grey's Anatomy" — the long-running hit series in which she plays a recurring role. 
Fans cannot wait to see the magic the women have wrought in their respective projects, but if their past ones are any indication, it will be good.