Check Out Dee Dee Davis of 'The Bernie Mac Show'and Her Daughter's Matching Panda Pajamas
Dee Dee Davis is known as Baby Girl from "The Bernie Mac Show," but she is no longer a baby, building a life and raising two children with a loving partner. 
Dee Dee Davis, known for her role as Baby Girl on "The Bernie Mac Show," took to Instagram, doting on her daughter. She shared a story of her posing with the baby in matching panda pajamas. 
The little one appeared to be in a deep sleep, her hair ruffled, and her eyes shut tight. She lay comfortably in a baby cushion, completely unaware of how adorable she looked while in dreamland.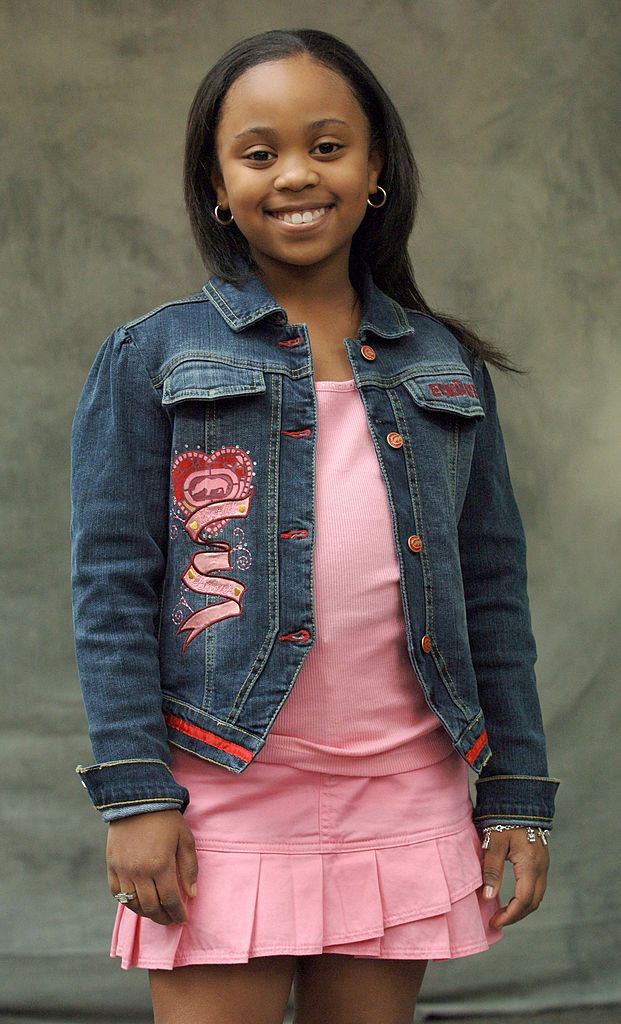 PANDAS IN PAJAMAS
Mom and daughter were both cutely donning matching pink pajamas with panda bear patterns on them, Davis' ensemble a slightly darker shade than her baby's. She included words on the story that read:
"Matching in our panda pajamas." 
The pajamas also had sweet and little white hearts. A subtle sparkling effect was added to the joyful ambiance of the mother and baby spending quality time together.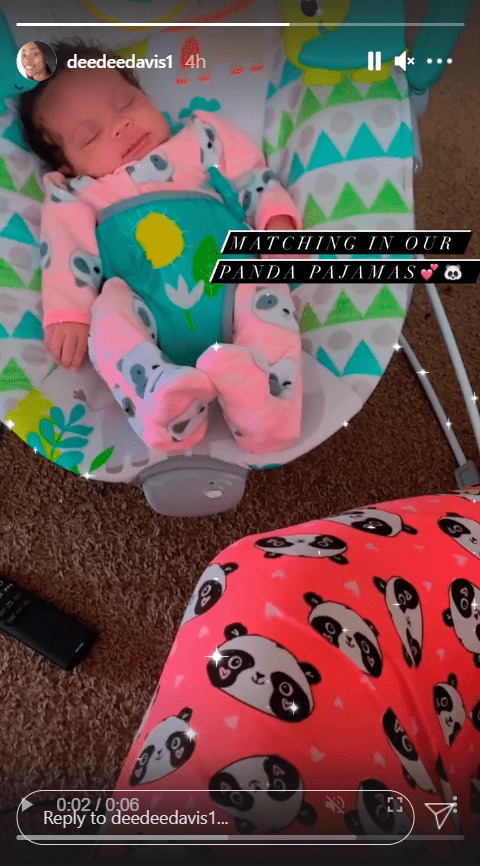 NAP TIME
The baby cushion seemed incredibly comfortable. It was patterned with an assortment of blue, green, and grey rectangles and squares, with some splashes of yellow and orange. 
Neither Davis nor her partner has spoken to the public about any plans to get married. 
The gifted actress' adorable baby donned a type of overall over her pink panda bear pajamas. It was bright turquoise with pictures of a flower and a leaf with a sun "shining overhead". 
WITH CHILD
When Davis was still carrying this little one in her belly, she revealed the pregnancy earlier on in the year. This was via a picture with her son Logan Anthony and boyfriend Smokey Lee Jackson.
In the photo, Davis held up her pregnancy test which read positive. Jackson also held up a sonogram, all three of them smiling and posing for the camera. 
A GROWING FAMILY
In 2017, Davis and her partner announced they were pregnant with their now 3-year-old son. When he was finally born, Jackson couldn't wait to take to Twitter, posting a picture of himself with his baby and writing: 
"A Feeling I Cant Explain . My Son Welcome Logan."
Davis met Jackson during her twenties. To this day, neither Davis nor her partner has spoken to the public about any plans to get married. 
A Feeling I Cant Explain . My Son 💕🤘🏽💯Welcome Logan pic.twitter.com/Uj36rWYRvc

— S〽️okey (@Chief_Smokey) June 4, 2017
Davis was born in the United States in the Californian city, Culver City, on April 17, 1996. She has appeared in "ER"  and "Strong Medicine."
However, she is most well known for her role in "The Bernie Mac Show" which began in 2001. She played last-born Bryana, whom many refer to as "Baby Girl," the character's legacy still living on until today.