Hilary Duff Confuses Fans after Posting Daughter Mae's 2nd Month Milestone Photo
Hollywood's Hilary Duff recently celebrated her third child, Mae James, as the infant became two months old. However, fans were a bit confused about the age because of the image attached.
Star mom Hilary Duff was nothing short of elated on Instagram as she posted a sweet photo of her tiny tot, Mae James Bair, who recently turned two months old. 
The delightful photo attached to the celebratory post showed Mae lying on a white sheet with a one-shade rainbow and cloud painting. The baby girl was dressed in a floral print yellow dress as she stretched out one hand.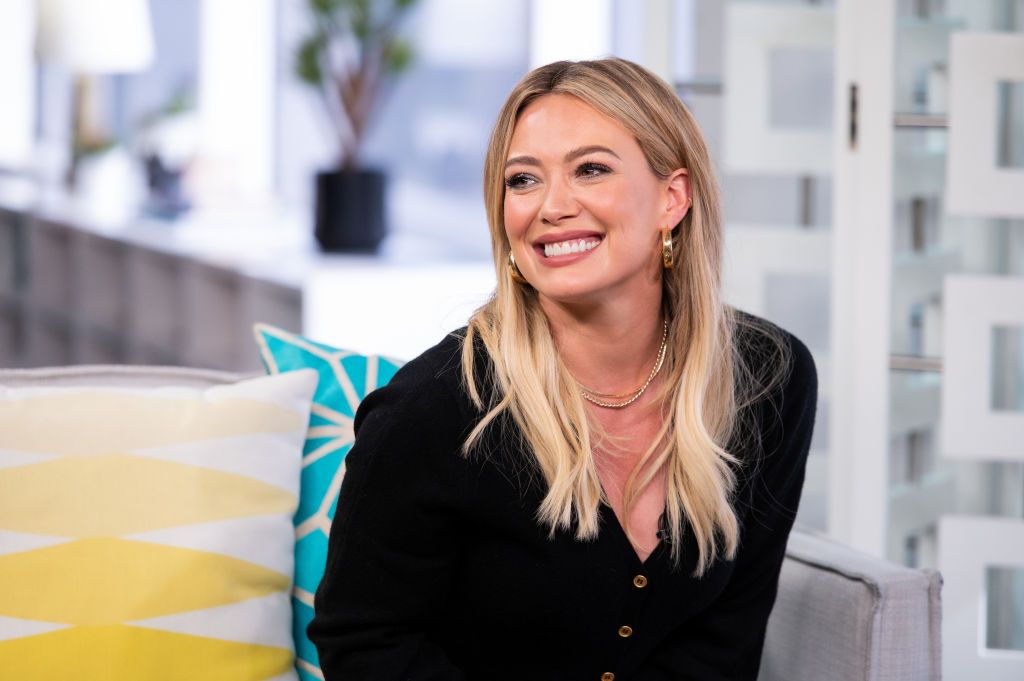 The outlining of the one-shade rainbow-style painting had the numbers one to ten spread out like a measurement. Mae was placed close to the number two to indicate her new age.
In March, [Duff] and her spouse, Matthew Koma, became parents again.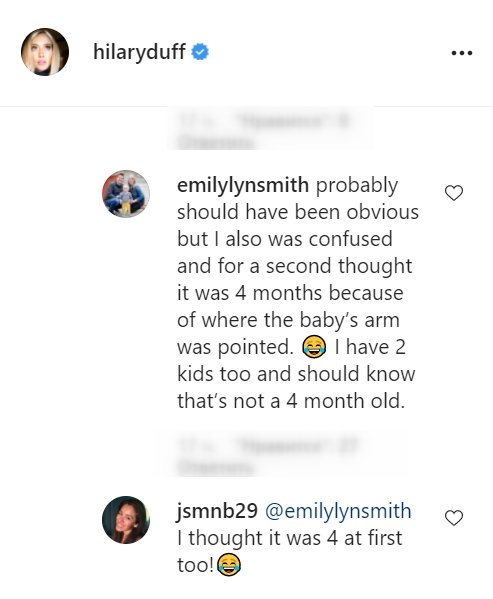 The creative age reveal style was spiced up with the baby's name written on scribbles at the base of the cloud. Duff sweetly captioned her post from the little girl's perspective:
"Day late. But I love my little appendage."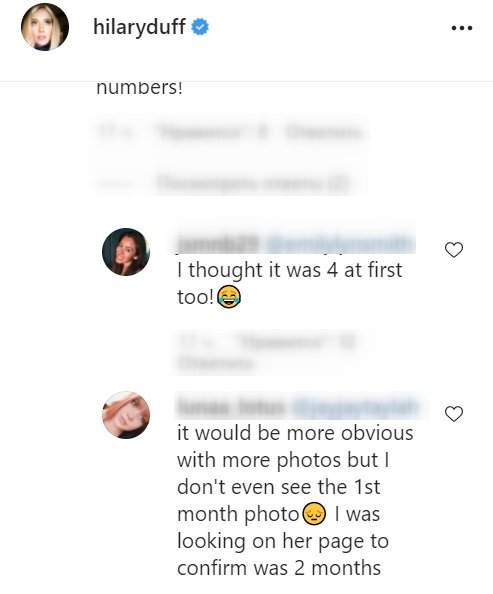 Fans trooped to the comments gushing over Duff's gorgeous baby daughter. However, some were confused as to why her new age was due to how Mae's hands were positioned.
The infant had stretched out one of her chubby hands at the number four, making many think she was four months old. One fan mentioned this fact, and others chimed in.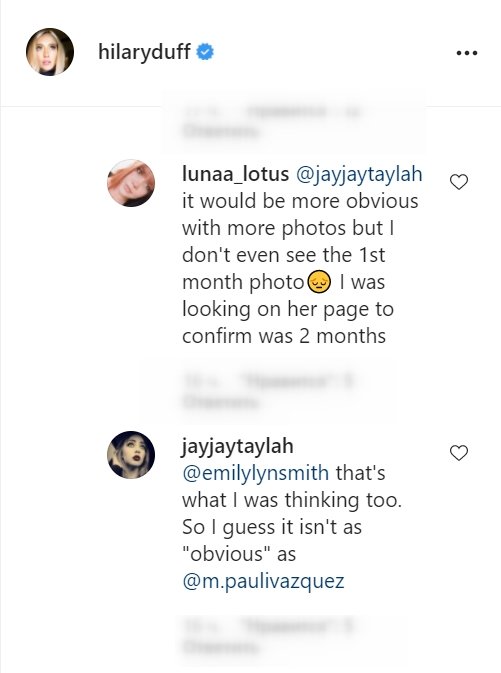 Someone heartily noted that they were confused "for a second," but added that being a mom, they realized she was still little for a four-month-old baby. Another added with a laughing emoji that they thought it was four as well. 
Back in April, the "A Cinderella Story" actress celebrated Mae when she became two weeks old. The star mom took to her Instagram page to let fans know her daughter was growing older. 
In March, she and her spouse, Matthew Koma, became parents again. Mae joined the family as the little sister of Banks and Luca, who is Duff's first child from an older relationship. 
These days little Mae is getting acquainted with some infant friends. Recently she and Mandy Moore's son, little August, met up for a playdate. The duo was a beauty to behold on Moore's Instagram story. 
Mae and August "Gus" are two of many celebrity babies that were welcomed in 2021, even though the year just got to its second quarter. Stars like Naomi Campbell have introduced their bundles of joy to fans.
Other spotlight personalities who became new parents include Jaden Hamilton, actress Parker Mckenna, Ellie Goulding, Margaret Brennan, and Christina Milan, among others.