Stephen Curry's Wife Ayesha Flaunts Her Gorgeous Makeup Look in New Selfies
Stephen Curry's wife of ten years, Ayesha Curry, whips up a diva look in her new selfies by flaunting her rosy lips and pink eyeshadows while rocking a chic blue top.
Ayesha Curry has a long list of titles to her name. She is a celebrity chef, a cookbook author, a brand owner, a TV personality, and a philanthropist. 
But she is also a wife and mother who juggles these responsibilities just fine and knows how to turn up looking gorgeous. In two new snaps, Ayesha flaunted some diva looks while marketing her makeup artist @AsleyBias on Instagram.
The chef looked stunning in rose-colored lips that blended perfectly with her pink eyeshadow and eyeliner. Her cheekbones were highlighted in bronze colors which were shimmery and a tone lighter than the powder that rested on her smooth face.
Ayesha's hair was tightly packed to fall behind her head in what looked like a low-ponytail. This gave enough room for her pair of hoop earrings to show from one ear.
Stephen's wife was dressed in gray pants and a casual sea blue long-sleeved top with a decent neckline overlooked by a nice necklace.
Both Stephen and his entrepreneur wife have been couple goals for about a decade. The powerful duo began their relationship as high school sweethearts.
Ayesha confessed that her basketball star husband is often more than willing to egg her on in times of despair.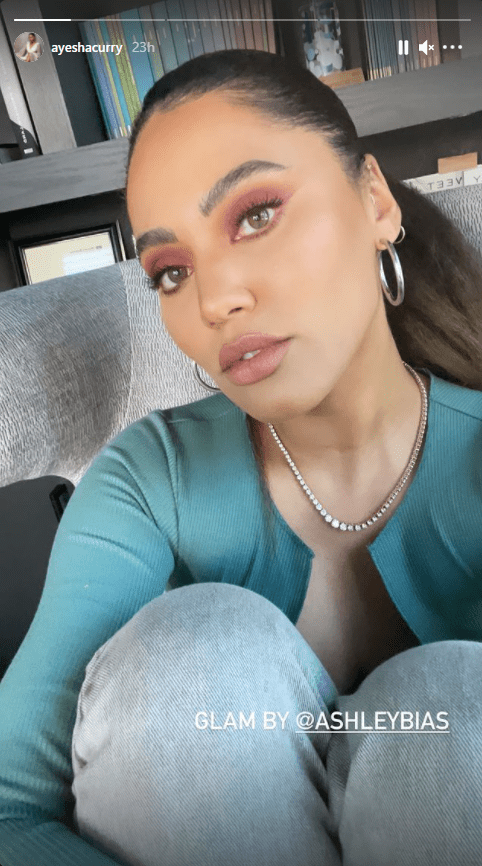 Ayesha admitted she vowed not to be with a basketball player during her younger years. However, she waved off that promise after falling in love with Stephen.
Upon realizing his positive energy and vibrant personality, their relationship kick-started but became serious a few years after they reunited as young adults.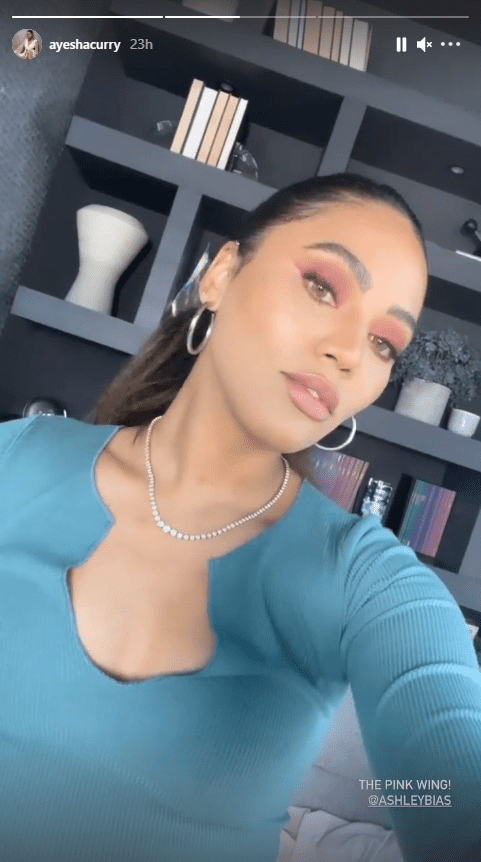 Two years later, the duo walked down the aisle and has not looked back since. They share three kids, a son and two daughters. While celebrating their 10th anniversary, they raved about how supportive they are of each other.
Ayesha confessed that her basketball star husband is often more than willing to egg her on in times of despair. This is not to say that they do not face one or two challenges.
Ayesha has been candid about how things can get, especially being married to a successful athlete. During an interview on "Red Table Talk," she stated that ladies often lurk around her beau—moments which she genuinely hates.
Thankfully, he has resisted such temptations, and the couple has never been in the news over any controversies. They are definitely couple goals!