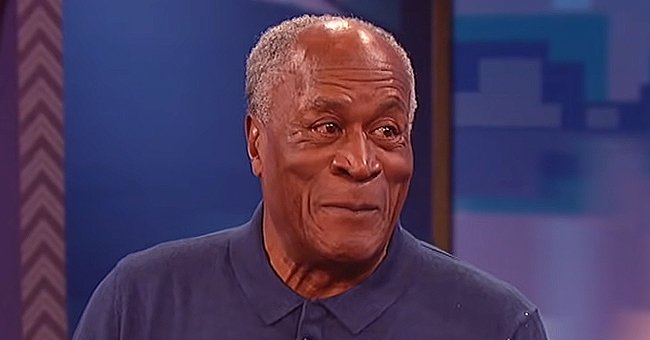 youtube.com/The Wendy Williams Show
John Amos' Only Son K.C. Shows Him Relaxing by the Beach in a New Vacation Video
John Amos' only son recently warmed many hearts after he took to social media with new vacation footage that captured his father getting pampered by the sea.
John Amos certainly knows how to live, and even more importantly, he enjoys doing it with loved ones. The talented entertainer joined his son KC Amos on a trip to Jamaica, and they were kind enough to give their fans a glimpse into what was happening during the vacation.
KC shared a video he made with the famous TikTok app. It was a masterpiece that perfectly captured the serene atmosphere, breathtaking view, and top-tier service his father was receiving from a masseuse focused on his leg.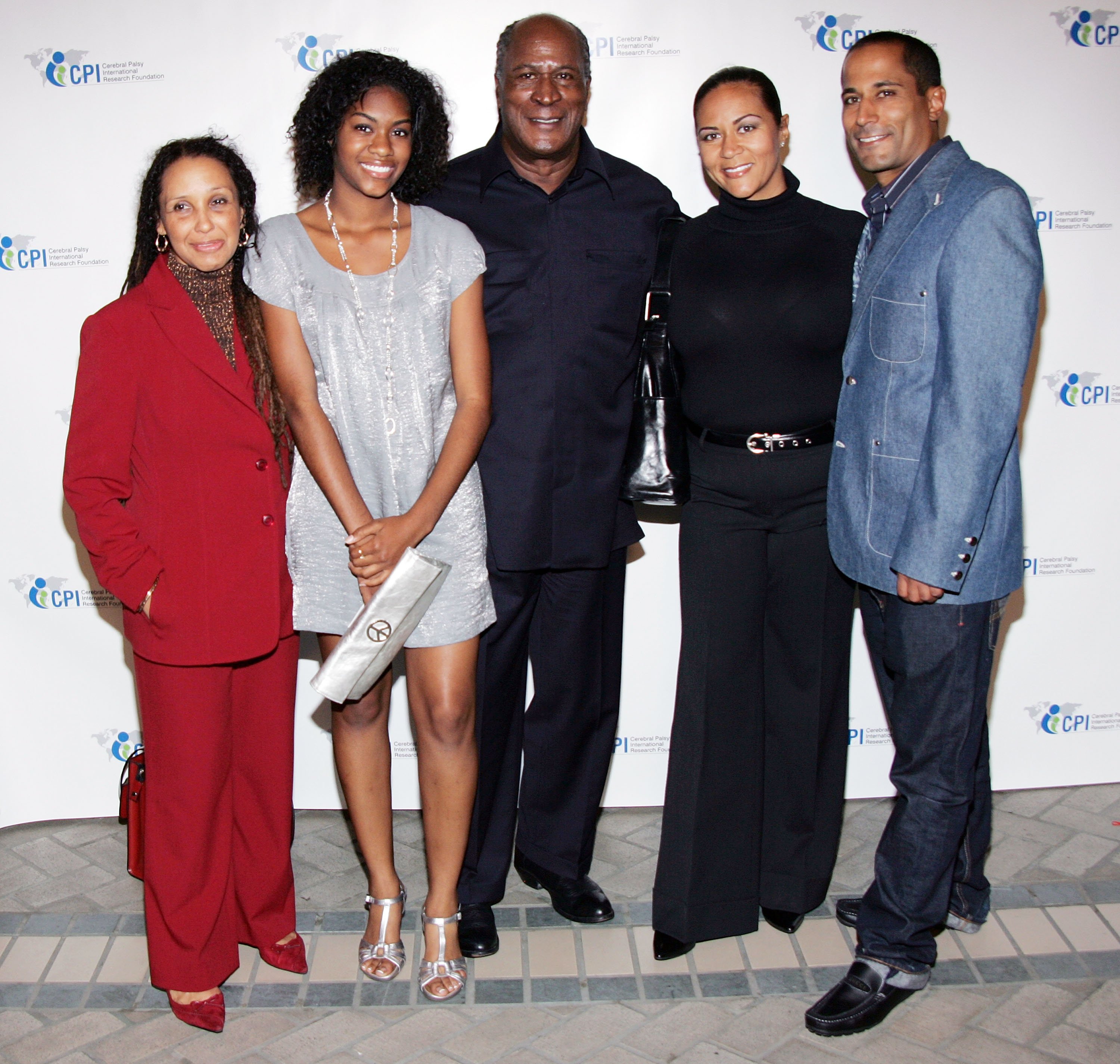 John Amos, Shannon Amos, KC Amos and friends in Los Angeles on December 3, 2008. | Photo: Getty Images
In the caption that followed the footage, KC revealed that this is their fifth trip to Jamaica, with each visit better than the last.
Amos also shared the same video via his Instagram page, albeit with a slightly altered caption. He wanted his fans to know that the video did a better job of documenting the great vibes than any text could have done.
His pride in KC was evident; aside from him, the entertainer is also a father to a beautiful daughter named Shannon Amos. They are both products of his relationship with his former wife Noel Amos. Both are entertainers even though they work mostly behind the scenes.
KC has credited his father with helping him discover his identity and passion for directing and production work. According to him, he developed a fascination for cameras and directing after watching the veteran work in front of them.
There is no doubt that Amos is one of the few entertainers who have multiple iconic roles under their belts. His two most significant parts were as patriarch James Evans Sr. on "Good Times" and Kunta Kinte on "Roots."
His dismissal did not stop him from reaching the top.
His exit from "Good Times" was a messy one precipitated by his desire to see things done properly. He had decided the higher-ups were not representing Black essence well and would often butt heads with them.
It resulted in his dismissal, and his character killed off. Speaking about the incident later, he admitted to lacking the important skill of diplomacy at the time.
His dismissal did not stop him from reaching the top— he bounced back shortly after and went on to make a name for himself. He definitely deserves the vacation, and fans hope the good vibes remain with him and his son.
Please fill in your e-mail so we can share with you our top stories!