Jason Aldean's Daughter Keeley Dazzles in Graduation Gown as She Holds Her High School Diploma
Country music star Jason Aldean is one proud father as he celebrated his daughter Keeley Williams' graduation ceremony recently and is in awe of her achievement.
Singer Jason Aldean's daughter Keeley Williams dazzled in a graduation gown holding her high school diploma. Aldean took to Instagram to praise his child for her milestone.
The father of four wrote in a post on Saturday: "Hard to believe this kid graduated from high school tonight. Really excited to see what the next chapter in life holds for her."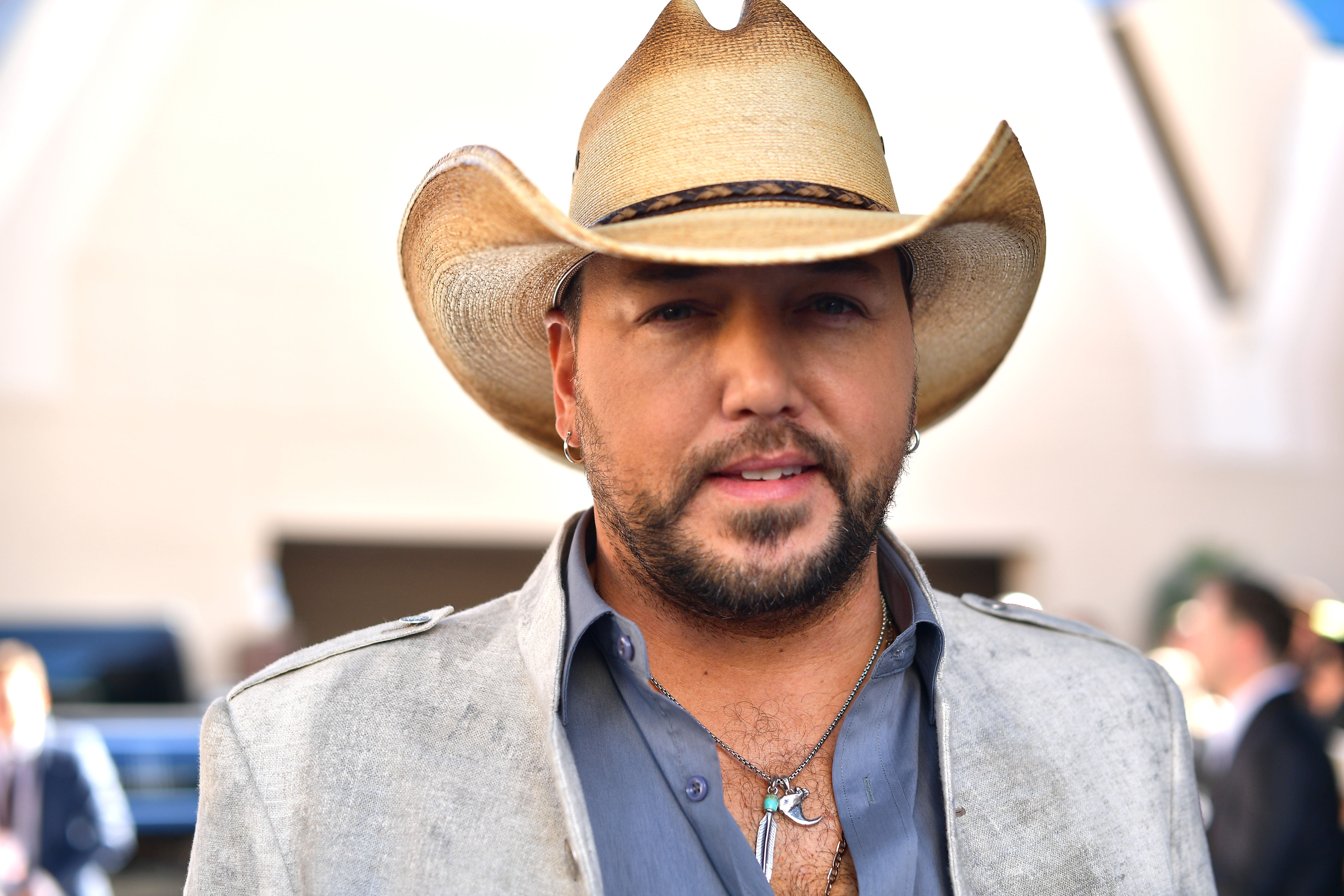 THE GRADUATION
Aldean referenced his eldest daughter and noted that her future is what she makes it "so go get 'em, Keeley. We love you!" he concluded his heartfelt message.
He shared a beautiful photo of his daughter posing in a sports field in the evening, beaming with pride while holding her diploma. 
Williams wore a mini white dress for her big night and heels. She parted her blond locks in the middle, and wore her hair down, and opted for a natural makeup look.
Behind her, other parents and their children can be spotted all around the lawn interacting as Williams moved further away from them to get her shot.
THE KIDS
Williams is headed to Belmont University in Nashville. Aldean shares his 18-year-old daughter with his former wife, Jessica Ann Ussery.
The songwriter is also a dad to daughter Navy Rome, 2, and 3-year-old son Memphis with wife Brittany Kerr, whom he married in March 2015.
PROM NIGHT
While Williams could not go to prom last year because of the COVID-19 outbreak, the couple ensured she did not miss out entirely and brought prom to her.
May 2, 2020, was supposed to be Williams' junior prom, but the school canceled the event, Kerr explained in a video on Instagram. The immediate family got together and got cooped up at their beach house, which provided a makeshift prom "at home."
BEING A STEPMOM
While going the extra mile for her stepdaughter, Kerr admitted that being a stepmom to Aldean's two older girls is challenging, but it is worth the trouble:
"It's tough, but you have the opportunity to REALLY impact their lives. ROCK IT and be a strong foundation for them!"
THE RETURN
Meanwhile, her husband is getting back to his hectic schedule as he recently revealed he is returning to live music after a 14-month hiatus after the virus outbreak. 
The "Got What I Got" singer expressed how good it feels to get back on the road again, adding they used to play over 200 shows a year. Aldean made a big comeback with two shows recently and said getting back out there was emotional.