Fantasia Reveals Her Baby Daughter Was Born a Bit Too Early in a New Statement after Giving Birth
Fantasia Barrino has had her fair share of struggles with facing fertility issues and a rocky pregnancy journey. Now another challenge has come along, but the singer is not backing down.  
Fantasia Barrino recently announced the birth of her newborn Keziah. Unfortunately, the "American Idol" alum took to social media again, informing her followers that her baby daughter was born "a little too early."
The belter posted a quiet yet impactful picture of herself, pregnant and looking like a Greek goddess. Borderline nude, she subtly shone through the lens while donning near-transparent drapes.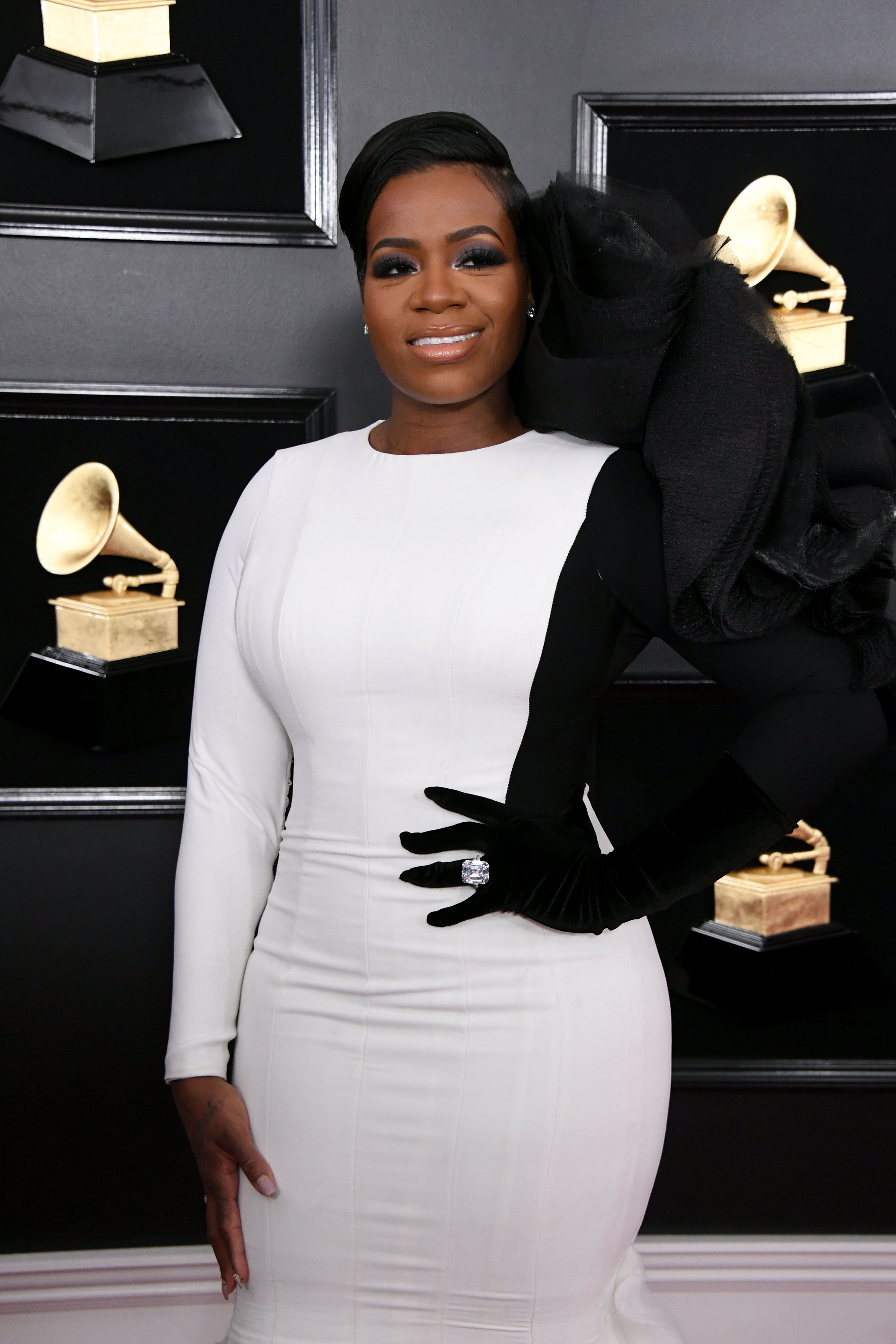 A POWERFUL BLOODLINE
The drapes flowed down her figure, falling on the ground as though she were floating on clouds. With a golden crown on her head, she looked towards the distance. Taking to the caption, she expressed:
"Keziah was born a little too early but she is a fighter just like her Mother."
She spoke about the newborn's heritage and the strength of her family, including her father, siblings, and step-siblings. This is all evidence that the baby girl can make it through, the mother penned. 
A TENACIOUS MOTHER 
Finishing off her caption, the singer-songwriter wrote about her own tough nature. She pegged her character as "Unbreakable', strong, determined, and persevering. 
Barrino's husband expanded on his experience of witnessing his wife giving birth to Keziah.
Admirers flooded the comment section wishing her newborn well and sending prayers. One follower, @nessthebest40, provided hope, explaining that she gave birth early and her child is now thirteen years old.  
AN NEVER-ENDING BATTLE
Barrino already experienced early contractions after six months of conception, perhaps indicating that the baby wanted to come out into the world even earlier. The Shade Room took to Instagram, writing: 
"She is currently in the hospital because her baby was trying to come a little early. We're sending love and positive energy her way. 🙏🏾❤️"
The singer has experienced fertility challenges on an ongoing basis. She only managed to conceive Keziah naturally with her husband Kendall Taylor after many years. 
THE FATHER SPEAKS
This is Barrino's first child with Taylor. Barrino has two other children, a son and a daughter from previous partnerships, while Taylor has a son from a past partner. 
Barrino's husband expanded on his experience of witnessing his wife giving birth to Keziah. The businessman exclaimed that it ignited a new level of respect in him towards Black women. 
Barrino's original announcement of Keziah's birth was full of vigor. She shared an Instagram post in honor of the occasion, where she stood in front of an elephant wearing a gown filled with animal-print. 
In the caption, she wrote that she didn't choose the wild animal without reason. She claimed it to represent strength, patience, and power - all that resonates with the birth of her daughter.