Getty Images
Today: Michael Douglas Praises His Stepmom Anne One Month after She Passed Away at 102
Michael Douglas recently praised the role of step-parents in an interview he had with TODAY one month following the demise of his stepmother.
On Tuesday, Michael Douglas made an appearance on TODAY, during which he revealed his thoughts on the topic of step-parenting— saying they need to be awarded more recognition.
Michael's stepmom, Anne, passed away in April. She was aged 102 and had been in a married relationship with his father, the late Kirk Douglas, for more than six decades.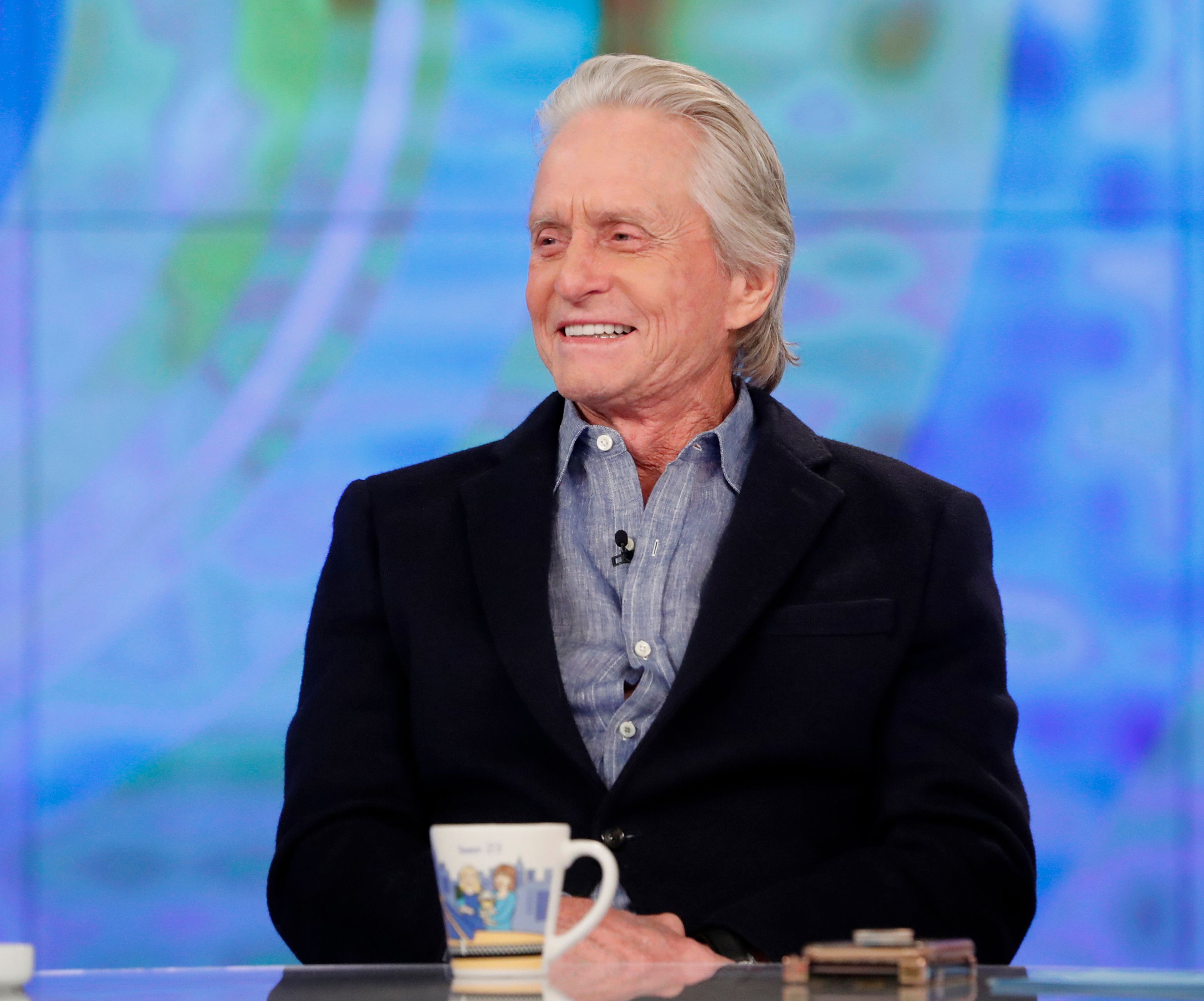 Michael Douglas is the guest today on ABC's "The View." "The View". | Getty Images
During his appearance, Michael revealed that Anne had been an "extraordinary" stepmother, he went further to praise step-parents as a whole. Michael even went as far as revealing the need for a "step-parent's day" dedicated to wonderful step-parents.
According to the Oscar winner, step-parents "don't get the credit they're due." He acknowledged that there are indeed stories of cruel step-parents; however, he confessed that Anne was nothing like that. He also said:
"Out of their love for their partner, they've raised their kids, other people's kids, and they're extraordinary efforts on their part."
It's not hard to see why the talented entertainer thinks this way— not only did he have a great stepmom, his wife, Catherine Zeta-Jones, is also one to his son, Cameron, from his first marriage.
He had no idea how things would have turned out without her business acumen and instincts.
The couple also has children of their own, son Dylan, 20, and daughter Carys, 18. All three kids are no longer primarily dependent on them, so the pair have had to get accustomed to being "empty nesters."
Michael's biological mother is a woman named Diana, and she was married to his father between 1943 and 1951. Kirk met Anne in Paris while he was shooting "Act of Love" and she was doing publicity.
Kirk married Anne a couple of years later, and they went on to have two kids together, sons, Peter and Eric. Their marriage was a dynamic one that worked perfectly since they seemed to complement each other.
Kirk even once admitted that he had no idea how things would have turned out without her business acumen and instincts.
Kirk followed his Anne into death's muted embrace last year at age 103. This year in February, Michael took to social media to share a tribute celebrating his father's life.
It was an eventful and philosophical life, and Michael, who shared a deep bond with his dad, is determined to keep memories of it alive.
Please fill in your e-mail so we can share with you our top stories!