Daily Joke: A Man Asks His Doctor If He Can Live over 100 Years
Today's #jokeof the day is about a man who asked his doctor if he could live for over 100 years. Little did he know that the doctor had a better diagnosis for him.
A man went to visit his doctor for the usual checkup. After his successful examination, he asked his doctor if it would be possible for him to live over 100 years. The doctor proceeded to asks him several questions.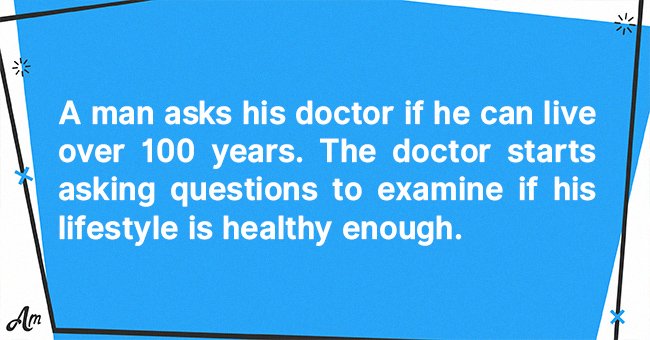 The medical practitioner asked the man, "Well, that depends. Do you drink?" Promptly, the man answered, saying that he avoided alcohol and even soda, only drinking several gallons of water daily.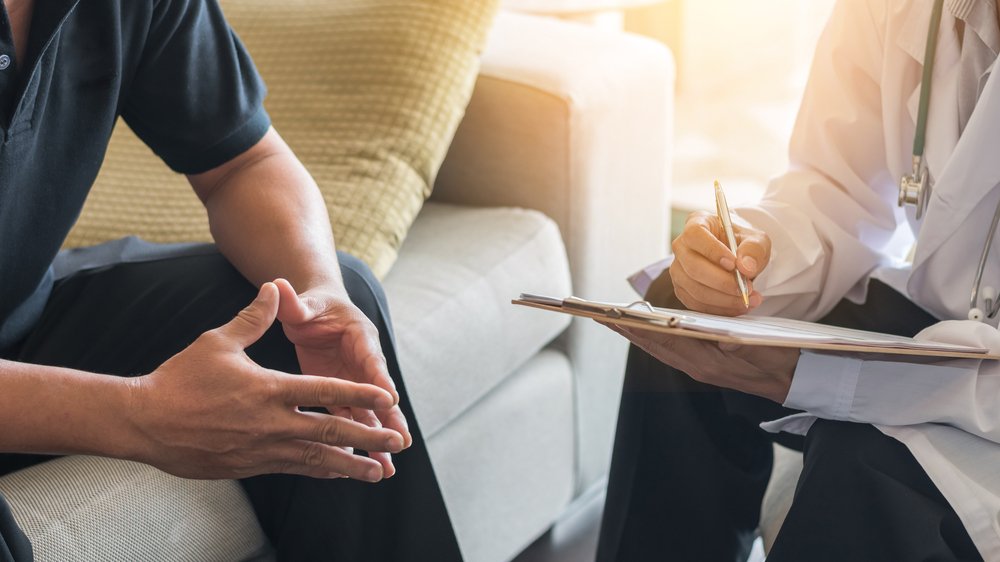 The doctor asked if he smoked, but the man said no. He revealed that he tries his best to stay away from places with secondhand smoke. The doctor was impressed and asked if he ate sugary snacks and greasy food. The man said:
"No, sir! I carefully watch my diet and caloric intake, and I'm sure to eat plenty of vegetables."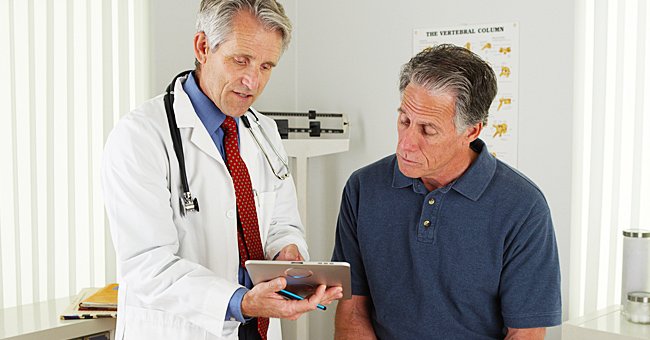 The doctor asked the man if he went to parties, went to bed late, or was sexually promiscuous. However, the man's answer to everything was no. He was indeed a cautious man who lived a disciplined life.
After some seconds of silence, the doctor raised his eyebrows and said to the man, "So... Why exactly do you want to live to be a hundred?" Another hilarious joke tells the story of a man who had a heart attack while shopping.
Immediately, The store clerk called 911. Once the paramedics arrived, the man was taken to the nearest hospital, where he had emergency open-heart bypass surgery.
After several hours, he woke up to see himself surrounded by nuns. He was in a Catholic hospital. Next to him was a holding a clipboard with several forms and a pen. She asked him, "Do you have health insurance?" 
He said he none in a low, raspy voice. Again, the nun asked if he had money in the bank, but he said he had nothing. The nun, who was getting angry, wondered if he had a relative to help with the payments.
The man said he only had a spinster sister who was a nun. The nun became furious and yelled, "Nuns are not spinsters! Nuns are married to God. The man smugly replied, "perfect. Send the bill to my brother-in-law."