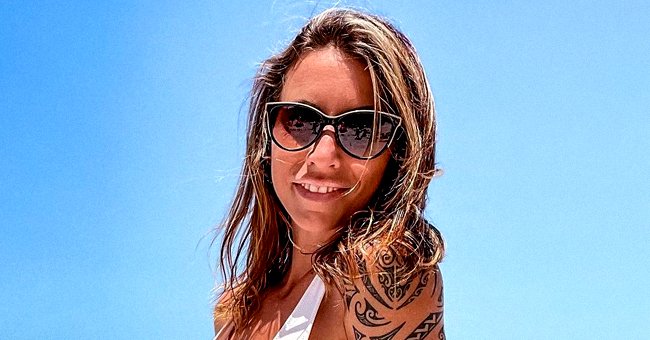 instagram.com/mslyssac
Lyssa Chapman Sports Flawless Makeup and Shows Her Massive Cleavage in a Floral Tank Top
Lyssa Chapman recently shared a photo of herself wearing a floral tank top. The TV personality displayed a massive cleavage, complemented by her perfect makeup.
On May 26, Lyssa Chapman strutted her plentiful cleavage in a stylish floral tank top on Instagram. The combination of her stunning hairstyle and flawless makeup makes her even more captivating.
The sprightly Chapman was clearly in good spirits as she posed for the camera. The 33-year-old even adorably pouted her lips. In the caption of her post, she wrote: "Gemini Season Feels So Good."
Many of her fans praised her Instagram update shortly after it was posted. The former bail bondswoman and bounty hunter was deemed attractive by most commenters. One person wrote:
"Very beautiful baby Lisa take good care of yourself [sic]."
A body as tight as Chapman's makes it seem impossible she's a mother of two. It is not something new for her to show off her enviable figure. Her Instagram was once filled with pics of her looking stunning in a green bikini.
Eventually, Chapman was freed on a total bail of $600.
At the shoreline, Chapman was kneeling on the sand, showing off her ample cleavage and tight abs. Three photos were shared in total, including one from a side angle and two other shots.
Back in May 2020, Chapman paid tribute to her late stepmother, Beth Chapman, on the occasion of Mother's Day. She reminisced about Beth's smile and her obsession with April the giraffe.
Chapman also defended her father's decision to move on from Beth and marry Francie Frane. The star told The Sun that her father's relationship could be an inspiration to other widows or widowers.
Despite this, Chapman acknowledged fans were saddened by the news that Dog had taken up with a new woman after Beth died from cancer in June 2019. As she saw it, it was a period of adjustment.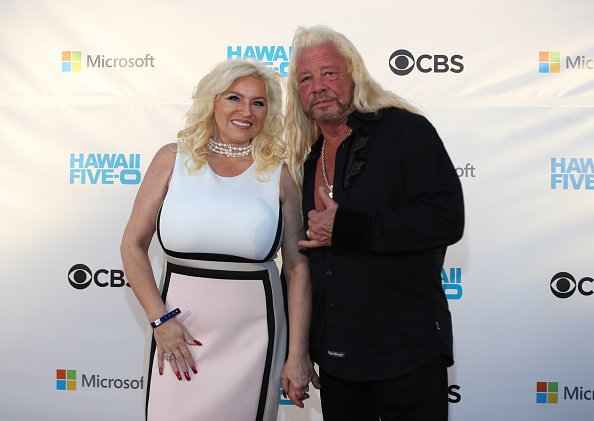 Duane Chapman and Beth Chapman at Queen's Surf Beach on November 10, 2017 in Waikiki, Hawaii. | Photo: Getty Images
Meanwhile, Chapman was booked in January 2020 in Honolulu, Hawaii, for allegedly harassing someone and resisting arrest, a representative for the Honolulu Police Department said to ET.
Eventually, Chapman was freed on a total bail of $600. No additional details were released on who else could have been involved in the case. The incident wasn't discussed publicly by the star.
Please fill in your e-mail so we can share with you our top stories!