Today: Josh Duggar's Cousin Amy Expresses Worry about His 6 Kids Amid His Release on Bail
Amy King is speaking out against her cousin Josh Duggar who is facing charges connected to the illegal possession of images of minors. She expressed her worries for his six, soon to be seven children at home. 
Amy King was portrayed as the rebel cousin on the Duggar's reality show "19 Kids and Counting," but now she is speaking out against Josh Duggar as he faces serious charges related to the illegal possession of inappropriate images of minors. 
Josh, who is the oldest child of Jim Bob and Michelle Duggar's 19 children, was arrested on April 29. He pleaded not guilty to the charges against him and will appear in court soon.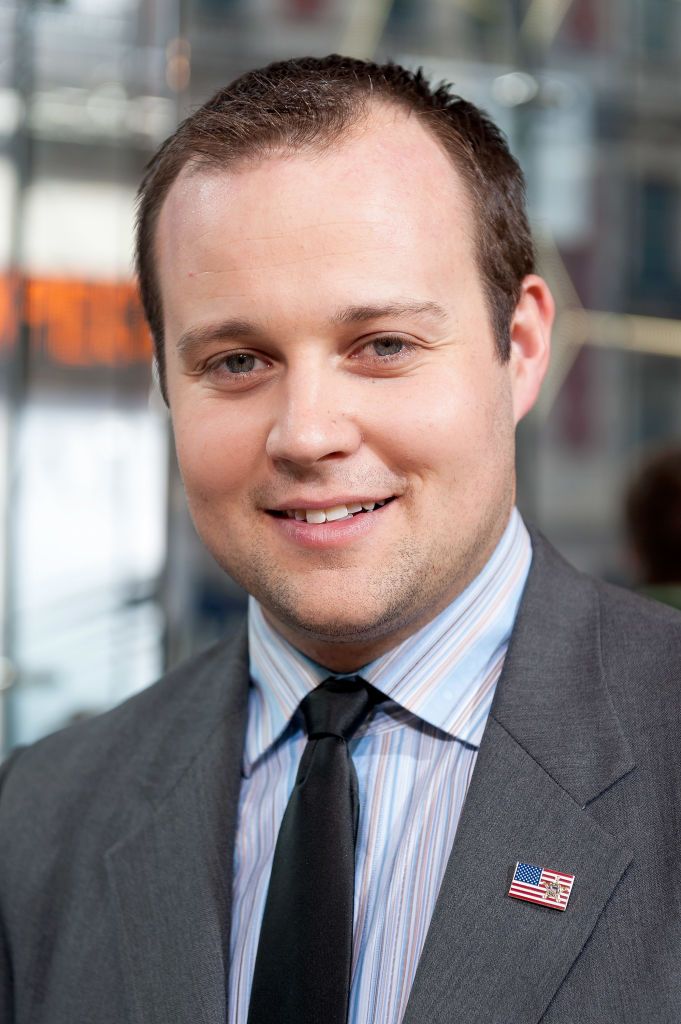 WORRIED COUSIN
King shared that she is worried about Josh's six children, who he shares with his wife Anna Duggar, who is heavily pregnant with their seventh child. King said: 
"Who wouldn't worry about that? My heart goes out to all those innocent, sweet victims... It breaks my heart. I really hope justice is served." 
Josh's cousin struggled to sympathize with him, saying that as a mother, she cannot envision how such disturbing images showing young children being abused could be looked at by another individual. 
Jinger finally tells ALL on #JoshDuggar abuse 💔 https://t.co/PfHquk95GO pic.twitter.com/bKVZZmHR6x

— Jade Cline (@jade_desere) May 23, 2021
TOP 5
On May 5, Department of Homeland Security Special Agent Gerald Faulkner took to the stand to testify against Josh, saying that the content he found on his computer is among the top 5 worst images he has seen throughout his career. 
Vuolo and her husband released identical statements on their social media pages expressing their support of the justice system.  
In 2015 Josh faced allegations of him abusing four of his younger sisters and a babysitter. His parents revealed that he confessed to them, but charges were never filed against him. 
'Standing by him': Josh Duggar's wife Anna reportedly thinks he's innocent, source says https://t.co/7MveUHHzVp pic.twitter.com/44IrAymUbW

— Eyewitness News WTVO/WQRF (@MyStateline) May 25, 2021
FIGHTING BACK
The oldest Duggar child is not taking the charges filed against him lying down. After not pleading guilty, Josh's lawyers released a statement expressing that he would fight the allegations. The statement reads: 
" We intend to defend this case aggressively and thoroughly... When you're accused, you can fight back in the courtroom — and that is exactly what Josh intends to do."
Should Josh be convicted of the two-count indictment, he will face 20 years of imprisonment and a quarter of a million-dollar fine for each count he is found guilty of. 
'Cousin Amy' on charges against Josh Duggar: 'I really hope justice is served' https://t.co/2oY3wj37qA

— TODAY (@TODAYshow) May 28, 2021
TRAUMATIC PAST
In her newly released book, "The Hope We Hold," Josh's sister Jinger Duggar Vuolo reflected on the family's traumatic experience with the press when the first allegations against Josh were made public in 2015. 
Vuolo shared that the family had to fell from their home in the middle of the night to escape the prying eyes of the media who were camped outside their family home. 
Why Anna Duggar is reportedly "standing by" husband Josh Duggar despite his scandal https://t.co/lXegyd81ka

— HollywoodLife (@HollywoodLife) May 25, 2021
The sixth Duggar child shared that she didn't realize the extent to which life in the public eye would affect her personal life. Her reality had been warped into a nightmare. 
When the most recent charges against Josh were made public, Vuolo and her husband released identical statements on their social media pages expressing their support of the justice system.