Cassie Flaunts Her Curves in a Black Bikini Just Months after Giving Birth – See Her Photo
Music star Cassie flaunted her post-baby body in new pictures posted on social media when she gave fans a look through how she enjoyed her beauty hour.
While award-winning singer Cassie enjoys motherhood, she does believe in taking some me-time, and in her slew of photos recently shared to Instagram, the star enjoyed her leisure time playing golf.
Cassie showed off and showed out as well, stripping down to her swimsuit and giving fans a glimpse of her lovely post-baby figure. In the first snapshot, the singer presented her bikini body.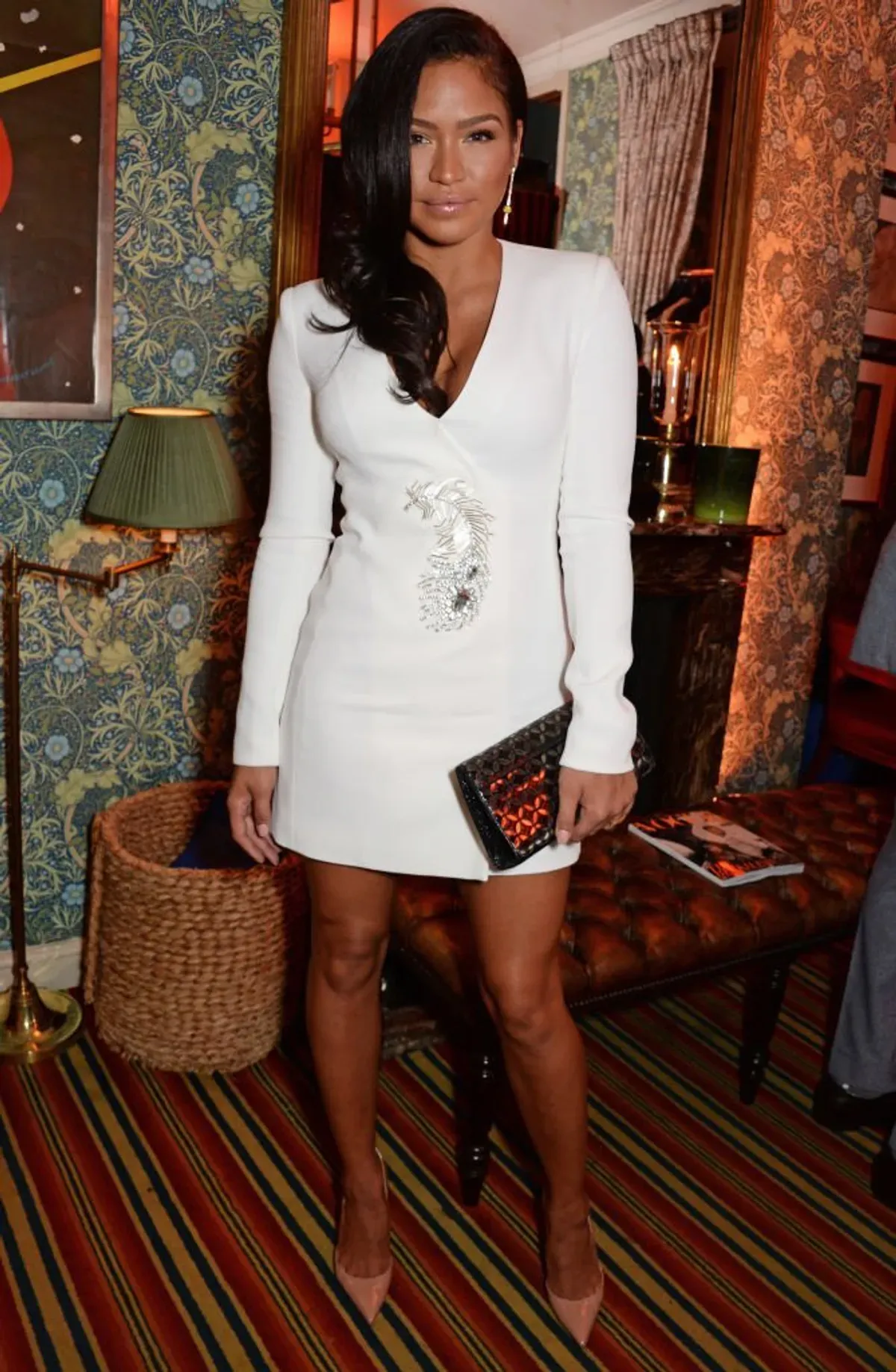 The "Me n U" crooner donned a black two-piece bathing suit and loosely tied a white scarf to her waist. She let her jet black hair fall over her shoulders as she sported red nails, silver rings, and a pair of dark shades.
The next photo presented a sultry image of her lounging in a vast expanse of water and soaking up the vibrant sunlight. The picture was taken from afar and Cassie turned her face to the sun. She captioned:
"Never in a million years would I have thought that I would enjoy playing golf. This is my second time on an actual course…"
More of the songstress' pictures showed her dressed in sporty wear as she enjoyed her golf session, swinging the hardball and watching her aim. She also showed off her beautiful piercings and jewelry choices. 
In March, the star announced on her Instagram page that she became a mom-of-two. The elated mom introduced her new baby daughter by her moniker and added some birth details. 
However, Cassie noted that she would take a breather before a third baby so she can have her body back. 
Cassie uploaded an inspiring image from her maternity shoot in months leading to delivery, accompanied by an emotional write-up about her motherhood journey. She wrote:
"Becoming a mother has forever redefined the way that I love myself. I understand the importance of my own self-love being crucial in raising our children to love themselves[…]."
Following her pregnancy reveal last December, she opened up on her pregnancy, noting that it was unexpected. The star relayed that she previously discussed birth control with her doctor.
However, after the pandemic lockdown was effected, she was wary of going to the hospital and became lax about birth control. She would later find out that she got pregnant again. 
Cassie said she was glad that her daughter, Frankie, would have a sibling and playmate. However, she noted that she would take a breather before a third baby so she can have her body back.