Cassie Shows off Her Post-baby Waist in a $600 Horse-Printed Kimono – See It Here
Cassie flaunted her jaw-dropping post-pregnancy body on Instagram, leaving her fans in awe. The acclaimed singer rocked a pricey kimono outfit that highlighted her slim waist.
Acclaimed singer and actress Cassie is a natural show-stopper when it comes to wearing stylish clothes. She recently posted on Instagram a form-flattering dress that left her fans speechless. 
The photo showed Cassie wearing a $600 horse-printed yellow kimono and posing against a vandalized wall. She pulled off a messy look with her hair which almost covered her face.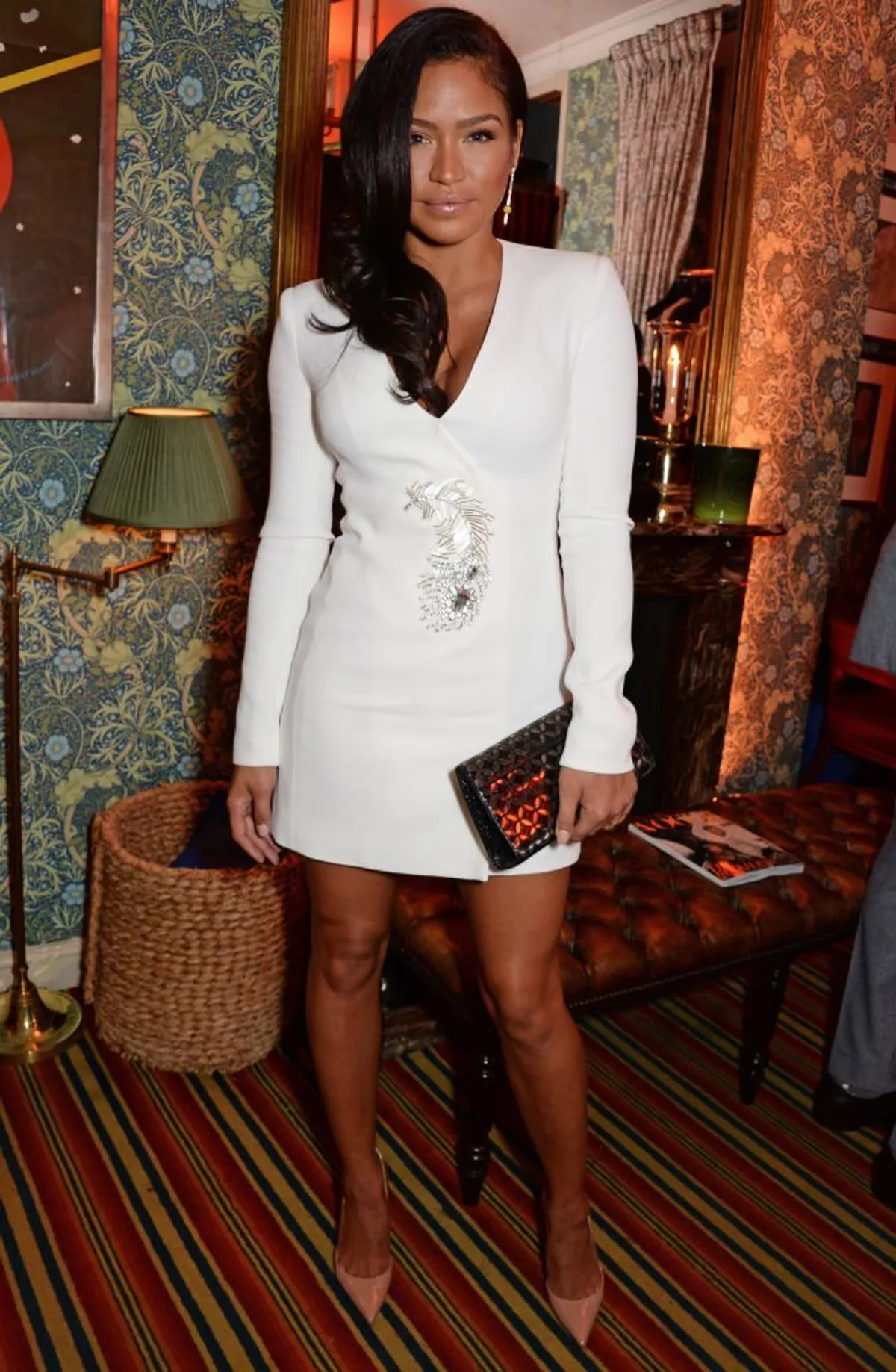 Cassie's voguish white boots and black sling purse added chicness to her whole ensemble. The white strap of her silky kimono dress highlighted her narrow waistline. 
The 34-year-old singer-songwriter exuded a cool and confident vibe. Her effortless elegance earned her many praises from fans with one awestruck follower writing:
"Snap back is 🔥. [sic]"
Cassie posted the photo two months after giving birth to her second daughter Sunny Cinco. Before her daughter's birth last March, she struggled to stay active in the final month of her pregnancy.  But the "Perfect Match" star's delivery of her daughter went smoothly.
She was later diagnosed with a postpartum thyroid condition.
The second-time mom shares Sunny with her husband, Alex Fine, a bull rider and a celebrity fitness trainer. She is lucky to have a husband who is passionate about fitness and health. Alex helped the Connecticut-native bounce back into shape in no time. 
After the couple welcomed their first daughter, Frankie, in December 2019, Cassie had a hard time staying fit. She claimed she gained 60 pounds because she enjoyed her pregnancy at the time. 
However, Cassie suffered from unexplained anxiety, which affected her commitment to staying fit. She was later diagnosed with a postpartum thyroid condition.
The condition is common among women who have undergone childbirth for the first time. After her diagnosis, the "Empire" star pushed through with the workouts Alex designed for her.
Using her husband's fitness routine, Cassie worked out three to four times a week. She felt happy and proud of herself for returning to a fit physique.
Alex commended his wife for being patient and consistent throughout the routine despite her rough start. He noted that postpartum was a difficult period, but he was glad Cassie overcame it.