Check Out Michael Jordan's Grandson Spending Time with His Dad Rakeem by a Jaccuzi
Rakeem Christmas is thankful for being a father. He shared an adorable photo on his Instagram page that showed him chilling with his son with Michael Jordan's daughter, Jasmine Jordan. 
Rakeem Christmas delighted his Instagram fans with the post he made on Thursday. The basketballer shared an adorable photo featuring his son. 
In the snap, he sat on the edge of an outdoor jacuzzi with his legs immersed inside the clear waters. Christmas was topless and wore only black shorts.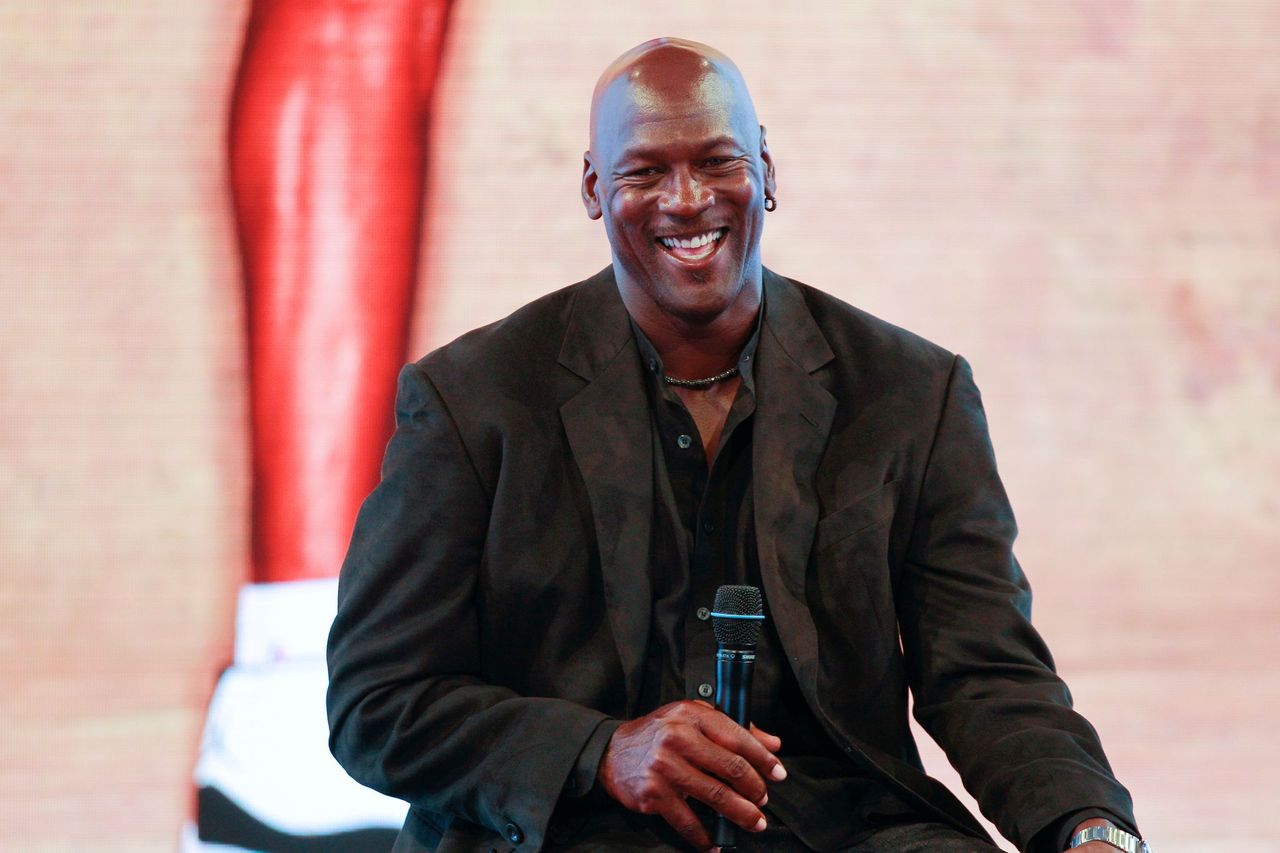 His shirtless frame showed off the multiple tattoos on his upper body and flaunted his braided hairstyle.  The proud dad carried his son in his arms, with the latter's back turned against the camera. The cute toddler wore a multicolored T-shirt and green shorts. The post's caption read: 
"Thankful…"
The cute father-son post generated wide-ranging reactions from Christmas' friends and fans who noticed how much his son had grown. 
One fan said the little tot was getting big while another fan noted that Christmas' son has a great role model. Another person said the father and son were having summertime fun. 
Jasmine prevented that from happening and told her father he had to accept the "grandpa" title.
Christmas shares his son with Michael Jordan's oldest daughter, Jasmine Jordan. They welcomed their son in 2019, making Michael a grandfather for the first time. 
Jasmine celebrated her son's first year on earth with a heartwarming tribute to him. She shared an animated picture of him and wrote:
"ONE • What a year it's been! Becoming a mom has been incredible but becoming YOUR mother has been beyond fulfilling." 
Jasmine opened up to Essence about her famous father's relationship with her son, revealing the former NBA star wanted his grandson to call him Mike or Michael. 
However, Jasmine prevented that from happening and told her father he had to accept the "grandpa" title. Luckily for her, Michael accepted it. 
Jasmine is much more than her father's daughter. She is also making a name for herself as an executive in his Nike Jordan brand, working closely with athletes signed to the brand. 
She is famous for saying she had to Google her father as a child to find out why people were obsessed with him. Michael kept a low profile, which meant his kids did not realize how famous he was. However, they enjoyed every bit of being raised by him and are grateful for the lessons learned.