Tracee Ellis Ross Looks Glamorous In a Peach Knit Dress in New Photos
Tracee Ellis Ross, the daughter of the iconic Diana Ross, was the epitome of grace and glamour in a peach knit dress and matching high heels, which she showed off in a recent Instagram post. 
Time and time again, Tracee Ellis Ross reminds us why she is undoubtedly one of the most influential fashionistas of our time and why she was awarded the 2020 People's Choice Fashion Icon award.
Together with her talented stylists, the "black-ish" star continues to flaunt her fashion prowess in unique, colorful, and flattering outfits that leave her fans begging for more.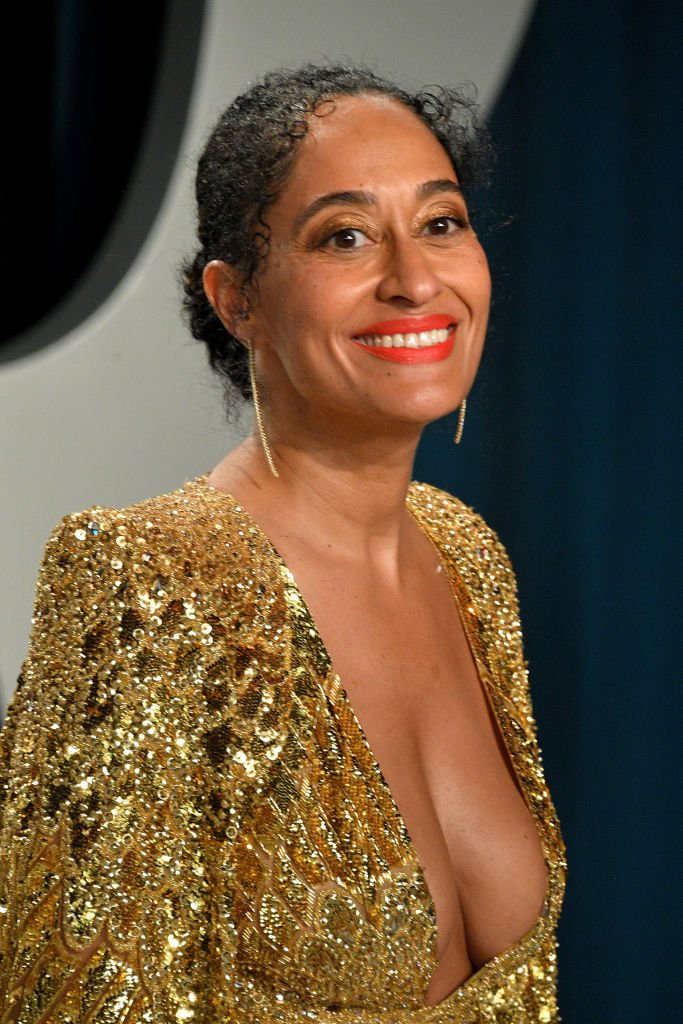 A PERFECT PEACH
In a recent Instagram post, Ross wowed her followers yet again with a series of photos flaunting her modelesque figure in a peach Bottega Veneta knit dress that could only be described as exquisite.
The dress, which she paired with matching pointed high heels, featured a low neckline that flattered her cleavage and a tight waistline to show off her curvy figure. The length of the dress was loosely fit, allowing the actress flexibility to change poses.
During the at-home photo shoot, Ross opted to sit by a corner window, creating the perfect background of lush green trees in contrast to her all-peach ensemble. 
As the camera snapped, the "Girlfriends" star channeled her inner model with a variety of poses while allowing her quirky personality to shine through. In one pic, she rested her leg on the table while another snap caught her looking out the window.
THE DETAILS
Not only did Ross show off her outfit in full, but she also gave fans a close-up of the look she and her glam squad created. A second post showed the details of her hair, make-up, and accessories. 
The Pattern Beauty founder paired her designer dress with pearly Ana Khouri drop earrings and a playful braided hairstyle which only accentuated her makeup. Her flawless face was enhanced by a bold rep lip, peach blush, and eye shadow.
THE DANCING QUEEN
Ross's post comes just days after she delighted her fans with a flirty throwback video from a tropical vacation earlier this month. In the clip, the actress swayed and twirled around gracefully against the refreshing coastal winds. 
In true fashionista style, Ross performed her elegant dance while wearing a sheer pink cover-up over a black two-piece, which she teased near the end of the video.
LIVING HER BEST LIFE
Ross is clearly living her best life. She is 48 years old, single, successful, and unapologetic about how she chooses to live her life. "The High Note" star is at the top of her game and working on achieving her dreams.
As for the societal pressures to get married, she told Harper's Bazaar that while she would like to get married one day, she is not sitting around waiting for a man.